Starbucks signals intent to move from single-use cups and plastics to reusable packaging
Following months of talks with As You Sow, the world's largest coffee company is making the move towards sustainable packaging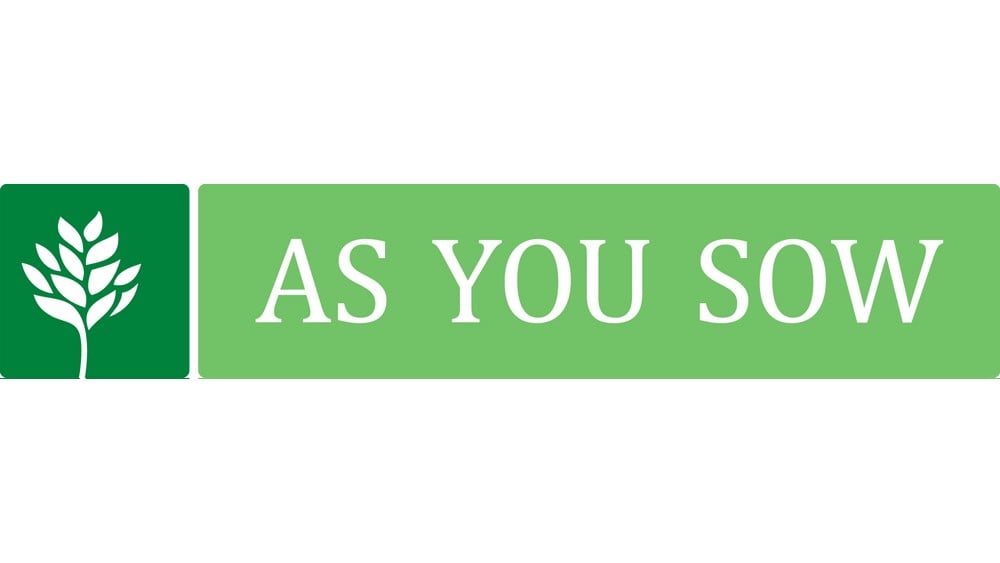 Starbucks Corp., the world's largest coffeehouse company, has agreed to shift from single-use packaging to reusable packaging, conduct unprecedented research to promote customer behavior change, develop new global reusable container goals, and cut global packaging waste 50 percent by 2030, following months of constructive dialogue with As You Sow.
As You Sow and its dialogue partner Trillium Asset Management filed a shareholder proposal in 2019 asking the company to renew a failed effort to serve 25 percent of beverages in reusable containers and to start recycling packaging in developing markets. The proposal was supported by 44 percent of shares voted, valued in excess of $20 billion. When the company did not adequately respond, the proposal was re-filed for 2020, which led to a more productive dialogue and today's announcement to take substantive steps on reusables and reducing packaging waste globally.
The company told As You Sow it will pursue a parallel track of making existing single-use cups more recyclable and more frequently recycled in the short term, while pursuing long-term efforts to shift to reusable or refillable containers. The company will continue its NextGen Cup Challenge, initiated in response to a 2018 proposal, which seeks to alter the composition of paper cups to make them more recyclable and compostable in many markets. The company pledged today to undertake comprehensive market research and trials on consumer adoption of reusable containers over the next year and set a strengthened reusables goal, or range of goals, in 12 months based on research results. At least one competitor has already acted. Last month, the Blue Bottle coffee chain said it will seek to eliminate disposable single-use cups at nearly all of its 70 locations by the end of 2020.
"We are pleased that Starbucks has heard the message that shareholders sent over the last three years and moved decisively to position the company to press for eventual phase out of single-use beverage containers," said Conrad MacKerron, Senior Vice President of As You Sow. "We look forward to working with the company as it follows through."
The shareholder proposal also called out the lack of recycling bins at thousands of Starbucks locations in developing markets, such as China, where the company has more than 3,000 stores and opens a new one every 15 hours. The commitment to cut store waste by 50 percent by 2030 includes single use cups and should lead to reuse, recycling, and composting programs in those markets. This action represents a significant expansion of the company's previous recycling commitments in mostly North American and European markets to a global promise to act in all 82 countries where the company does business.
"Trillium is proud to have been an integral part of the shareholder action that has led to these new ambitions from Starbucks," said Allan Pearce, shareholder advocate for Trillium Asset Management. "While Starbucks has a long road ahead to achieve these goals, we're encouraged that its priorities are rooted in transparent data and will be supplemented by first-of-its-kind market research."
In recognition of the actions announced by the company today, As You Sow and Trillium have withdrawn their shareholder proposal.