FPD Recycling releases new artificially intelligent robotic recycling system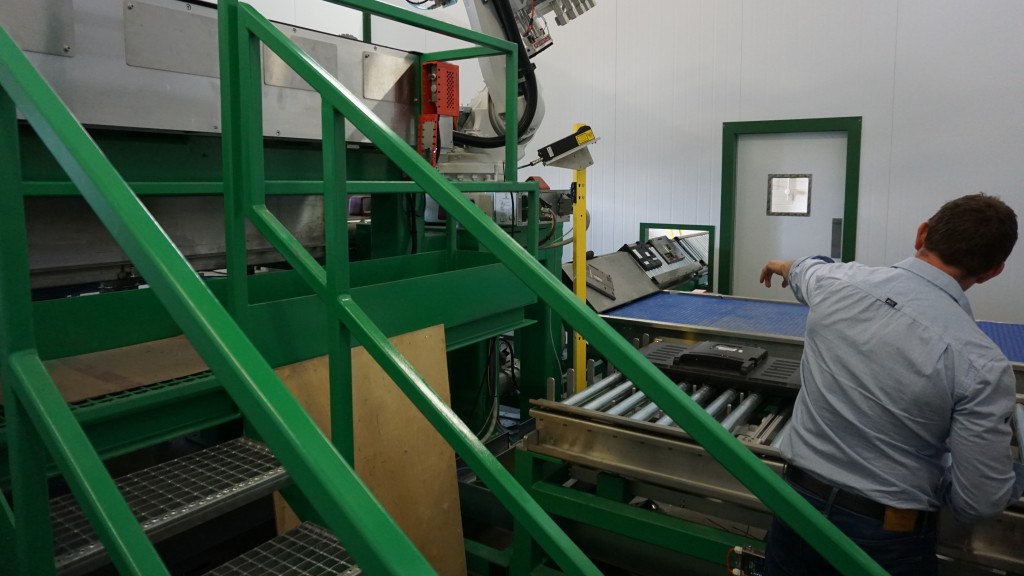 FPD Recycling has released FPD Pro, a fully automated, artificially intelligent robotic recycling system that the company says aims to change the method and speed at which troublesome flat panel displays (FPDs) are converted into reusable materials.
According to the World Economic Forum, 50m tonnes of e-waste is produced each year, with only 20 percent of it being officially recycled. The report also details that in Canada and the United States, each person produces roughly 20 kg of e-waste annually.
Paudy O'Brien, CEO and Founder of FPD Recycling, is hoping FPD Pro will prove to be a game changer in terms of speeding up e-waste recycling processes. He says the FPD Pro can recycle 60 flat panel displays per hour, as opposed to a manual recycler, which on average, can recycle just six per hour.
"The recycling of FPD's is dangerous, time consuming and costly," explains O'Brien. "We have designed a solution to the problems that face e-waste recyclers the world over.
"FPD Pro is a fully enclosed, automated recycling technology that utilizes equipment designed for the automotive and pharmaceutical sectors to recycle FPDs. FPD Pro uses artificial intelligence to enable substantially greater process speeds. It can process over 60 screens an hour, trumping manual dismantling speeds by a significant amount."

FPD Recycling was formed in 2018 by a team with a combined 75 years in the recycling, engineering and technology industries.
"FPD PRO technology captures data such as weight, manufacturer, model and size during the recycling process, which can be used to build customized reports for the recycler," says O'Brien. "And an effective dust and mercury capturing component ensures recyclers are not exposing their workforce to hazardous materials."