KPI-JCI and Astec Mobile Screens launch compact line of crushing and screening equipment
New Ranger line to be shown at ConExpo-Con/Agg 2020 along with latest hybrid horizontal shaft impactor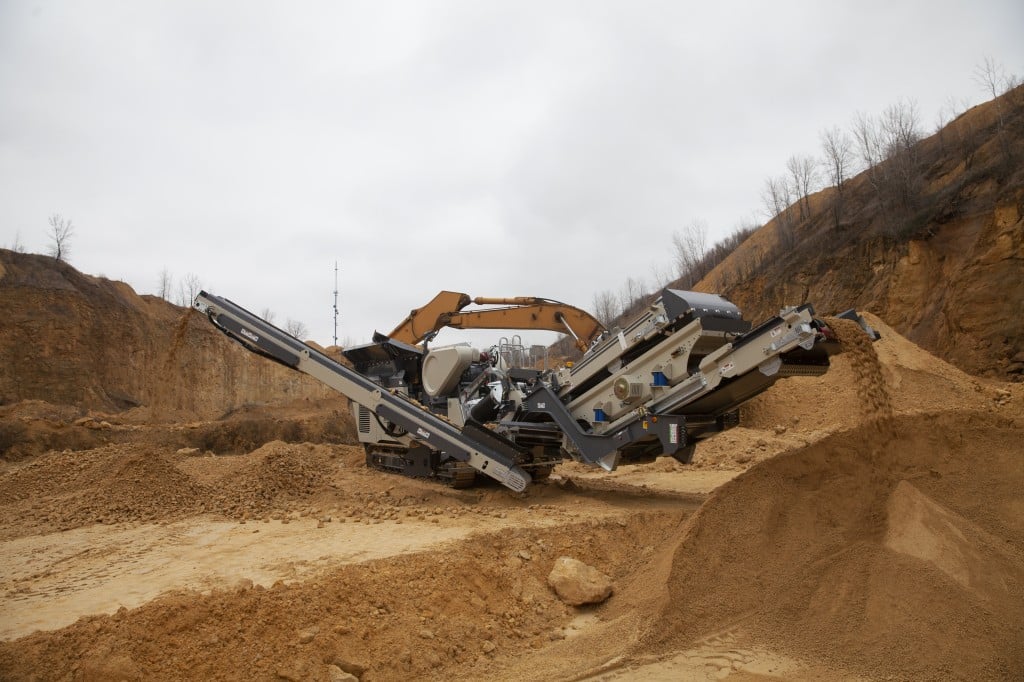 KPI-JCI and Astec Mobile Screens have announced that CONEXPO-CON/AGG 2020 will mark the introduction of a variety of new types of crushers and impactor plants as well as featuring other pre-existing popular models.
Astec Mobile Screens will be introducing its new Ranger line, comprised of compact, track-mounted units. The mobile line will include a variety of jaw crushers, cone crushers, impact crushers, incline screens and trommels to serve a variety of markets including building and construction, landscaping, quarry operations and plant and tool hire. Their ease-of-use, ease-of-transport, versatility and flexibility make them ideal for smaller operations that require powerful equipment with a limited footprint.
The Ranger line will be represented by a network of dealers that have the capacity to support the equipment and sustain a strong rental program for its customers.
KPI has announced that it will be introducing its first hybrid horizontal shaft impactor plant equipped with a pre-screen during CONEXPO-CON/AGG 2020, the FT4250CC.
The new two-deck pre-screen minimizes the amount of undersized material that passes through the chamber, reducing wear costs and increasing the amount of final product by up to thirty percent. The hybrid power option also allows producers to operate using either line power or diesel fuel for added flexibility.
KPI will also feature its 2742 Pioneer jaw crusher at the event, which utilizes unique shaft and bearing assembly designs for easy troubleshooting, reduced maintenance and a twenty percent greater capacity than competitive models.
Additionally, JCI is exhibiting its latest addition to the Kodiak® Plus cone crusher line, the K350+. This new model features increases in drive train, stroke, horsepower, weight, head diameter and hold-down force, resulting in up to ten percent more capacity compared to other similar-sized cones.
More from C&D Recycling
Single-Ram and II-Ram High-Capacity Balers
At Machinex, we've been designing sorting systems for over 35 years, so we know how essential it is for MRF operators to have a baler they can trust and not worry about its operational reliability. This is why we design and manufacture reliable single-ram and II-ram high-capacity balers to specifically help optimize their operations.
Watch the video of our expert who presents the main features of Machinex balers delivering these important benefits:
Easy & accessible maintenance
Reduced maintenance & bale handling costs
Energy savings
Optimal bale density
For C&D recyclers, waste haulers, demolition contractors and landfills, there is a growing opportunity to profit from rethinking processes. Although every operation is different, by streamlining the front end of the C&D operation processes with purpose-built technologies, recyclers can tap into new end markets, accommodate higher material volumes, stay ahead of regulatory restrictions, increase recovery rates and add commodity revenue, while decreasing labor and other costs.
Download the new eBook to learn about:
Finding opportunities in the alternative to landfilling C&D
How facilities can increase their profits from C&D
Using the right C&D processing technology in the right locations