Medium-duty truck specs move online with Freightliner configurator tool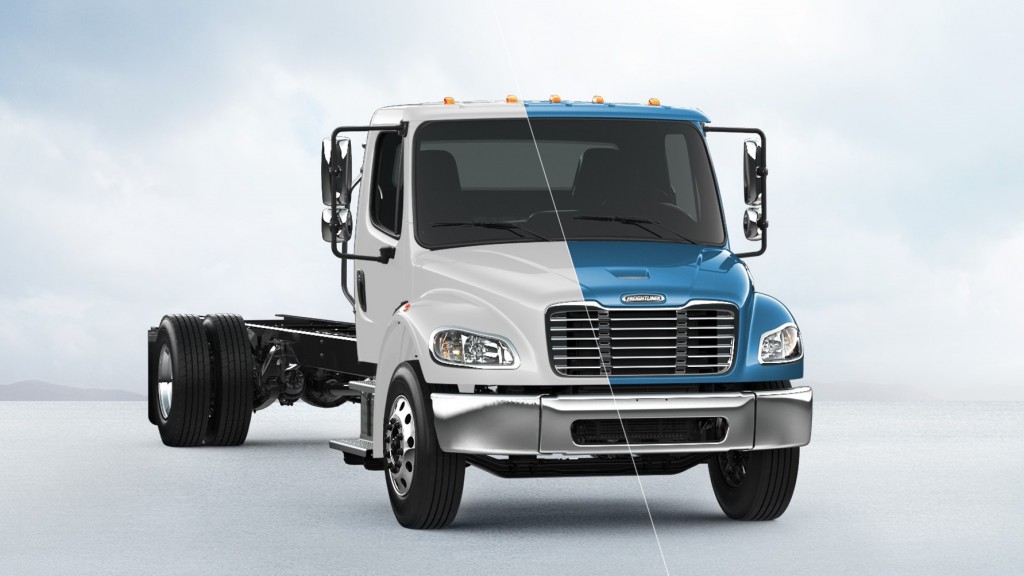 "The M2 106 is an extremely versatile vehicle, offering numerous options to meet the unique needs of our vocational customers and their businesses, which is one of the reasons why it's the class 6 market leader," said Mike McHorse, director of channel marketing for Freightliner. "Our new configurator provides an in-depth digital experience that will help customers learn about all of our different options so they can consider which specs are best suited for their specific application."
The configurator tool uses an intuitive, step-by-step program that includes an array of available choices for dump, box van, utility and tow applications, with more options to be added in the future. Users can explore the vehicle inside and out, and select everything from interior seating options and upholstery to grille style and mirror options.
The configurator enables users to review powertrain options such as the Detroit DD5 and DD8 engines, which boast industry-leading innovation and best-in-class maintenance intervals. Both engines also come standard with Detroit Connect Virtual Technician remote diagnostic service.
Customers can also use the configurator to review safety options, such as the WABCO OnGuardACTIVE collision mitigation system or Bendix AutoVue lane departure warning system.
The easy-to-upfit M2 106 supports a wide range of bodies and chassis-mounted equipment and is designed for maximum reliability and uptime. Customers can also use the configurator tool to spec the Freightliner Cascadia.
Company info
Related products
More from Collection & Hauling
But we've been successfully sorting paper on the front end with optical sorters since 2005. Why have we been so successful? Because we know it's not JUST about the optical. We focus on your entire operation, so you make the most of your fiber line. Is your optical sorter living up to its potential? Call us at 203-967-1100 for a free system evaluation.
Traditionally, recyclers across Canada have sent a huge percentage of their recovered scrap metal to Hamilton, Ontario, or Pennsylvania in the U.S., via open-top rail cars and truck trailers. The scrap is then melted down and turned into new steel. This is still the case for much of our scrap steel, but recently the growing trend toward containerization has introduced new opportunities for efficient, cost-effective shipping of both non-ferrous and ferrous materials to overseas markets.