Epax and Heinz Bergmann sign manufacturing and distribution agreement on Ropax rotary compactors
Ropax technology uses a rotary drum to compact container loads of waste and recyclables for efficient management and transport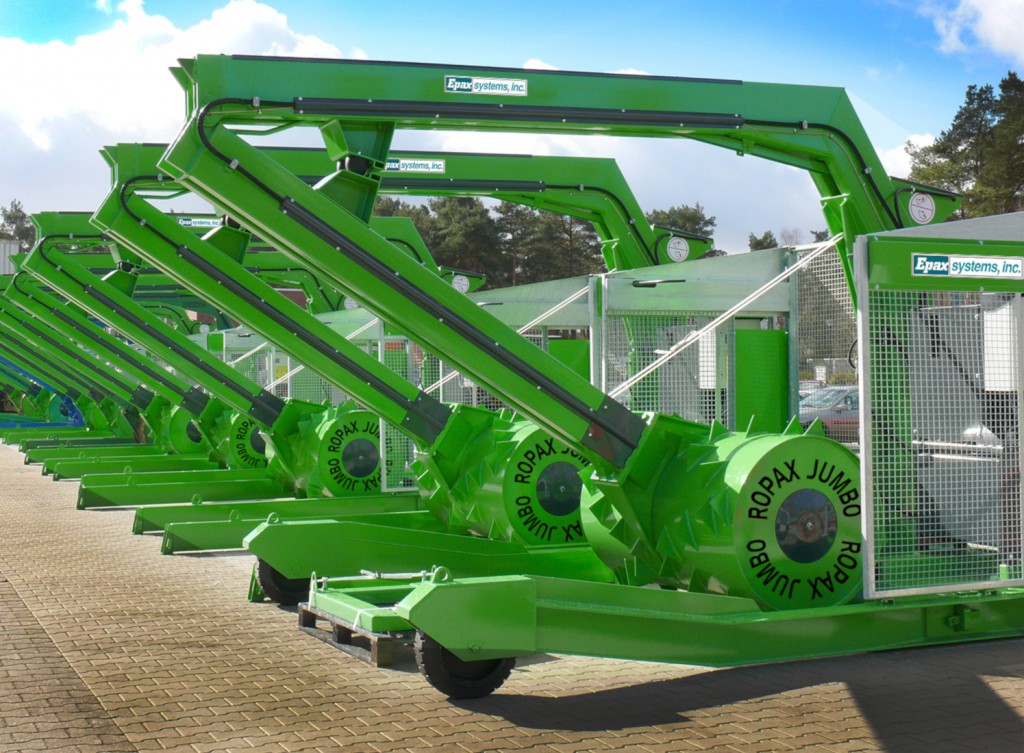 Epax Systems, Inc., recently signed an exclusive manufacturing and distribution contract for the U.S. market with Germany-based Heinz Bergmann OHG (Bergman) for Ropax rotary compactors.
Epax, based in Los Angeles, California, began test marketing their new line of "rotary" compactors in North America, under the brand name Ropax, several years ago. These rotary compactors utilize a powerful rotating drum to shred (or macerate) bulky waste streams including construction materials, shipping pallets, crates and skids. The flagship product is the Ropax Roll-Packer, ideal for compacting bulky waste and recyclable materials in dumpsters and other open top waste containers.
According to Epax, Ropax products have been well received in North America, due in part to their exceptional reliability and the longevity of Heinz Bergmann engineering, machine design and supplied parts.
Epax says the recently signed formal manufacturing, distribution and supply agreement with Bergmann is in preparation for what the company refers to as a major marketing initiative for the Ropax product line in 2020.
The ROPAX™Jumbo is an innovative compactor that increases compaction in open top roll-off containers, allowing up to five times more discarded material in a single container.
According to Epax, due to the continuous rolling movement of the heavy spiked compaction drum, the material discarded is broken, torn and compacted up to five times the original volume.
The ROPAX Jumbo is ideal for wood pallets, crates and cable drums, bulky and voluminous wastes. The ROPAX Jumbo is currently installed around North America, at manufacturing and industrial plants, as well as recycling and large distribution centers.

According to one client, Angela Baker, Senior Strategic Manager at Heritage Interactive Services, which has deployed several Jumbo Compactors to industrial clients to improve cost and material handling efficiencies, "The ROPAX Jumbo, in just one example, saved our client in excess of $40,000 a year and improved employee efficiencies and safety at the site. The reduction in truck traffic at the site is an added bonus."
The ROPAX Jumbo line of compactors is available in different models for industry wide applications, including as a stationary compactor for one container, a traversing system for multiple containers in one location, or mobile for compacting multiple containers located around a facility.