Cortex AI Dual-Robot System engineered for fibre, C&D and e-waste, latest from AMP Robotics
AMP Robotics' newest sorting technology significantly increases productivity while providing comprehensive solution to recycle fibre and a range of materials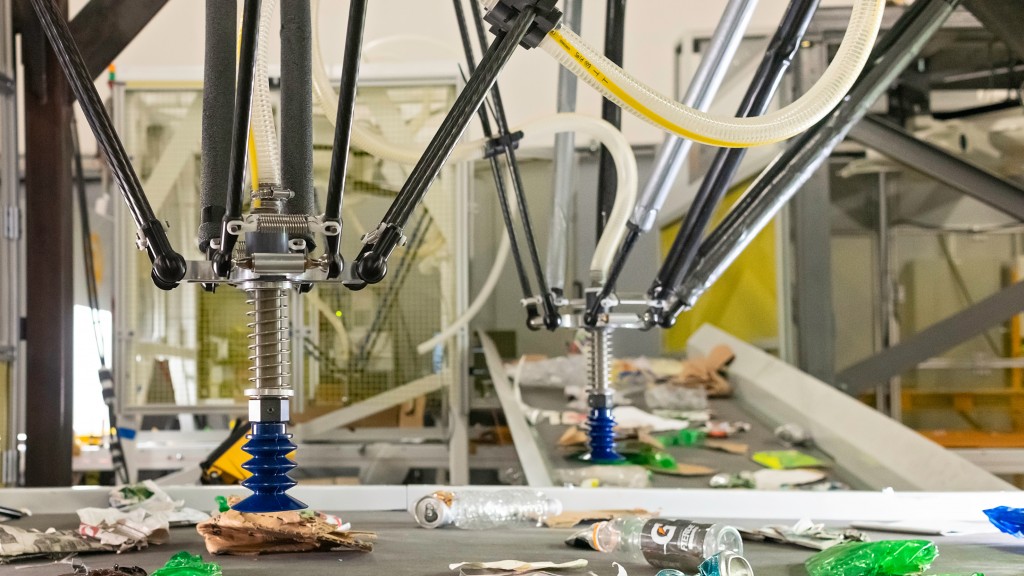 AMP Robotics Corp., the pioneer in artificial intelligence (AI) and robotics for the recycling industry, launched the AMP Cortex dual-robot system (DRS) in the Spring of 2019, designed to focus on material recovery in MSW, electronic waste and C&D applications.
According to AMP, this latest innovation further improves the economics of recycling by helping waste management companies meet increased quality standards, reduce operational costs and achieve productivity goals.
"The launch of the AMP Cortex dual-robot system marks another key technology milestone for AMP as we continue to advance the application of AI and robotics for the industry," said Matanya Horowitz, chief executive officer of AMP, in a May, 2019 press release. "Our latest innovation further improves the economics of recycling by helping waste management companies meet increased quality standards, reduce operational costs, and achieve their productivity goals."
According to AMP, the Cortex DRS expands on the company's existing product line of high-speed recycling robotics guided by the AMP Neuron™ AI platform and uses two high-performance robots that rapidly sort, pick, and place materials at an unprecedented speed of 160 pieces per minute creating optimum productivity.
AMP Neuron uses computer vision and machine learning to recognize different colors, textures, shapes, sizes, and patterns to identify material characteristics. Then, it directs the robots to pick and place the targeted material. The system can operate 24/7 with continuous high-precision sorting, preventing contaminants in material streams, and increasing the overall quality and purity of commodities to be reclaimed. The system is also modular in designed so that it can be easily added into existing facilities without requiring a major retrofit or downtime.
The unique design of two robotic sorters used in tandem is also specifically meant to open up new material applications such as post-consumer fibre. AMP says from sheets of paper to cardboard, sorting fibre is a major challenge for recycling lines, often becoming a contaminant for other recycled commodities. By solving this challenge, AMP's technology improves the purity of materials to be recycled, while also increasing the recycling rates of post-consumer recycled fiber overall.
"We are very pleased about how our latest material application helps solve the challenge of recycling fibre products,'' said Horowitz. "Our AI platform continues to adapt and deepen with new material applications proven by what we have recently achieved with C&D and e-waste. As we scale our business, we remain focused on continuous improvement and innovation. The launch of our latest AI robotics system serves as another great example of this."
At WasteExpo 2019, Horowitz received Waste360's "40 Under 40 Award" and their annual "Innovator of the Year Award", created to recognize forward thinkers who use technology to better the waste management industry.
This month (November) AMP Robotics announced the security of $16 million in Series A funding, led by Sequoia Capital, with participation from previous investors. AMP has stated that the company will use this latest funding to further scale operations and develop new AI products that help improve the economics of recycling. Read our full story.
More from C&D Recycling
Single-Ram and II-Ram High-Capacity Balers
At Machinex, we've been designing sorting systems for over 35 years, so we know how essential it is for MRF operators to have a baler they can trust and not worry about its operational reliability. This is why we design and manufacture reliable single-ram and II-ram high-capacity balers to specifically help optimize their operations.
Watch the video of our expert who presents the main features of Machinex balers delivering these important benefits:
Easy & accessible maintenance
Reduced maintenance & bale handling costs
Energy savings
Optimal bale density
For C&D recyclers, waste haulers, demolition contractors and landfills, there is a growing opportunity to profit from rethinking processes. Although every operation is different, by streamlining the front end of the C&D operation processes with purpose-built technologies, recyclers can tap into new end markets, accommodate higher material volumes, stay ahead of regulatory restrictions, increase recovery rates and add commodity revenue, while decreasing labor and other costs.
Download the new eBook to learn about:
Finding opportunities in the alternative to landfilling C&D
How facilities can increase their profits from C&D
Using the right C&D processing technology in the right locations