Q&A with Brent Bell, VP of Recycling at Waste Management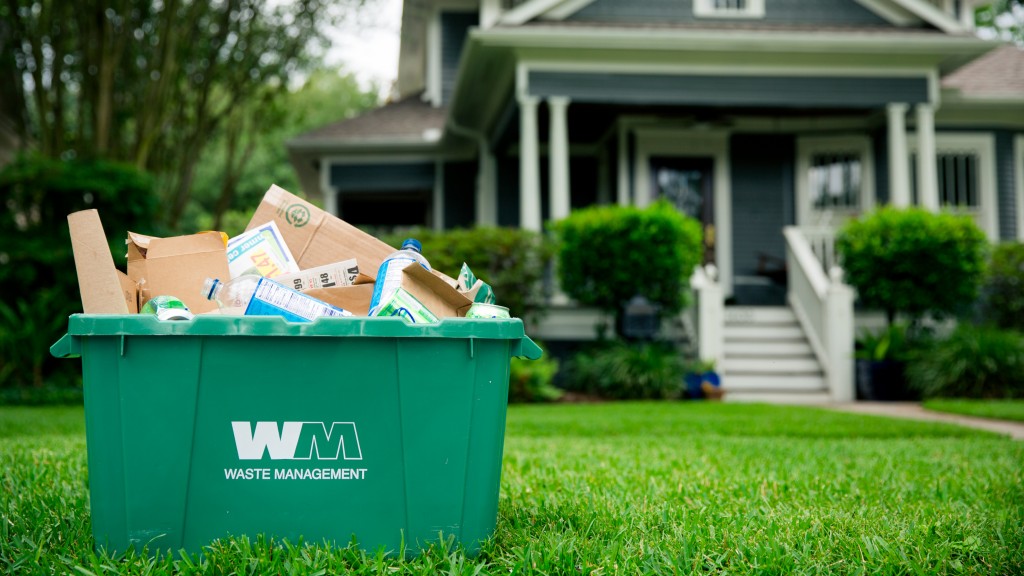 In advance of America Recycles Day 2019, November 15, RPN caught up with Brent Bell, Waste Management's Vice President of Recycling to ask a few questions about the waste and recycling industry giant's progress over the last 10 years. We talked about the company's current focus, the challenges of contamination, and expectations for the future of the industry.

RPN: What can you tell us about your history with Waste Management Inc. Brent?
Brent Bell: I've been with Waste Management for 22 years, primarily in Houston. About two years into my career, I moved to the recycling division. In terms of Waste Management and where we've been over the last two decades, it's really an amazing change that we've seen. Our customers are passionate about recycling. It really drives a purposeful career.
RPN: What would you say is one of the stand-out changes you've seen in the last decade in recycling and waste management? BB: When we first started, diversion rates were already very important for our customers. When we converted from dual-stream to single-stream collection, which for many of our plants, occurred 15 to 20 years ago, we saw about a 40-percent increase in diversion rates. What we've seen in the last decade however is that the larger carts we started to use when we switched to single-stream are now coming back with excessive contamination rates. One of the challenges we've faced over the last few years has been the education of our customers on the right items to put in their carts, so they can continue to recycle efficiently, and recycle the right items.
RPN: Is going back to a dual-stream system, in light of increased contamination rates at the curb, something that WM is considering?
BB: We get that question a lot. If you remember dual-stream programs, they were very inefficient in terms of collection; half of a truck was filled with fibre and the other half was filled with non-fibre. When half the truck would fill up, that truck would have to break off the route to go and empty a half-full truck. It's more work for the drivers as well at the curb, and drivers are now one of our hardest to fill positions. For us, dual stream doesn't make sense for various reasons.
Recently Waste Management made a big push to convert our fleet to automated side loaders, and essentially take the drivers and helpers off the street. [Helpers is the term for those employees who ride on the back of the truck and manually empty and replace curbside carts.] From a safety perspective, automated side loaders in single-stream programs are the way to go.
The final point I'll make is that if you look at recycling infrastructure today, out of our 100 facilities, including those handling C&D, we have only a few dual-stream facilities. Most recycling infrastructure in North America has switched over to single-stream. And where there are still dual-stream programs today, they're not much cleaner than our single-stream programs, in terms of contamination.
RPN: How important is public education and industry communication in dealing with the challenge of contamination?
BB: Education and communication are extremely important. We have a program called "Recycle Often. Recycle Right," which allows our customers to go onto a website where they can figure out what items belong in the bin, which items don't belong in the bin.
We also have education programs where we've gone out and tagged carts. We'll put tags on customer's carts if they put the wrong items in, to help educate them on what items are acceptable and which don't belong in the bin. Tagging carts has been a successful program to really help with that education platform. We of course also use social media, advertisements, anything we can, to spread the word on how to recycle the right items.
RPN: What would you say is one standout technological innovation that is helping WM to drive the future of recycling?
BB: It's interesting that we're in a society where almost everything is on camera. In recycling, we use cameras to identify contamination in a customer's bin prior to it being picked up, or on our tip floor. Camera-based technology today is also artificially intelligent; learning to identify new items and materials as it goes. This is a very key technological advance for us.
We're using camera-based technology for two purposes. One is for safety purposes, because whether it's batteries, propane tanks or other hazardous materials that come into our facilities, they can cause fires and injuries if not detected and removed. So, protecting our employees from a safety perspective, is where we're using camera technology first. The second place is to be able to send pictures back to our customers showing them their bins filled with a tire or a garden hose, or a bowling ball, or something else that doesn't belong. We can let them know that these items don't belong in their bin and we have photographic evidence of the contamination.
Artificially intelligent camera technology is going to be really helpful for the future of our business - for identifying dangerous objects before they can cause harm to our employees and for notifying customers on the contents of their recycling bin to decrease contamination. This is a significant innovation that we're going to see move forward over the next few months and into 2020.
RPN: Tell us about Waste Management's involvement in electronics waste recycling.
BB: We really have put a lot of effort into capturing e-waste material. When it started, we had about a dozen recycling facilities that were dedicated just to e-cycling. That has undergone its ups and downs, as with a lot of other sectors in recycling. Now we offer electronic recycling services (collection and responsible recycling) to our customers through essentially a third-party network that's been verified. We still offer the service, but it's not that significant (relatively) in terms of volumes that we deal with.
RPN: What about organics?
BB: On the organic side, in terms of volumes, it's a big operation. In the MSW stream today, once paper and other valuables are extracted, organics is the next biggest piece that we can go after. As a company, we've been focused on how to best extract organics out of the waste stream and on finding higher value for organics. We now have inner-city organics facilities, we call them CORe facilities here in the U.S., which take mainly food waste from grocery stores and restaurants, and make a sludge used by wastewater treatment plants to accelerate their processes. And we have traditional organics facilities, such as composting and anaerobic digestion, many co-located with our landfills. Organics is another very big opportunity for us in the recycling space.
RPN: What would you say is the significance of your partnership with Keep America Beautiful, and America Recycles Day, this November 15?
BB: We support all the local communities we work in through Keep America Beautiful. Last year we were invited to Washington DC to sign a pledge along with many from the recycling industry that essentially committed WM to "work together on helping support and build up the nation's recycling infrastructure." We're there again (November 15th) on the anniversary of that pledge signing, meeting with the US EPA and industry stakeholders. It is in part a follow-up on how we've done and how we've progressed as an industry since that commitment was made one year ago.
RPN: What would you say is the most significant progression that's been made in the first year since the pledge in 2018?
BB: I think there's a lot of progress that's come from a technology perspective in the past year, in terms of making machines, technology and plants more efficient. The second thing I'd say that's significant is that manufacturers and brands have started to set goals for the amount of recycled content that they're going to reuse in their products. In Canada, there's a lot of great EPR work that goes on. And I think that there's been a lot of EPR discussions in the U.S.
I think a lot more brands are stepping forward and saying, "We're going to start using recycled content and be responsible for our materials, our products, once their lifecycle is over." Companies are trying to get ahead of this trend before it's essentially forced upon them. These goals and commitments are really helpful for recyclers because it means that there's more of a demand for the end markets that we need. That's going to be a big piece of the conversation I believe going forward.
For so many years, when they talked about recycling, people have mainly talked about supply and diversion rates. We've really just begun to have the conversation around how to establish sustainable end markets. I think pushing the discussion towards the end market side is really going to help drive the industry to a better place. RPN
Follow this link for Myth Busting tips from Waste Management designed to help educate the public and industry about the realities of recycling in the U.S.
Related Articles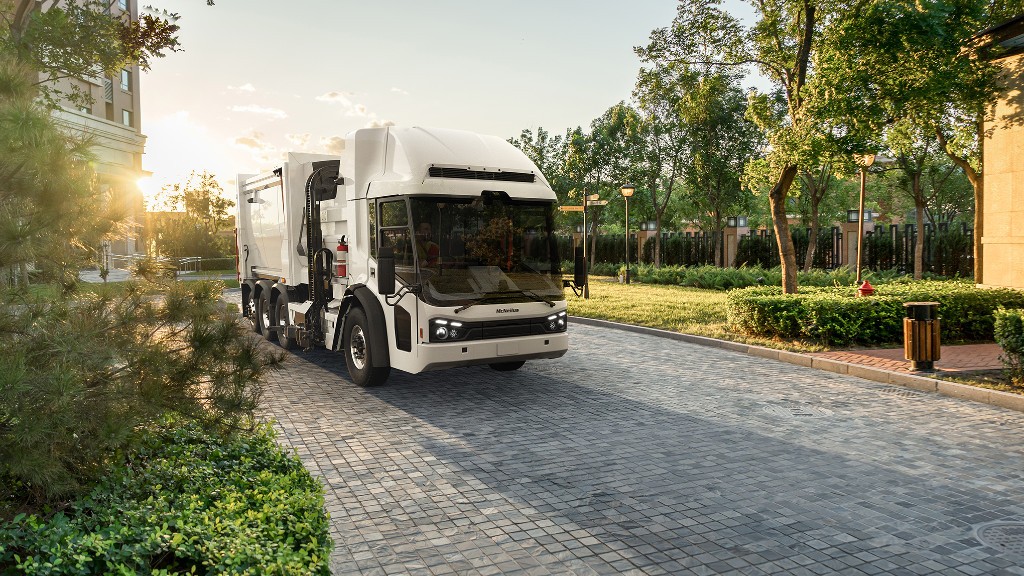 McNeilus to build 50 fully integrated electric collection vehicles for Republic Services