Komptech expands manufacturing capacity to meet demand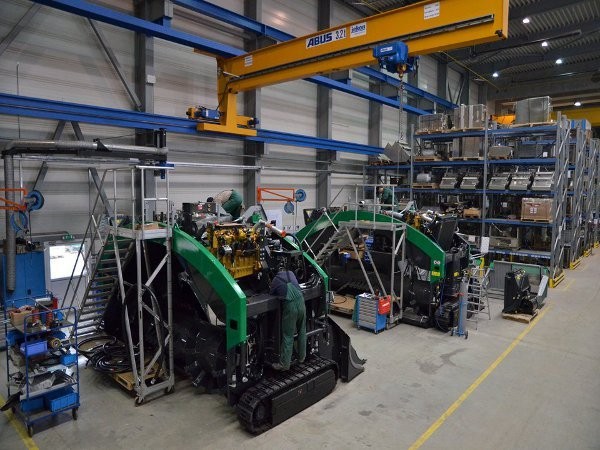 In order to meet increasing demand for its machines, in 2012 Komptech expanded its manufacturing capacity. Currently, the company says, with their new plant in Germany and a major expansion of a plant in Ljutomer, Austria, they are capable of building six large compost turners, shredders or other machines simultaneously, doubling previous capacity.
Komptech says their expansion means not just more absolute production capacity, but also economies of scale. The expansion is meant to help the company continue to offer its customers quicker lead times and a reduction in operation costs, while providing capital for investment in R&D, etc.
Since completion of the expansion in March 2012, the Ljutomer plant has been turning out machines like the Topturn compost turner for markets around the world, mainly for the North American market, which Komptech says is their largest single market.