Borealis partnership with Lindner and others resulting in higher-quality regranulate and innovative products
Pilot Project Oli is creating a closed loop for used cooking oil buckets formerly made from virgin polypropylene
Borealis, a leading chemicals and plastics group company based out of Austria, acquired Germany-based plastics recycler mtm plastics in 2016. According to a press release from the company, since then they have remained consistent in efforts to drive plastics industry circularity and are developing regranulates of the highest quality. The result is sophisticated and innovative new products jointly created with partners from the waste management and plastics industries (competencies which were on display at the recent K 2019 trade event in Dusseldorf, Germany, October 19-26.)
Günter Stephan is Head of Mechanical Recycling at Borealis Circular Economy Solutions. He says that in 2016 Borealis became the first big plastics industry player to acquire a plastics recycling company: mtm plastics. Two years later, the Austrian company Ecoplast, another plastics recovery company, joined the Borealis Group. In 2019, Stephan says the group is doing everything in its power to advance the circular economy.
"We believe plastic is a fantastic material that is far too valuable to waste," he explains. "That's why we are working with our partners along the value chain to take concrete measures to implement circular economy principles on a larger scale in our industry."
These initiatives are already bearing fruit. The combined know-how of the Borealis Group companies has resulted in ever higher-quality regranulate and innovative products such as Purpolen, a regranulate made of 100% recycled plastics, and suitable for manufacturing branded consumer goods.
According to Stephan, mechanical recycling is currently the most eco-efficient method to apply the principles of the circular economy. To this end, Borealis draws on the experience and technology of established recycling equipment companies, including Lindner Recyclingtech, the Austrian specialist in shredding technology and waste processing.
Stefan Scheiflinger-Ehrenwerth, Head of Product Management at Lindner commented, "In terms of processes, material recovery starts with shredding, sorting and cleaning waste. As one of the leading suppliers of system solutions in this industry, we know that the economic aspect of the entire process also plays a vital role in the closed-loop economy. That's precisely why it's so important to cooperate with companies from all areas of the value chain. Only when all components and processes are well coordinated will it be possible to cost-effectively produce high-quality regranulate that is comparable to virgin material."
The Circumat project group is an example of what such a cooperation might look like. Its members include: Landes-Abfallverwertungsunternehmen LAVU, Transfercenter für Kunststofftechnik (TCKT), Johannes Kepler University Linz (JKU), as well as industrial partners Erema, Greiner Packaging, Innplast Kunststoffe, Lindner, and Borealis - mtm plastic. The group is aiming to jointly develop technically advanced products made of recyclates to demonstrate new possible areas of application.
Recycling Öli' - a pilot project
Öli is a multiple-use bucket for the collection of used cooking oil from households and the catering industry in Germany, Austria and Switzerland, and was previously made of virgin polypropylene.
Thanks to Circumat, it is now possible to produce buckets made of 100% recycled post-consumer rigid plastic with the same properties as the old containers made of virgin material. For example, the bucket has to retain its shape when 400 kg of compression load are applied, it has to be heat-resistant up to 80 °C and has to have consistent dimensions of ± 1/10 mm.
Recycling Öli is expected to gradually replace the existing Öli buckets.
"The Recycling Öli project has clearly demonstrated what waste plastics are capable of thanks to upcycling," concluded Scheiflinger-Ehrenwerth. "In the future we will definitely see even more exciting areas of application and new products made of high-quality recyclates."
Related Articles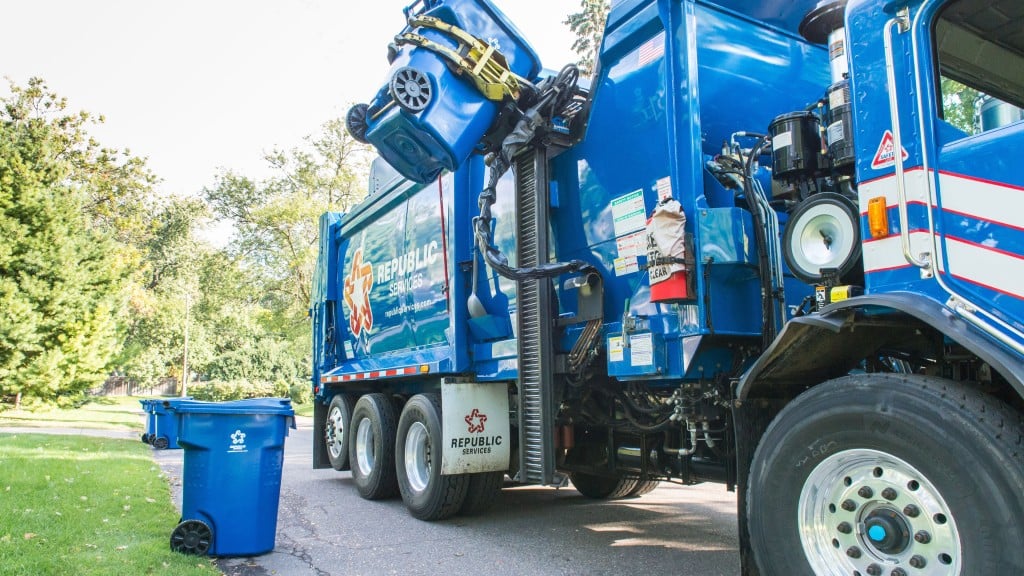 Republic Services reports a total revenue growth of 21 percent in second quarter of 2022