Metso launches new Nordtrack mobile crushing and screening product range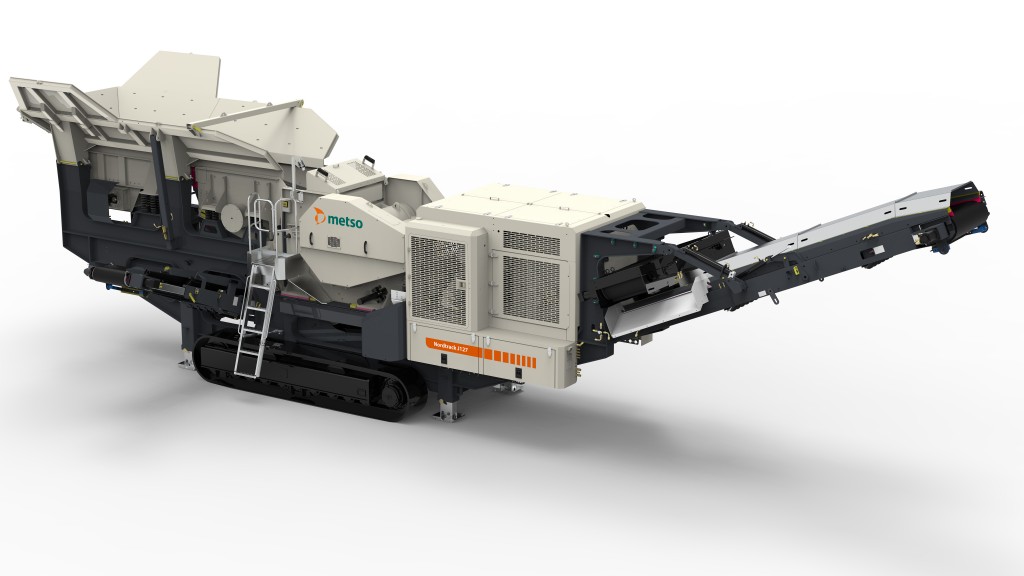 Metso is expanding its mobile crushing and screening solutions offering for the aggregates industry with an extensive new product portfolio. The new Metso Nordtrack range introduces 19 products designed to meet the requirements of general contractors in particular. The first deliveries are expected to take place during the first quarter of 2020.
"Our target is to create a comprehensive end-to-end offering to serve diverse customer needs. Metso has traditionally been exceptionally strong in the most demanding aggregates applications, such as hard rock. Our new Metso Nordtrack range complements our offering to better address the needs of small and midsized companies and general contractors looking for the right combination of productivity, availability and dependability at an attractive price point," says Renaud Lapointe, SVP, Business and Product Management of Aggregates Equipment at Metso.
The Metso Nordtrack mobile product portfolio is designed to make the contracting business more productive. With standard designs for off-the-shelf availability, plug-and-play features and extensive Metso support network, the Metso Nordtrack solutions are ideal for a variety of applications, such as recycling, demolition, and the processing of sand and gravel. The new range consists of altogether 19 mobile machines, including jaw crushers, impact crushers, screens and conveyors.
The new Metso Nordtrack product range is available for global markets through Metso's direct sales and distributor network. The range was launched during Metso's global Distributor Days, October 7-8, 2019, and it will be introduced to wider audiences at the CONEXPO-CON/AGG 2020 tradeshow in Las Vegas in March 2020.
More from C&D Recycling
But we've been successfully sorting paper on the front end with optical sorters since 2005. Why have we been so successful? Because we know it's not JUST about the optical. We focus on your entire operation, so you make the most of your fiber line. Is your optical sorter living up to its potential? Call us at 203-967-1100 for a free system evaluation.
Traditionally, recyclers across Canada have sent a huge percentage of their recovered scrap metal to Hamilton, Ontario, or Pennsylvania in the U.S., via open-top rail cars and truck trailers. The scrap is then melted down and turned into new steel. This is still the case for much of our scrap steel, but recently the growing trend toward containerization has introduced new opportunities for efficient, cost-effective shipping of both non-ferrous and ferrous materials to overseas markets.