Robotic sorting is driving carton recycling into the future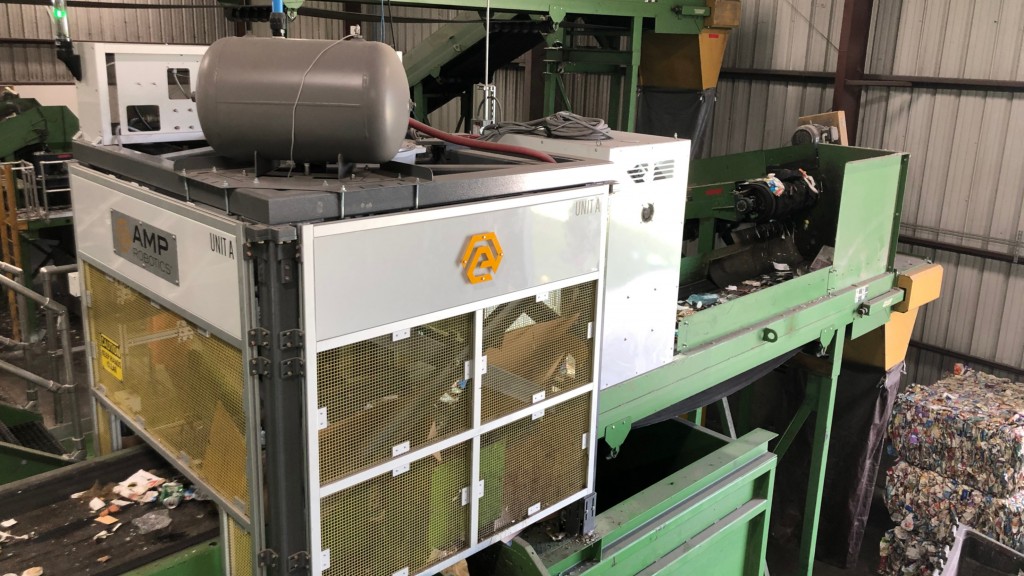 While the recycling industry faces challenges stemming from China's restrictions and bans, things are looking up in the form of increased investment from both MRFs and end markets. Today, there are more opportunities than ever for food and beverage cartons to find a second life in products ranging from paper products like towels, writing paper, tissues and cups, to eco-friendly building materials.
The process of sorting cartons into their own grade so they can go on to make these products is becoming more efficient thanks to the use of Artificial Intelligence (AI) and robotics.
It all started in 2017 when the Carton Council, a group of food and beverage carton manufacturers that came together to expand and improve carton recycling across the U.S. and Canada, entered into a partnership with AMP Robotics. AMP took existing AI technology and adapted it to help sort valuable recyclables. Working with the Carton Council, AMP Robotics is a pioneer in the field, and was among the first to introduce robotics to the recycling industry to sort food and beverage cartons.

During the 2017 project pilot phase, the Carton Council provided MRFs with grants to purchase and work with AMP to install carton-sorting robots. The first was at Alpine Waste & Recycling in Colorado, followed soon after by one at Dem-Con Companies in Minnesota. Past the pilot phase, the robots are now ready for prime time and there have been growing numbers of installations in the U.S. and Canada. This summer, another carton-sorting robot was installed at Single Stream Recyclers in Sarasota, Florida, along with several robots to sort other valuable materials and help to reduce contamination.

With arms and grippers that can pick materials out of the recycling stream faster and with a higher rate of accuracy than their human counterparts, these robots utilize a vision centre with a camera that allows for monitoring materials as they pass through on a conveyer belt. Powered by AI, the robots learn over time as they sort, recognizing the various shapes and logos that are characteristic of food and beverage cartons.
Connected via cloud technology, robots stationed at different MRFs across the U.S. can communicate and share their learnings with one another, each growing "smarter" as they sort more recyclables. In addition to these benefits and their ability to work continuously without stopping, the robots are also making it safer for human workers in MRFs by removing some of the more dangerous contaminants from the recycling stream that could otherwise cause injuries or illness. Contrary to large optical sorters, robots take up significantly less space on the MRF floor and have a lower price tag.
In a relatively short time, the installation and adoption of robotic sorters has become instrumental in diverting food and beverage cartons from landfills and giving them the best chance at realizing their full potential by being positively sorted and baled as Grade #52 cartons.
Whether gable top or aseptic, cartons are comprised of multiple layers. Gable top (or refrigerated) cartons contain approximately 80 percent paper and 20 percent polyethylene. Aseptic (or shelf-stable) are comprised on average of 74 percent paper, 22 percent plastic (polyethylene) and 4 percent aluminum.
While a common myth is that multiple layers means cartons are difficult to recycle, the reality is that there are more than 160 active carton recyclers globally and four in North America. The paperboard that cartons are primarily made of is valued for its long fibre length, and the poly/aluminum can be recovered to generate energy or is sold to manufacturers that use it for lumber-board-like materials. While cartons can also be baled together with mixed paper, these post-consumer cartons retain their highest value when sorted and baled into Grade #52.
This positive sort is where robotic sorting technology is making the most significant impact, both for food and beverage cartons, as well as other valuable recyclable materials. The use of carton recycling robots makes it easier for MRFs to sort and bale cartons as Grade #52 to meet the growing demand for these materials from end markets.
Robotic technology can also be used to remove contamination that could hurt the value of sorted cartons, or diminish the profit MRFs earn from selling bales of other high-value materials.
This technology, supported by strong and strategic partnerships, is already going a long way to ensure that what consumers place in their recycling bins gets recycled. We are hopeful that by increasing awareness that this technology is currently available and already making a difference in a growing number of communities, it will drive home the notion that recycling must remain a top priority.
The successes thus far are promising signs that robotic sorting technology has the potential to transform the recycling industry. The installation of these robots is helping improve the economics of recycling by increasing the quality of materials going to end markets. With that in mind, it should be viewed as a cost-effective and long-term solution for MRFs that are working to create additional opportunities to recycle, and for communities that are looking to strengthen their local recycling programs.
While the current rate of adoption of recycling robots is accelerating, it is only just scratching the surface of what is possible. We're confident that this innovation will help drive the next stage of recycling growth and development, and we'd encourage any MRF to learn more.
Scott Byrne is the director of government affairs for the U.S.-based Carton Council, where he works with food and beverage brand owners, local municipalities and communities, and other stakeholders to increase the availability of carton recycling in North America.
This article originally appeared in the September 2019 edition of Recycling Product News, Volume 27, Number 6.
Related Articles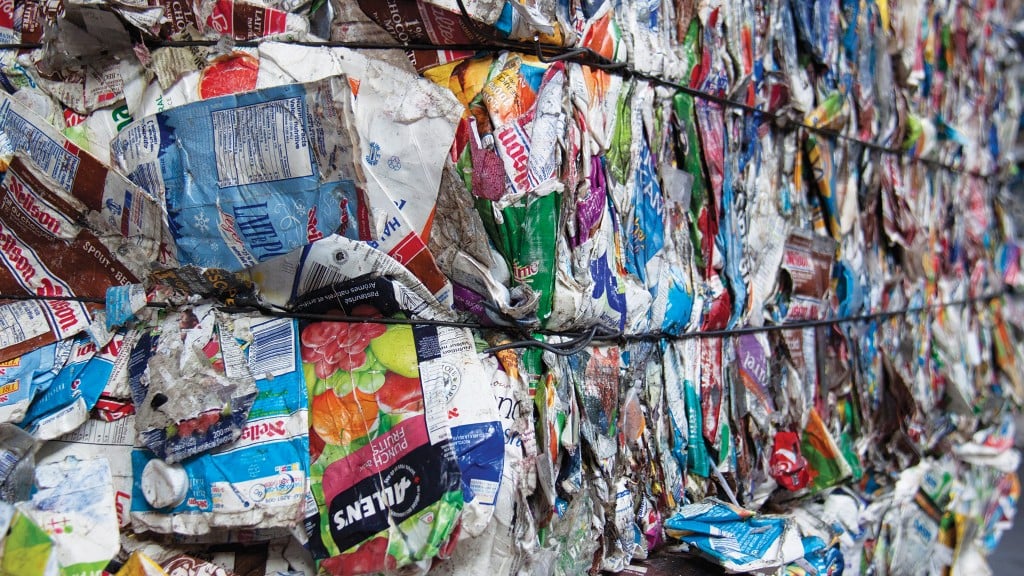 Kelly Green Products' new recycling facility is ready to turn cartons into building materials