MRM hits milestone, with one billion pounds of e-scrap recycled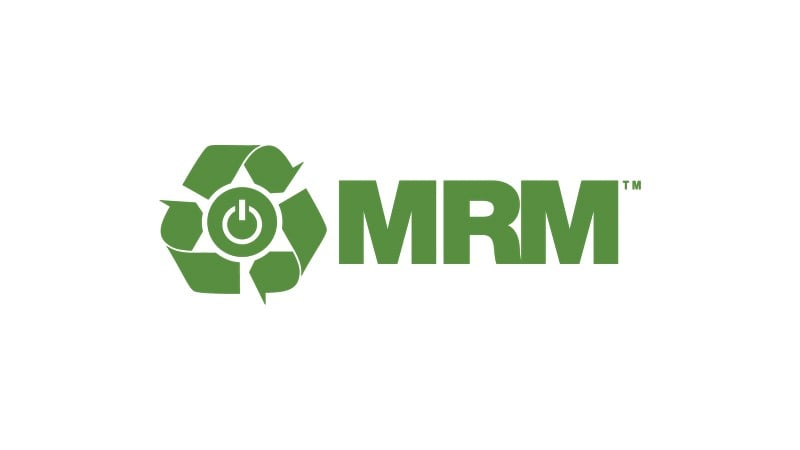 MRM, a Minnesota-based specialist in managing recycling programs for television and computer-based e-scrap, recently celebrated a major accomplishment: one billion pounds of material recycled. In its 12th year, the business is thriving as the stream of obsolete consumer electronics grows and the regulatory environment becomes more complex.
"From the first pound to the billionth, we're proud of our role in keeping the consumer electronics industry as sustainable and environmentally-friendly as possible," said Tricia Conroy, executive director, MRM. "Whether we are serving the consumer looking to dispose of an old laptop, the manufacturer searching for a responsible recycler, or a company seeking compliance guidance our efforts always add up to less waste disposed. Our mission stays the same while the how and the who change and evolve. We're committed to leading the evolution of e-scrap recycling management, and looking for new ways to benefit the circular economy."
MRM, which stands for Electronic Manufacturers Recycling Management, was founded in 2007 by electronic product manufacturers Panasonic, Sharp and Toshiba. It now serves more than 50 global companies in their search for reputable recyclers and convenient e-reporting of compliance requirements. MRM coordinates the needs of manufacturers with a network of recyclers, all either e-Stewards Certified or R2 certified. TVs, computers, monitors, printers, and keyboards find their way to MRM-vetted recyclers to have hazardous and reusable commodity materials extracted in a manner safe for both workers and the environment.
"We create solutions in states that have different independent, ever-changing requirements for e-scrap recycling and compliance reporting," added Conroy. "Our value has shifted to the services we provide. We assist everyone dealing with e-scrap: from manufacturers and consumers, to recyclers and regulators."
"MRM's streamlined recycling service helps manufacturers identify state-specific responsibilities, engage in responsible recycling and communicate crucial information to regulatory bodies. And our auditors continue to make site visits to ensure recycler compliance. As we push into our second billion pounds, MRM looks for recyclers on the cutting edge of innovation, to keep the electronics ecosystem as healthy and sustainable as possible."
MRM is a Minnesota-based company that provides cost-efficient, environmentally responsible recycling options for manufacturers of all types of electronic equipment. MRM monitors state recycling regulations, vets and audits recyclers, connects them with manufacturers, and manages the paperwork necessary to prove manufacturer compliance with all applicable laws. Its mission brings manufacturers together to meet the need for recycling opportunities for consumers in the United States. Find your local e-cycling drop-off site at http://www.mrmrecycling.com/recycle-now.php#map.
Related Articles
Traditionally, waste management companies have operated using a simple "management of waste" approach to operating a MRF. Throughput targets and continuous operation (minimal downtime) were the main driving forces. The industry has changed however, and the focus moving forward is now on optimizing system performance and reliability, in conjunction with increasing recycling rates and a drive for a "greener" and more sustainable tomorrow.
When considering the addition of, or upgrade to, an "intelligent" MRF, for municipalities or private operators, the main factors should always be the client's (operator) current requirements, and evolving market needs, which include throughput, reliability, output quality, and adaptability. Equally important is a full understanding of what is really expected from any proposed system. Having an engaged and focused mindset for the project with the client from the beginning, will impact and drive the entire design process. This then impacts the overall project result, through to the productive, efficient, ongoing operation of the facility itself.