TOMRA and Sainsbury's breaking ground on England's first glass deposit return trial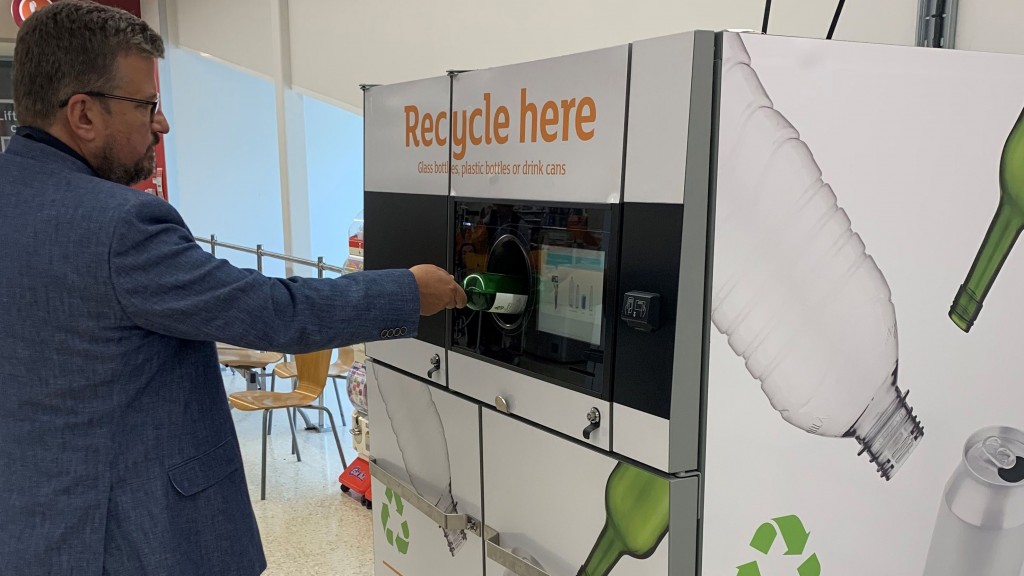 A trial of reverse vending technology which accepts glass bottles, PET bottles and cans has launched at Sainsbury's supermarket in Newbury, Berkshire. The trial is the first of its kind in England to include glass.
The trial comes just a month after DEFRA released the results of its consultation into a deposit return scheme (DRS) for England, Wales and Northern Ireland which revealed strong public support for an 'all in' scheme including a broad range of materials.
The Sainsbury's trial is taking place in conjunction with reverse vending experts TOMRA Collection Solutions UK and Ireland, using a machine known as the T-70 Dual.
Sainsbury's is offering a 5p coupon for every qualifying drinks container which is returned to the machine.
Truls Haug, Managing Director of TOMRA Collection UK & Ireland, said: "We are excited to be working with Sainsbury's on this landmark trial."
"Showing how three materials can be easily collected in stores with TOMRA reverse vending technology is an important learning for retailers and consumers as we move towards an all-inclusive deposit return scheme in the UK, starting with Scotland."
"We look forward to hearing feedback from shoppers and Sainsbury's staff as the trial progresses."