SMART regional meeting to focus on the future of textile reuse & recycling
Event to feature industry experts; registration open to member and member-eligible organizations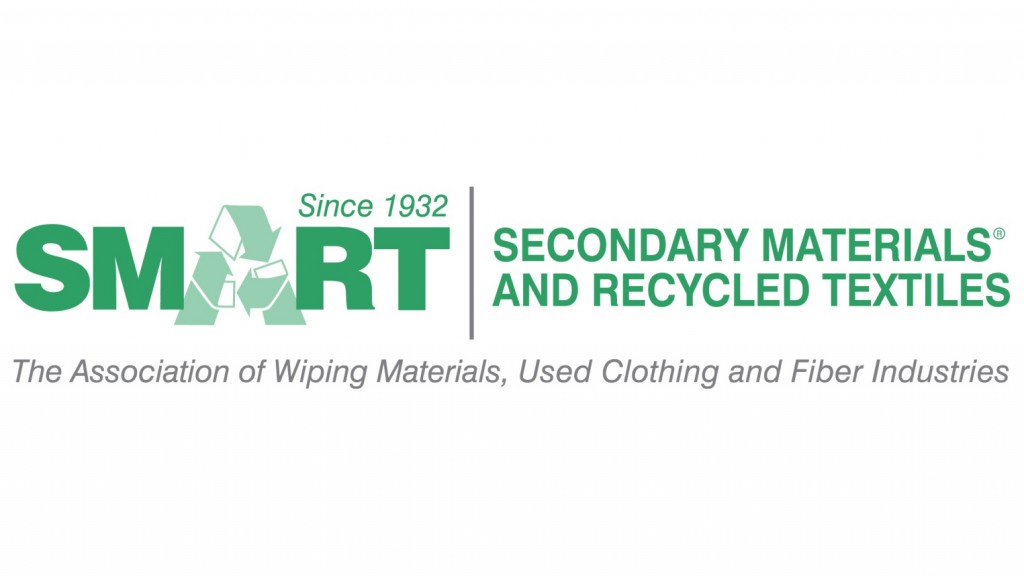 The Secondary Materials and Recycled Textiles (SMART) Association's 2019 Regional Meeting takes place September 15-16, at the Renaissance Raleigh North Hills Hotel in Raleigh, North Carolina. The meeting, themed "Focus on the Future," will feature experts from academia and the textile reuse and recycling industry to provide attendees a glimpse into emerging issues and trends.
The event's keynote speaker, Dr. Karen Leonas, is a professor of the North Carolina State University/Wilson College of Textiles, the only college in the United States devoted entirely to textiles. Her presentation, "Drivers Changing the Textile Recycling and Reuse Supply Chain," will address sustainability and its critical and emerging importance within the textile industry.
Attendees will also have the opportunity to participate in an off-site tour of the Wilson College of Textiles' Zeis Textiles Extension (ZTE), where five different "TexLabs" are managed. The labs enable faculty, graduate and undergraduate research that has contributed immensely to the textile industry knowledgebase.
SMART members - for-profit companies who acquire both unused and used (pre-and post-consumer) textiles for reuse and recycling purposes - as well as non-members who work in the industry are invited to attend. Non-members interested must complete a SMART membership application along with Regional Meeting registration; those who join the association within one week of the meeting (by September 23) will have $1,000 applied toward their 2020 membership dues.
The meeting's platinum sponsors include Star Wipers, Inc. and Mednik Riverbend; gold, Garson & Shaw; silver, Canada Fortune Group (Used Clothing Exports) and WipeCo Industries; bronze, Cycla, LLC and BayState Textiles.
To learn more about the SMART Regional Meeting, member benefits, become a sponsor or register to attend, visit www.smartasn.org. For questions, contact Director of Meetings & Member Services, Heather Lester, CMP, at 443-640-1050 x112 or [email protected]
Related Articles
Traditionally, waste management companies have operated using a simple "management of waste" approach to operating a MRF. Throughput targets and continuous operation (minimal downtime) were the main driving forces. The industry has changed however, and the focus moving forward is now on optimizing system performance and reliability, in conjunction with increasing recycling rates and a drive for a "greener" and more sustainable tomorrow.
When considering the addition of, or upgrade to, an "intelligent" MRF, for municipalities or private operators, the main factors should always be the client's (operator) current requirements, and evolving market needs, which include throughput, reliability, output quality, and adaptability. Equally important is a full understanding of what is really expected from any proposed system. Having an engaged and focused mindset for the project with the client from the beginning, will impact and drive the entire design process. This then impacts the overall project result, through to the productive, efficient, ongoing operation of the facility itself.