BCUOMA working with Hesquiaht First Nation to recover used oil
Used oil management association recovers 3,500 litres of used oil, 160 filters, pails and lids in remote BC community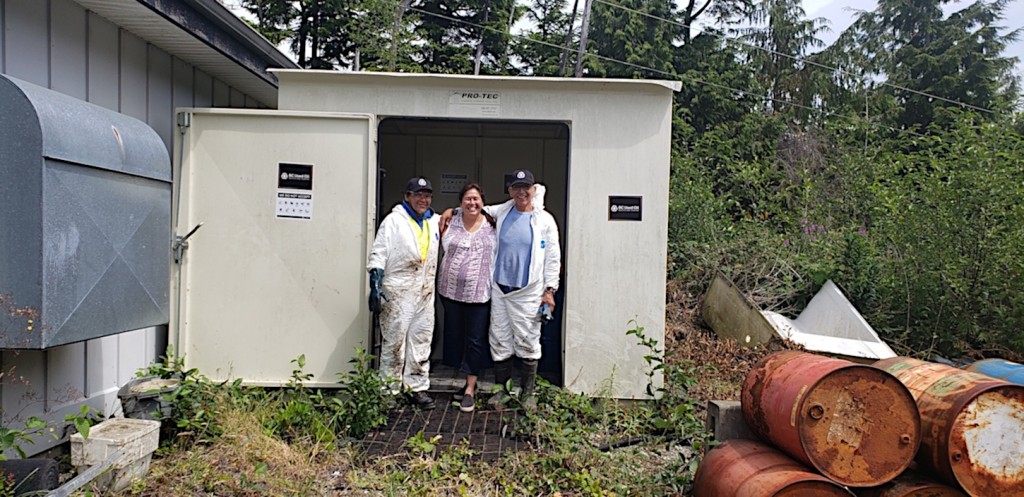 BC Used Oil Management Association (BCUOMA), a not-for-profit group dedicated to the collection and recycling of lubricating oil, oil filters, oil containers, antifreeze and antifreeze containers in British Columbia, recently removed 3,500 litres of used oil, 160 used oil filters, and 150 - 20 litre empty oil pails and lids from the Hesquiaht First Nation territory, located in Hot Springs Cove, BC.

Hot Springs Cove, formerly Refuge Cove, is an unincorporated settlement on Sydney Inlet on the west side of the Openit Peninsula in the western Clayoquot Sound region of the West Coast of Vancouver Island - 27 nautical miles from Tofino. The community is part of the Hesquiaht First Nation territory and utilizes diesel-powered generators to supply electricity. Hesquiaht First Nation maintains and services their generators themselves, and they have been collecting and storing this accumulated used oil and materials since 2014.

On July 15, 2019, BCUOMA staff and contractors travelled to the remote Hot Springs Cove site with a truck containing supplies sufficient to pump tanks, remove barrels and empty oil pails from the remote coastal community. BCUOMA also provided infrastructure as well as on-site training to the Hesquiaht First Nation to ensure future used oil materials are safely stored and free of contamination.

"Hesquiaht First Nation proactively reached out to BC Used Oil Management Association and requested our assistance in safely removing their used oil materials from their community. They are also working with us to upgrade their community to ensure that they are responsibly collecting and storing used oil, antifreeze, filters and containers on an on-going basis," said David Lawes, Executive Director, BC Used Oil Management Association. "It has been great working with Hesquiaht First Nation and we hope to be working with other remote communities moving forward."
BCUOMA continues to look for opportunities to upgrade and improve recycling facility locations across the province, even in the most remote areas, in order to provide British Columbians with greater accessibility to convenient and free used oil recycling centres. BCUOMA offers a Return Collection Facility (RCF) infrastructure grant program to ensure there are sufficient RCFs across British Columbia for DIY consumers to take back their used oil and antifreeze materials for processing at no charge to consumers. Municipalities, private businesses, nonprofit organizations, and other sectors interested in BCUOMA's RCF infrastructure grants can find out more information at http://bcusedoil.com/recycling-collection-facility/.

Each year, approximately 50 million litres of oil, and 3 million litres of antifreeze are collected and responsibly managed through the approximately 300 public collection facilities and over 4,000 generators across the province, which are managed by the BCUOMA program.

Used oil is a valuable resource and there is a market for used oil. If it is disposed of at a BC used oil recycling centre, it can be recovered and re-used. Used oil can be re-refined into new lubricating oil and used as a fuel in pulp mills, cement plants and asphalt plants. Any vehicle maintenance facilities, automobile owners, and other machinery maintenance operations that use oil also can use re-refined oil. Additionally, used oil filters contain reusable scrap metal, which steel producers can reuse for metal products like rebar, nails and wire. Used antifreeze can be reprocessed to produce new automotive antifreeze. Plastic oil and antifreeze containers can be recycled into new oil containers, flowerpots, pipe, guardrails, and patio furniture.
Related Articles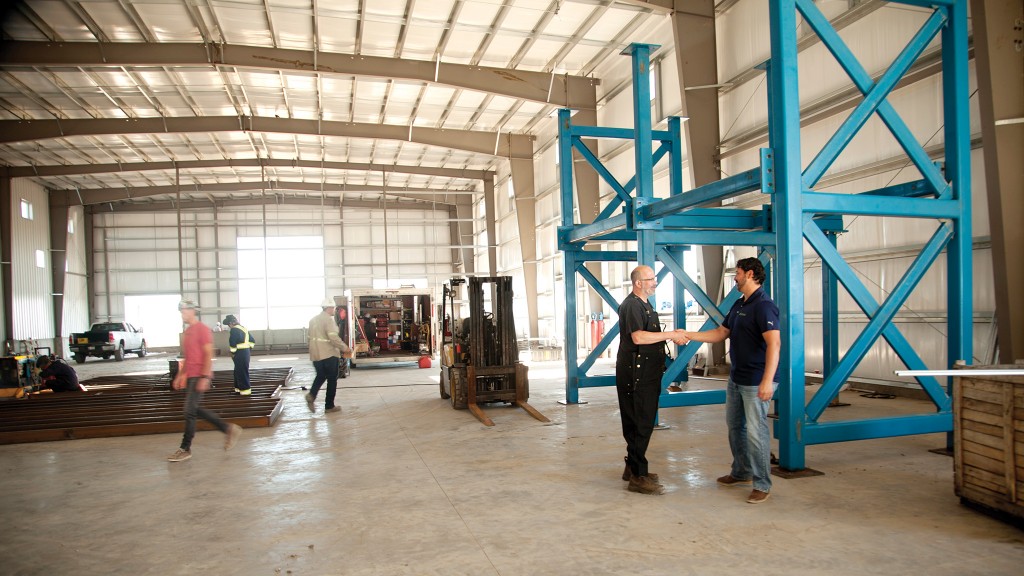 The power of waste: 2Point0's new facility transforms waste streams into a low-carbon fuel source