Larry Burkholder retires after 57 years with Morbark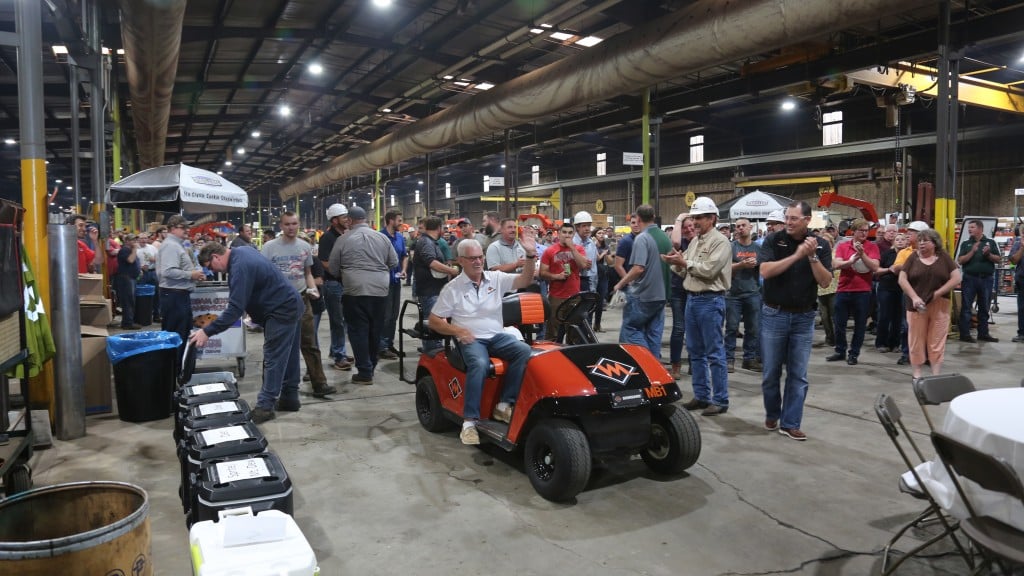 Morbark, LLC, announced that longtime Industrial Sales Representative Larry Burkholder will retire after nearly 57 years with the Company, effective June 28.
While Burkholder's contributions have been mainly with the sales team, he served in a wide range of roles within Morbark over the course of his career, from accounting to marketing. Even when he joined Morbark on October 7, 1962, as a bookkeeper, he had a hand in sales, acting as a sales assistant to Ralph Morey, the brother of company founder Norval Morey. He also held the positions of Marketing Manager, Manager of Recycling Systems Inc., a division of Morbark; and Vice President and General Manager of Morbark of the Lake States, Inc., a franchised dealer based in Tomahawk, Wisconsin.
Burkholder excelled at sales at Morbark, helping his sales region earn the highest annual revenue for the Company most frequently and acting as a major force behind the Company at one time achieving a 90% market share for industrial equipment in Florida. He assisted customers in capitalizing on business opportunities and shepherding others through federal and state grant processes to purchase millions of dollars of Morbark equipment. Some of the customers he established are among Morbark's largest to this day.
"I think Larry pioneered consultative selling in our industry," said John Foote, Morbark Senior Vice President. "He thinks like a businessman who just happens to be selling equipment. Larry's all about helping others grow. He has had a hand in training or influencing almost all of the sales representatives at Morbark today, teaching us that sales is more than 'memorizing and regurgitating feeds and speeds'; it's about helping the customer succeed."
"Larry is a true industry expert and considered a mentor by his customers and peers within the industry," said Michael Stanton, Director of Industrial Products. "Larry's passion and attention to detail in an effort to provide customer success were second to none. His legacy will continue on within the industry for many years."
Burkholder actively participated in the industry and community throughout his career, having served as President of the National Wood Energy Association during its formative years in the 1980s; on the boards or as a member of several industry associations, including the American Loggers Council, Michigan Forest Products Committee, Forest Resources Association; and as Chairman of the Isabella County Republican Party.
Morbark briefly halted production so all employees could attend Burkholder's retirement celebration, along with his family, friends and former coworkers.
Burkholder said he was deeply moved by the surprise celebration and that he'd miss all the people at Morbark and the friends he's made along the way. He looks forward to spending more time with his family, especially his grandchildren, as well as more time golfing and on his boat.