Ecoverse Industries acquires compost equipment distributor N40 Inc and establishes new HQ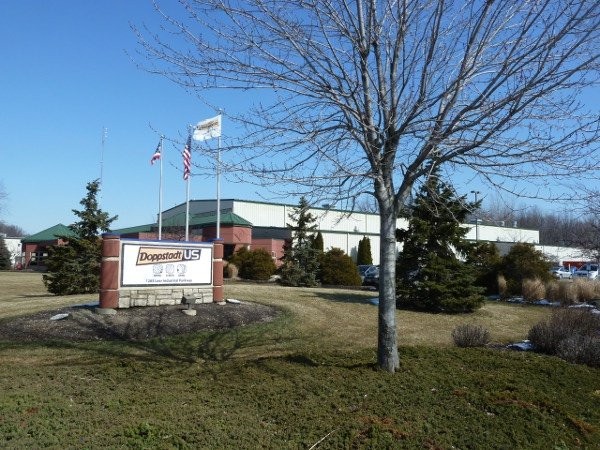 DoppstadtUS holding company Ecoverse Industries LLC has acquired compost equipment distributor N40 Inc. and established new, consolidated HQ in Ohio. For more than 10 years, North Carolina-based N40 has been helping commercial compost facilities establish efficient and effective operations, centered around the BACKHUS compost turner and Backers star screens equipment offering.
Doppstadt says the addition of N40 greatly complements Ecoverse's established DoppstadtUS brand and allows the company to deliver across-the-board expertise and capability for industrial-scale composting companies.
Shane Donnelly, president and CEO of Ecoverse Industries, is enthusiastic about this new acquisition. "N40 is well known for their expertise, and their equipment offering of BACKHUS turners and Backers star screens is preceded by its reputation for quality. Customers of both N40 and DoppstadtUS have high standards of performance and engineering, and all three of these brands consistently meet those standards. We're very pleased that Ecoverse is now able to offer all this equipment, on a national scope, and pair it with the composting expertise of a company like N40."
Lyndell Pate, sales manager for N40, will continue to provide consultation and expertise for compost operations, specifically with regard to process and equipment recommendations. Paul Holshouser, service technician for N40, will also continue to help customers keep their equipment running at peak performance.
"Lyndell and Paul are both crucial to the success of N40, and we are delighted to welcome them onto the Ecoverse team," added Donnelly. "Our acquisition is focused on maintaining their value, and integrating that with the advantages of DoppstadtUS to deliver a complete, start-to-finish solution for composting operators. We believe this positions us to be the premier industry solution provider, and customers will appreciate the quality and scope of expertise we can now deliver."
N40 business operations have all been consolidated to the recently acquired Avon, Ohio headquarters facility of Ecoverse and DoppstadtUS, located just a few blocks from the previous office.
"We were very committed to staying in Avon and the Greater Cleveland area," explained General Manager Shane Donnelly. "The leaders in Avon were very accommodating to our needs, and helped us take full advantage of all the benefits of doing business here."
Mayor James Smith also said he was pleased to keep DoppstadtUS as a neighbor.
"After dealing with the principals of DoppstadtUS, I have found their honesty, sincerity and commitment to their business to be extraordinary. My staff and I are all pleased that this company has chosen to maintain their business in the City of Avon."
The 35,000 sq. ft. building in Avon represents a nearly $3,000,000 investment in not only more office space, but a modern manufacturing floor as well. This is a considerable shift in strategy that DoppstadtUS is confident will immediately result in increased competitiveness, while strengthening our ability to respond to the needs and demands of the marketplace.
"Our core product lines will continue to be manufactured in Germany," added Donnelly. "But the capabilities of this new facility will allow us to commit more resources to our strong service and support, as well as build some new products that satisfy several ancillary needs our customers have looked for us to provide expertise on. We are building this company to be a complete-solution provider, and this investment demonstrates our dedication to fulfilling that mission."