Q&A with Robin Wiener
CARI's Marie Binette sits down with ISRI president Robin Wiener to talk about the importance of our industry associations, advocacy and relationships
Many North American recycling businesses rely on the hard work of industry associations to help ward off burdensome legislation. The Institute of Scrap Recycling Industries (ISRI) in the U.S. and the Canadian Association of Recycling Industries(CARI) in Canada provide members with educational resources, networking opportunities and advocacy muscle at home and abroad. These associations also have a long history of collaborating with one another to combat common issues.
As CARI's communications manager, I recently had the opportunity to speak with ISRI President Robin Wiener about the work ISRI is doing, advocacy alongside CARI, and the relationship between the associations.
Marie Binette (MB): You have been with ISRI since 1989 and in the executive role for more than 20 years. How have things changed from an awareness and advocacy perspective?
Robin Wiener (RW): It's a great question. It's fair to say that one thing that hasn't changed, which is equally vital today as it was 30 years ago, is the importance of relationships; building relationships within the membership, but also with policymakers.
Despite all the advances in technology and communications, the best way to advocate on all levels of government is always through personal relationships. Once policymakers know who you are and they have confidence that what you're providing is good, objective information, you build credibility through that trust in the relationship. That's where ISRI has proven very valuable over time for our members. We've built trusted relationships at all levels of government. When something is needed we can go to the right office, and when the policymakers need something they know to call us.
Now certainly one thing that has changed dramatically is how you mobilize grassroots, and how you communicate with elected officials on a routine basis. Social media and email have become very important, and although some may say the day of the written note is gone, the truth is that a handwritten note has more effect than ever now because it stands out. So we still use handwritten letters as appropriate.
At the same time, we're relying more and more on facility tours because they can be so absolutely impactful. Another thing about the recycling industry that has not changed is that it is very much under the radar and there's a lot of misinformation out there as to what we do. I still meet policymakers who don't really understand where we are in the whole manufacturing supply chain. Bringing them to a facility and having them actually see operations is always a very effective tool.
MB: What type of advocacy does ISRI do on the global level?
RW: On the global level, we're advocating in other countries on trade issues. We advocate for free and fair trade, we encourage the use of ISRI specifications as a clear set of guidelines as to what legitimate recyclables should be able to enter a country, and we promote environmentally responsible recycling globally.
We also collaborate with our partner associations around the world, CARI being one of the most important, so that we can present a unified voice for recycling globally. This is something we've been aggressively advocating within the associations community, that recycling associations need to come together to leverage our voices and make sure there is a strong voice for the recycling industry globally.
MB: Are there particular issues that ISRI and CARI are working on together at the global level?
RW: Actually, there are a couple. One issue is the proposed amendments to the Basel Convention, which have the potential to restrict and control scrap exports and redefine who can call themselves a recycler.
Even though ISRI and CARI are both actively involved, ISRI relies on CARI on this issue because CARI has developed excellent relationships with the Canadian government. The United States is not a party to the Basel Convention so we often need to rely on the Canadian government to boost understanding of issues that affect our industry and that could affect and the global trade of materials. ISRI's worked very closely therefore with CARI to further support their efforts with the Canadian government on Basel. That's been a very important issue and we're very grateful for CARI's support and collaboration.
MB: How long have ISRI and CARI been working together?
RW: I can say with full confidence that it's been 30 years at least, though I'd imagine it predates that. I've been working with Tracy Shaw, CARI's current president and I worked with Len Shaw, CARI's previous president before that, and it's been a very fruitful relationship for which I'm very grateful.
MB: Do you see any big differences between the U.S. and Canadian recycling industries?
RW: ISRI has members in Canada as well so I do have experience with Canadian recyclers from that perspective, and I'm not aware of any major differences. Certainly, there are selective differences in terms of regulations and we have to be cognizant of that, but I think it's a very similar philosophy. Our industries are more similar than they different, and the U.S. and Canadian are among the closest of all of the recycling industries around the world.
MB: Beyond global advocacy, what other types of work do ISRI and CARI do together domestically?
RW: We have a long history working together on issues that are North American in interest. One issue would be safety.
Collaboration on safety goes back many years. Tracy, and Len before that, and others from CARI often come to ISEC, which are ISRI's Safety and Environmental Council meetings where best practices are discussed and a lot of guidance is provided on safety. We've shared our safety manual and we've talked about other collaborative efforts with regards to safety. We've opened up our Circle of Safety Excellence to ISRI members who are in Canada with the help of CARI.
Metals theft is an issue that is very common between Canada and the U.S. From the beginning of the issue really re-emerging back in the mid-2000s, we collaborated very closely on strategies for addressing metals theft. We worked on finding ways that our industry could be a solution to the problem and we worked together to develop ScrapTheftAlert.com, our online theft reporting system that both ISRI and CARI members rely on, so it's another great example of our collaboration.
NAFTA is another domestic issue ISRI and CARI have worked on together. Tracy and Adina Renee Adler, ISRI's Assistant VP of International Trade, worked very closely with the Mexican Recycling Institute [Institute Nacional de Recicladores, or INARE] to develop a North American recycling coalition to advance issues on behalf of our industry in the renegotiation of NAFTA, and that's been very useful.
MB: You've described numerous benefits of the relationship that ISRI and CARI have shared. Is there anything else you see as of great benefit to all of the members, both at ISRI and CARI?
RW: I really do value CARI very much, for a number of reasons. Not just because of the common issues we have and the close working relationship we share, but also it's important on the international front for there to be a strong North American voice representing the recycling industry, and not just a U.S. voice. We really have to represent the diversity that is present in North America and to band with Tracy has been very helpful. It's strengthened both ISRI and CARI's voices.
Marie Binette is CARI's manager of communications.
This article was originally published in the May/June edition of Recycling Product News, Volume 27, Number 4.
Related Articles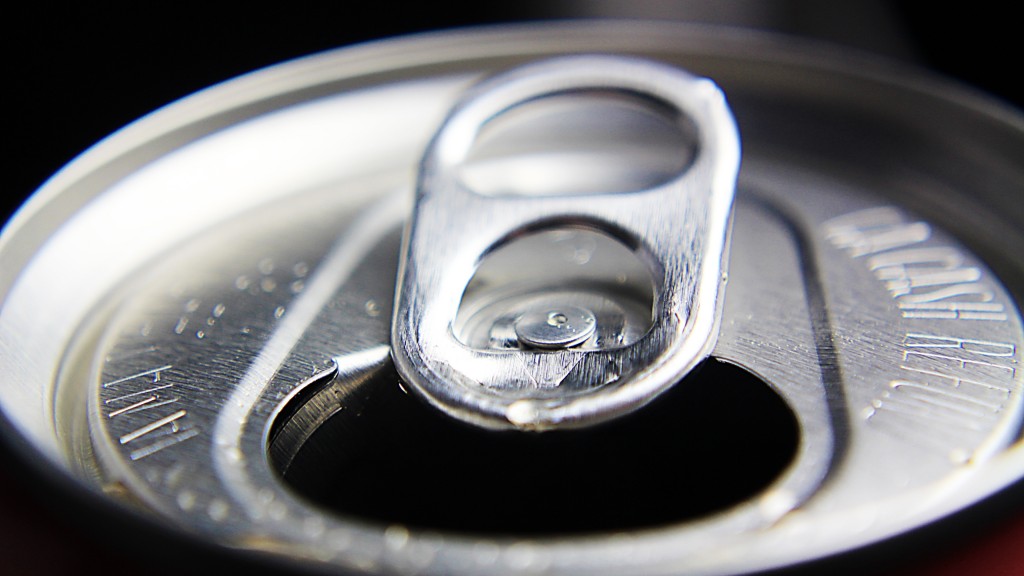 Study finds improving global aluminum can recycling could see large environmental benefits