Newco Metal & Auto Recycling commissions Wendt modular shredder and separation system
New M6090 auto shredder plant and non-ferrous separation system to open new markets for Newfoundland recycler process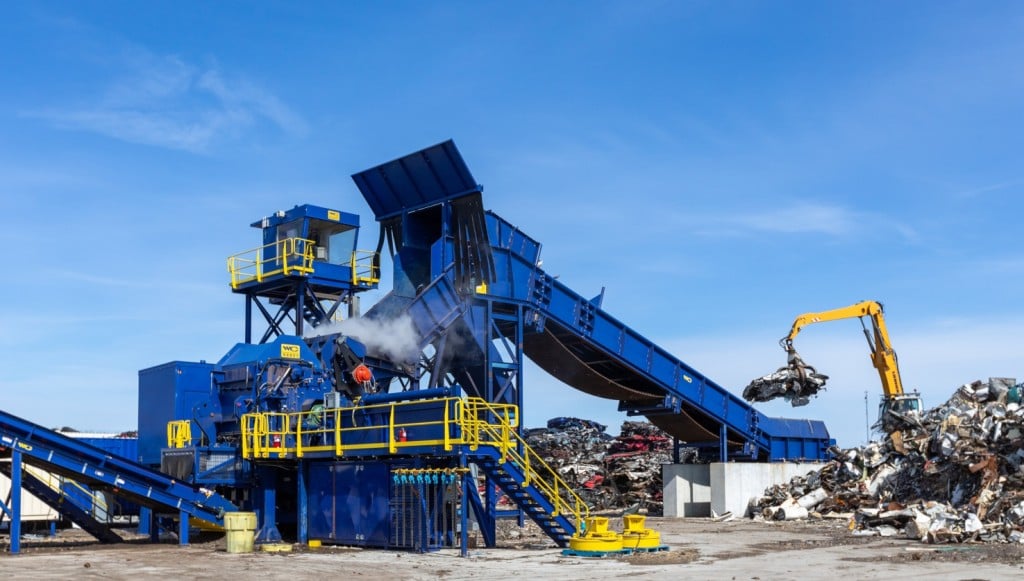 St. John's, Newfoundland-based Newco Metal and Auto Recycling, in April, commissioned an M6090 Modular Automobile Shredder Plant and Non-Ferrous Separation System from WENDT Corporation. The installation represents Newco's first automobile shredder and offers new market opportunities and economic advantages for processing the company's scrap metal.

Newco was originally founded in 1992 and later acquired in 2010 by current owner, Bob Anstey. Over the past 9 years, Anstey has worked to help grow and expand the company by modernizing it with new equipment and technology. Newco has 12 stores throughout Newfoundland and Labrador and serves over 100 municipalities by providing ferrous and non-ferrous metals cleanup services of landfills and industrial sites.
Located on an island, Newco faced transportation obstacles and high freight charges of their product, which initially sparked the company's interest in purchasing a shredder. "I could see the trouble that we were getting into with not having enough transportation to move the product to a market and the inefficient way we were doing it by putting it on trucks and shipping it off," said Anstey. "We couldn't keep going that way because all of our profits were getting eaten up by transportation. If we didn't change the way we did business, we wouldn't survive."
After purchasing a shredder from another manufacturer, Newco initially came to WENDT for a downstream to pair with it. Anstey stated, "The shredder that I previously purchased, we were getting terrible service from, and we decided not to go ahead with it. We decided to buy the full shredding system and full downstream from WENDT because they were giving us great service and answering the questions that I needed answered. WENDT was prepared and willing to spend the time with me to select a shredder and a downstream that best suited my needs."
More from Metals Recycling
But we've been successfully sorting paper on the front end with optical sorters since 2005. Why have we been so successful? Because we know it's not JUST about the optical. We focus on your entire operation, so you make the most of your fiber line. Is your optical sorter living up to its potential? Call us at 203-967-1100 for a free system evaluation.
Traditionally, recyclers across Canada have sent a huge percentage of their recovered scrap metal to Hamilton, Ontario, or Pennsylvania in the U.S., via open-top rail cars and truck trailers. The scrap is then melted down and turned into new steel. This is still the case for much of our scrap steel, but recently the growing trend toward containerization has introduced new opportunities for efficient, cost-effective shipping of both non-ferrous and ferrous materials to overseas markets.