Waste Management joins the 'We Are Still In' coalition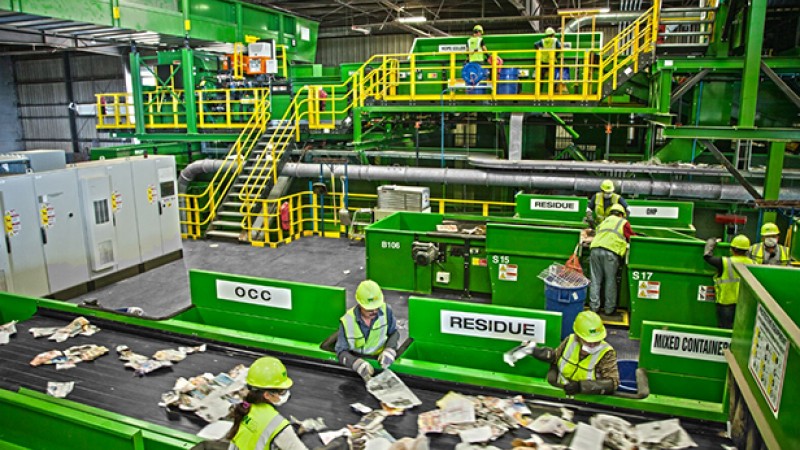 Waste Management has joined with more than 3,780 businesses, investors, governmental agencies, universities and faith groups in committing to climate action in support of the landmark Paris Agreement.
As a signatory of the 'We Are Still In' coalition, Waste Management has pledged to do its part to help offset Greenhouse gas (GHG) emissions and stem the causes of climate change.
"Waste Management's support of 'We Are Still In' aligns with our values and vision for the future," said Jim Fish, president and chief executive officer of Waste Management. "We've set a high bar for ourselves: Over the next 20 years, we intend for our waste solutions and services to result in an overall offset of GHG emissions four times greater than generated by our own operations. The people and planet we serve deserve our best efforts and boldest thinking, so we'll continue to step up, and be a leader for this important initiative."
Initiatives the company is taking to reduce its carbon footprint include:
Producing renewable, low-carbon fuels from waste
Creating near-zero emissions collection fleet by investing in the cleanest natural gas-fueled trucks available
Increasing the use of renewable energy
Expanding the productivity of recycling operations, with an emphasis on increasing the recycling of materials that provide the greatest GHG reduction benefit; and
Providing climate-related sustainability consulting services to customers who want to improve tracking, reduce their carbon footprints, and/or prepare for potential carbon cap-and-trade or carbon tax scenarios.
"Our commitment marries leadership in climate action with economic value for our customers and shareholders, the true definition of a sustainable business model," Fish continued.
Waste Management says they have a long track record of leadership in climate-related disclosure, discipline and innovation, supporting our premise that good environmental practices make good business sense. The CDP (formerly the Climate Disclosure Program), considered the world's most comprehensive rating of companies leading in environmental action, recently named Waste Management to its Climate A list.

Read more about WM's commitment to the environment: WM 2018 Sustainability Report.
More from Industry News
But we've been successfully sorting paper on the front end with optical sorters since 2005. Why have we been so successful? Because we know it's not JUST about the optical. We focus on your entire operation, so you make the most of your fiber line. Is your optical sorter living up to its potential? Call us at 203-967-1100 for a free system evaluation.
Traditionally, recyclers across Canada have sent a huge percentage of their recovered scrap metal to Hamilton, Ontario, or Pennsylvania in the U.S., via open-top rail cars and truck trailers. The scrap is then melted down and turned into new steel. This is still the case for much of our scrap steel, but recently the growing trend toward containerization has introduced new opportunities for efficient, cost-effective shipping of both non-ferrous and ferrous materials to overseas markets.