Versatility and mobility: an in-depth report on impact crushers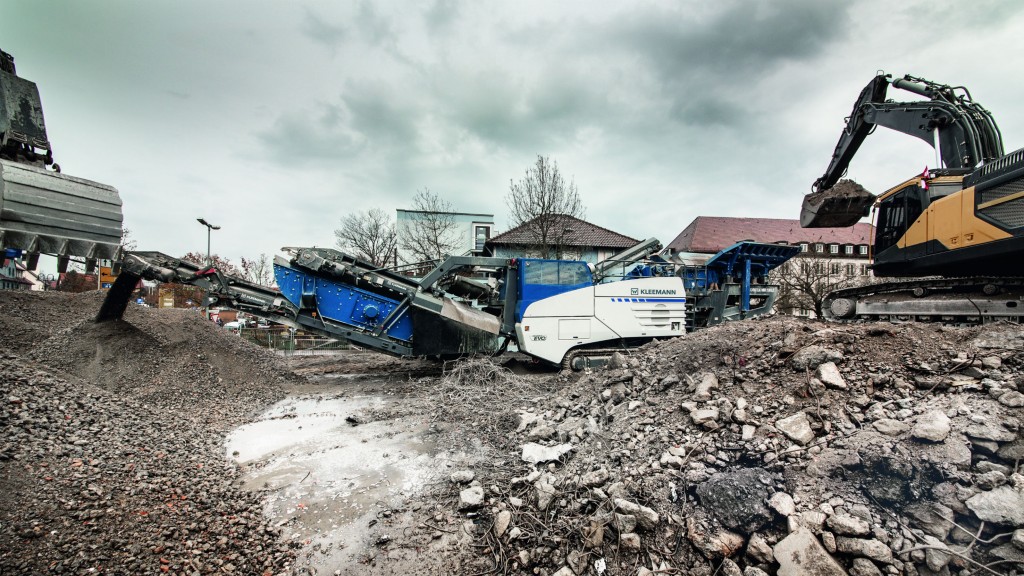 Impact crushers have broad appeal across various sectors and for good reasons. Our panel of experts provides insight as to why this is, plus information on the dynamic market for impact crushers in Canada, their applications and advantages, customization and options, as well as what to consider when buying an impact crusher.
The impact crusher market in Canada has become stronger as a broader range of applications and product choices generate higher demand across all regions, explained Julie Andras, global marketing & communications, McCloskey International. "This popularity has grown its roots for a number of reasons," she said. "The mobility and versatility of a tracked HSI (horizontal shaft impactor) have been a large factor, making them very portable with respect to setup and repositioning. Compared to wheeled units, the new breed of track mobile impactors is compact and can fit many configurations when in circuit with other machines. These machines provide high production and can be taken to a site for a few days, weeks, months, or years depending on the need."

Craig Rutherford, technical sales manager, Wirtgen America, commented: "Statistically speaking, the track-mounted machines account for approximately 60 percent of the Canadian impactor market as a whole, and growing. In recent years, we have seen an increase in demand for track mobility in order to lower the costs associated with plant mobilization, to lessen the amount of set up time required to start manufacturing product, and to increase productivity."

Norbert Dieplinger, international business development manager, SBM Mineral Processing GmbH, pointed out that the regional differences in machine type are usually due to the different natural rock/stone deposits, but it's not just the feed material which drives preference; final products, regulations and requests have to be considered.

Their yearly production of tracked crushers reflects market demand. "We manufacture 80 percent impact, 15 percent jaw crushers and other types, but less than 1 percent are cone crushers. Looking at tracked vs. wheeled, the ratio is 99 percent to 1 percent. In the past couple of years, the trend is clearly towards tracked units and the reasons are manifold, like easier financing, highest utilization, easy transport [and] fast set up at low cost," Dieplinger said.

Applications and advantages
Daryl Todd, president of Frontline Machinery, a Keestrack dealer in Chilliwack, B.C., explained that impact crushers are used by demolition contractors, civil construction, road builders and aggregate producers.
"Impact crushers work particularly well in concrete and asphalt recycling, and are also very effective in a quarry for aggregate," added Paul King, Ontario sales manager for McCloskey International. "The crusher suits the applications as it does not squeeze material to break it, but rather hits it hard as it enters the chamber and throws it against a wall to assist in fracturing it."

King noted that impact crushers are increasingly used for asphalt recycling which is on the rise across the country as government specifications begin to turn to more sustainable methods of maintaining their infrastructure. "Site work was traditionally dotted with jaw crushers and cones, in primary, secondary and even tertiary crushing combinations. Delivering a 3-inch minus end product with little or no reduction ratio was the standard for asphalt recycling. Once impact crushers appeared on the rip rap scene, reduction dropped to 1 inch and more options for end recycled product became available."

"Horizontal Impactors are the most versatile crushing machines as they handle larger reduction ratios than other types of crushers and can handle some smaller uncrushables, such as rebar, reasonably well. They can work as a primary crusher depending on the feed material size or be put in after a jaw or in a circuit with a screener to crush the oversize," Andras added.

The advantages of an impact crusher are better product in terms of shape and gradation curve, and lower TCO (Total Cost of Ownership), which includes purchase price, service and maintenance cost, operating cost, higher utilization and a higher price for the final products, Dieplinger said. "If the calculation is done correctly, there is seldom a way to beat an impact crusher."

He added: "Tracked impactors are used as primary or secondary crushers and portable skid-mounted impactors are usually used in secondary and tertiary crushing applications."

According to McCloskey dealer Craig Kergen of Tyalta Industries Inc., the applications have shifted considerably in Western Canada, particularly over the past five years. "Municipalities and government are taking a new view on the tipping of material into their waste management and recycling facilities. Clean recycled concrete is enjoying lower or waived fees, and new programs are being engaged to educate people on how to avoid contamination prior to dropping off product." The resulting material is now considered of such high quality that engineering specs for gravel used in roadbuilding are changing across jobsites. Recycled material, for example 3-inch minus for road spec, is now on the rise as it allows more flexibility and offers an alternative where prices are rising for aggregate. Looking forward, Kergen believes that rather than the crushing company paying a fee to drop material, the tables will turn and the same companies will be paid for good quality, clean recycled concrete, and a cost will turn to a profit opportunity.
Currently, SBM mobile impact crushers are used in B.C. to crush blasted granite and dolomite; in Alberta and Saskatchewan to crush river gravel, reinforced concrete and asphalt; and in Ontario for recycling applications, among others, Dieplinger said.

King noted that impactors are becoming an integral part of roadbuilding in Ontario, both for infrastructure projects like the Highway 407 construction project, and rehabilitation of roads around the province to remedy them after a particularly heavy frost and use of salt over the past winter.
Advances in design
Advancements are continuously being made in this industry to increase plant efficiency, lower operational costs and lessen maintenance and downtime, noted Rutherford. An example he gave is diesel direct electric-drive, which provides excellent fuel economy in order to lower the cost per ton of product while providing ample power to each plant component.
"The diesel engine drives the electrical generator and the crusher directly from a fluid coupler," explained Rutherford. "These electric drives within the plant require less maintenance and can provide better control and protection when compared to hydraulic drive systems. For example, should a conveyor belt become misaligned, the conveyor drive will sense excess power draw; it will then send a fault [signal to] notify the operator before excessive damage occurs to the belt."

All tracked SBM crushers are diesel over electric or 100 percent electric drive, which provides the cheapest and most flexible way to run a mobile plant compared to any other drive system, Dieplinger said. "If our mobile plant is used in a quarry and they have main power there it can be operated 100 percent electric without running the diesel gen set on the plant."

Todd outlined a number of benefits of hybrid power. These include the ability to power and run multiple machines from a single genset, and when running from the grid there is little maintenance required, which is important as approximately 30 percent of downtime and service costs are associated with engine related issues. In the event of a catastrophic engine failure, a replacement genset can be rented, mitigating additional downtime. Furthermore, electric power can give up to 10 percent higher production in some applications. Zero emission levels can be achieved when running on main electrical grid power. Both crusher and the anti-dust suppression system run while the diesel engine is switched off.

When it comes specifically to hybrid tracked equipment, there is the advantage of being truly mobile and yet still be able to take advantage of the benefits of electrical efficiency and reliability, Todd said. The units also offer a smaller footprint, handy for compact sites.

Noise is another area where improvements have been made. Noise levels of the Keestrack R3e have been reduced by over 30 percent compared to a standard unit by use of what Todd said is a unique electrical hybrid system. "The diesel engine of the R3e can be switched off and the unit can be run with a noise-suppressed generator set or the main electrical grid. The R3e can also be fitted with a noise reduction rubber lining in the loading area of the hopper, so the noise is suppressed when loading the crusher with an excavator or wheel loader. In addition, the extra-large fan for cooling the engine is running at only 1,300 rpm which gives a reduced noise level compared to standard fans, running at 2,000 rpm or more."

Rutherford pointed out that adjustments of the impact crusher's closed-side settings are quickly and easily made on the new Kleemann 'Spective' control panel. "The operator uses the large touch screen control panel, which has become more user friendly and intuitive by design. This results in a more time efficient and safer method as the adjustment no longer requires any tooling or manual labour."

Another improvement is the gap setting adjustment of Kleemann's impact crusher, a new feature called Zero Point Determination. "This allows the operator to account for wear on the rotor blow bars and recalibrate the machine," said Rutherford. "This can be done at any time that the operator chooses from the touch screen control panel by bringing the apron and blow bars into contact with one another to 'zero out'. This process requires no tooling or measurements from the operator and only takes a couple minutes to complete."

Rotor design can also make a difference. "Keestrack's substantially larger and heavier rotor design (on average 40 percent heavier than similar units in its class), allows for high throughput in aggressive primary crushing applications," Todd said.

He added that by using specialized steel in the frame and components, the transport weight of Keestrack's R3 impact crusher has dropped by 11 percent. The frame is a very high tensile steel with a strength of St700. The hopper and unit are made of HB450 and HB500 steel. "There is no other compact mobile impactor on the market today that can meet these criteria with such a large crushing chamber and after screen module," Todd said.
Customization and options
"Impact crushers have also become more versatile, with application specific options and configurations best suited to maximize production," Andras said. "Crushers can be put to work with an independent prescreen, underpan or full belt discharge conveyor, overband magnet, side discharge dirt conveyor, hopper extensions, dust suppression including water pump, spraybars, and conveyor covers, or wireless control of tracking and feeder. In addition to this there are various blowbar (hammer) material types and arrangements. Adding a recirculating screen allows a machine to produce a sized and screened product on its own and the operator only needs to feed new material and remove the processed material."

Track mounted impact crushers are offered in open-circuit or closed-circuit configurations. Rutherford explained that closed loop circuits consist of an onboard final screen with a built-in recirculation conveyor and are often best suited for a client with a limited work area or footprint available. "The onboard final screen is capable of producing high quality product without the need for extra downstream equipment such as screening plants or conveyors. The final screen can easily be removed for added versatility should the client wish to reconfigure their plant as an open circuit."
Rutherford added that the top deck of the independent double deck prescreen can be fitted with either grizzly bars or perforated plate dependent on the size of desired products. The prescreen bottom deck can make a spec product with the use of the side discharge conveyor or have the material bypass the crusher and discharge via the main discharge conveyor.

"There is a variety of blow bar metallurgies to choose from in order to ensure you get the most production available from wear components dependent on the application," explained Rutherford. "Martensitic with ceramic inserts offer a wide range of applications whereas chrome or chrome/ceramic can offer longer life of the wear component in higher abrasive applications with a clean feed free of metal.

"An air knife can be a valuable tool added to a machine when you have debris in your feed material that is required to be removed from the final product such as garbage, plastics and vegetation. This will reduce or eliminate the need to have a workforce on a picking station and can increase throughput of the plant."

Todd pointed out several features available for Keestrack impact crushers. "The Keestrack Neodym overbelt magnet effectively removes metal debris while offering a lighter weight material separation solution compared to others in the market," he said. "For example, the weight of the Neodym magnet on the R6 is approximately 1,200 kg, roughly 400 kg lighter than the conventional ferrite model, thereby significantly lowering the transport weight of the entire machine. The magnetic force is around 300 percent more powerful as well."

Todd added that their windsifter is designed to remove contaminants such as plastic and wood by means of air flow. "The adjustable outlet angle (by means of the remote control) and the variable air flow enable the Keestrack wind-sifter to be set perfectly to the degree of contamination and material type. This can result in a cleaner and more valuable end product."

Keestrack also offers an optional, automated dust suppression system. When the crusher is running, a signal to the anti-dust control system activates the dust suppression cannon. For instance, with the R3, a fine mist water droplet system generates droplets of <50 microns in size and uses around 45 litres of water per minute. The high velocity air fan ensures a perfect throw to enclose the dust particles and cause them to fall.

Keestrack's removable genset/drive unit can be located remotely from the crushing plant and its abrasive environment.
Buying tips
"Operating costs are always a consideration and while there are no complex mechanisms or castings like other types of crushers, the entire inside of the impact chamber is subject to abrasive wear," said Andras. "Liners and blowbars need to be inspected and rotated or replaced to maintain crushing efficiency and prevent the abrasive wear from reaching the main structure. While no machine can be the best at processing every type and size of material, portable tracked horizontal shaft impactors are the closest one can get to this and are extremely versatile.

"Making maximum use of available power from fuel efficient and clean Tier 4 diesel engines, coupled with automated controls, ensure that machines are able to work in the most efficient range and allows maximum fuel efficiency and lowest operating costs per ton," she added.

Rutherford offered a list of questions that a buyer should consider.
• How often do you anticipate moving from location to location? This can sometimes justify a particular model of machine for transport purposes if you relocate often and have smaller jobs to complete or if you will be working from one main location.
• Do you have the necessary infrastructure needed to run a plant on electric line power or will you require the on-board power from the diesel engine?
• How much production is required of a particular product? In many cases a producer may have the need for multiple saleable products. However, there is usually only one or two main products which make up the majority of their demand and profitability. It is important to consider this when configuring a machine so that all of the client's priorities are being met.

Andras added: "No matter what the application, versatility and mobility are key considerations for purchasing an impactor, particularly for on-site crushing, and multiple job sites or quarries. Reduction size will also dictate choice, as with any crusher purchase.

"The continued growth in the impact crusher market will be driven by everything that is important to the customer - high production, high quality and lower operating costs. Impact crushers can deliver all three."