Vecoplan selected by Brightmark Energy for plastics to fuel plant
Prep system to deliver feedstock to spec for production of transportation fuel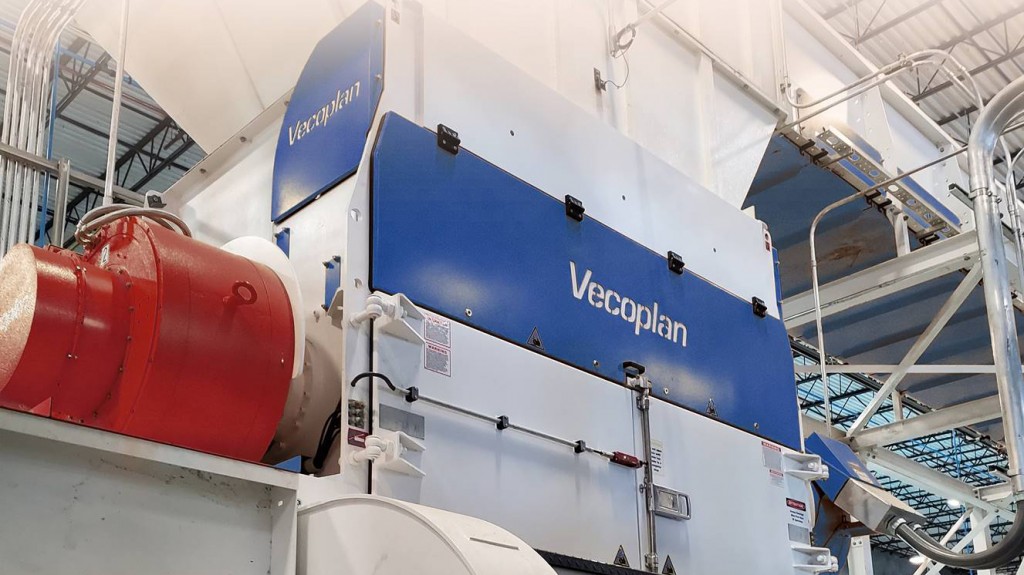 Vecoplan, LLC, the North Carolina-based manufacturer of shredders and waste recycling equipment, has been awarded a contract to design and build the front-end material processing and preparation system for Brightmark Energy's new plastics-to-fuel plant in Ashley, Indiana. Vecoplan's prep system will incorporate a variety of technologies engineered to deliver feedstock that meets specifications vital to the plant's successful production of transportation fuel.
Slated for completion in mid-2020, Brightmark's Ashley facility will produce more than 18 million gallons of ultra-low-sulfur diesel and naphtha blend products and six million gallons of commercial-grade wax each year. Feedstock for Brightmark's Ashley, Indiana plant will include over 100,000 tons of mixed plastic scrap per year. This landfill-diversion material will consist of single-use and other post-consumer plastics, residuals from material recovery facilities, and post commercial and post-industrial plastic waste streams.
Vecoplan Managing Director Bob Gilmore said, "Prior to undergoing the conversion process, Vecoplan integrated mechanical systems technologies will formulate commingled waste to meet the plant's strict feedstock requirements. This includes many steps proven from our past experience in the waste conversion industry."
Highlights of the system include a Vecoplan VAZ 2000 MFTV pre-shredder to achieve a homogenous aggregate size, induction and optical sortation for removal of unacceptable contaminates, and a Vecoplan VEZ 2500T re-shredder for final sizing of the feedstock. Additional system components include material drying, pelletizing, and handling.
Matt Davidson, Vecoplan's Waste Systems Sales Engineer, added, "The system will incorporate Vecoplan's design for receiving, sizing, cleaning and delivery in a controlled and metered fashion."
Jay Schabel, President of Brightmark Energy's plastics division, said, "We entrusted Vecoplan with our first-of-its-kind facility after an extensive review of the material processing technologies available on the market. The Vecoplan proven turn-key solution is the best fit for our operational requirements. The level of experience and support offered by Vecoplan's technical sales group has been world class, and we look forward to a successful installation at our Ashley facility."
A groundbreaking is scheduled for the Ashley, Indiana plant later this month.