New digital platform launched for plastics converting industry in Europe
Monitoring Recyclates for Europe (MORE) to track uptake of recycled polymers into products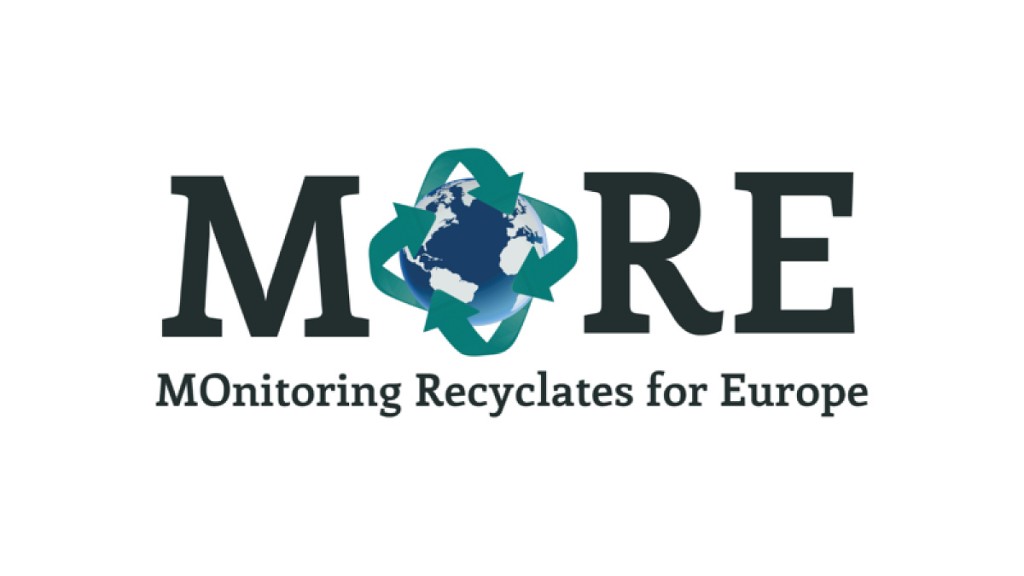 MORE, the single, unified digital platform to monitor the uptake of recycled polymers into products, is available to be used by converters since the 25th of April 2019. This new IT platform was developed by EuPC in cooperation with its members, and in support to the European Commission's EU Plastics Strategy. It's objective is to monitor and register the plastics converting industry's efforts to reach the EU target of 10 million tonnes of recycled polymers used annually between 2025 and 2030.
During February and March 2019, the platform was successfully tested by a selected number of companies in Europe, and after the final tune up and adjustments, it is now available in six EU countries: Germany, France, Spain, Italy, Belgium and the Netherlands, hence covering close to 50% of the recycled polymers used in Europe. Additional EU countries will follow in May and June to cover the entire EU by summer 2019.
Alexandre Dangis, EuPC Managing Director said "After eight months of hard work and convincing the industry of the benefits of this tool, we are delighted to present this new digital platform in our plastics converting community in Europe. Now, our industry has the opportunity to showcase its efforts towards a circular plastics economy and be more transparent on the volumes of recycled polymers they use in converting infrastructures. With this new European platform, we will also be able to monitor the evolution of the recycled polymers' performances in order to use potentially more recycled material in our applications."
A strong participation of companies will be vital for the good functioning and credibility of MORE vis a vis the public and legislators. EuPC will therefore work closely with its members to guarantee a good promotion and distribution of MORE within the plastics converting industry.
National Coordinators have been appointed in several countries, and they will participate in the national monitoring process, with a mandate to provide easier access and ensure better coordination with national plastic converting industries. OEMs, brands, and polymer platforms are encouraged to stimulate registration of these volumes through increased value chain collaboration.
At the beginning, MORE will be available in English, German, Spanish, Italian and French, with the aim to cover most of the official EU languages by the end of 2019.
Together we will make MORE efforts to reach the EU targets towards 2025. For more information, please contact EuPC's appointed European MORE coordinator Marjan Ranogajec via [email protected] or discover MORE at www.moreplatform.eu.
Related Articles
Traditionally, waste management companies have operated using a simple "management of waste" approach to operating a MRF. Throughput targets and continuous operation (minimal downtime) were the main driving forces. The industry has changed however, and the focus moving forward is now on optimizing system performance and reliability, in conjunction with increasing recycling rates and a drive for a "greener" and more sustainable tomorrow.
When considering the addition of, or upgrade to, an "intelligent" MRF, for municipalities or private operators, the main factors should always be the client's (operator) current requirements, and evolving market needs, which include throughput, reliability, output quality, and adaptability. Equally important is a full understanding of what is really expected from any proposed system. Having an engaged and focused mindset for the project with the client from the beginning, will impact and drive the entire design process. This then impacts the overall project result, through to the productive, efficient, ongoing operation of the facility itself.