New Pitbull Grizzly screen an economical option for small- to mid-sized contractors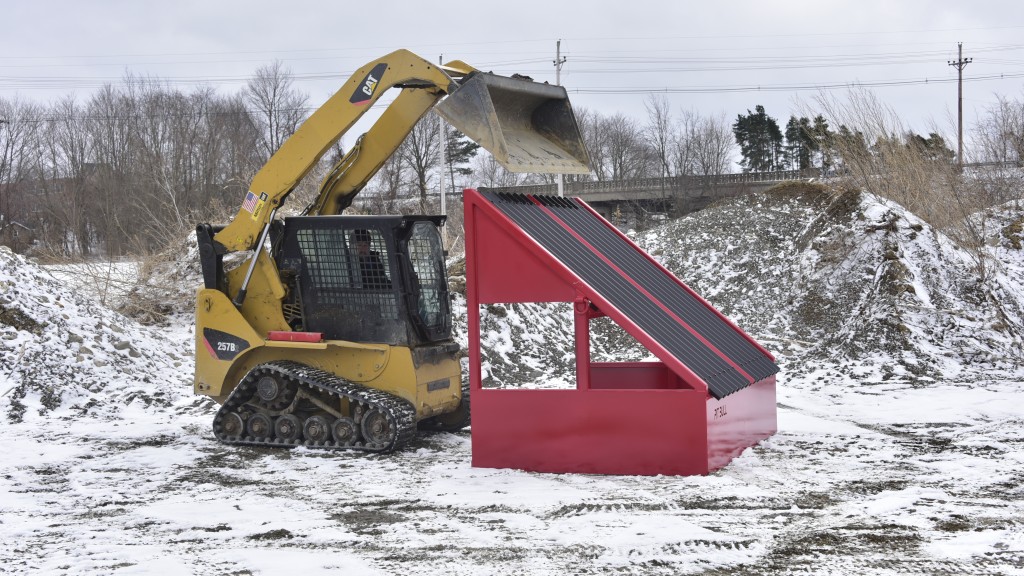 Lake Erie Portable Screeners introduces the heavy-duty Pitbull PB678 Static Grizzly. The compact screen is a smaller version of the popular PB148 for added jobsite versatility and pairs well with the Pitbull 2300 screening plant, making it an economical option for operations looking for a compact solution to sort oversize material on a reduced scale. The PB678 Static Grizzly includes features for easy bar removal or adjustments as well as transportability. It is ideal for a wide range of industries, including aggregates, mining, scrap, excavation, demolition, forestry and landscaping.
"There is no one-size-fits-all when it comes to the jobsite; we try to supply heavy duty products in a variety of sizes to help operators find the perfect fit for their needs," said Stuart Foradora, Lake Erie Portable Screeners factory representative.
"Our revolutionary setup allows customers to swap bars in minutes and lift lugs make transportation a breeze, making the PB678 an efficient solution for landscapers, municipalities, rental agencies and other outfits looking for a compact grizzly."
Lake Erie Portable Screeners installs each of the screen's 18 bars with two sets of bolts and nuts driven completely through the bar and support. Using only two bolts can save hours of time during bar spacing adjustments or replacements when compared with most competitive models that are either welded on or use three or more bolts that are often threaded through a welded frame member. Not only does the additional bolt result in longer removal times, but the bolts will often rust and get stuck, requiring brute force to remove them or break them off.
The grizzly bars are also self-cleaning. Like most grizzly models, the PB678 features square steel tubes. But, unlike competitive bars that are flush with the edge of the grizzly's frame, the Pitbull bars rest on an angle to create a diamond shape and tapered openings. This virtually eliminates material getting stuck between the bars — a common problem for other grizzly units.
Lake Erie constructed the grizzly with standard "D" ring lift lugs for ease of transportation and positioning. Crews simply attach chains to the lugs and lift the screen with a front-end loader, excavator or crane. Most other grizzly models don't include lugs and require crews to find a way to safely secure chains through the screen before it can be lifted. With its compact size, the PB678 easily fits on smaller trailers that pull behind pickups or 1-ton rigs for easy transportation from one jobsite to the next.
Lake Erie Portable Screeners built the grizzly emulating the Pitbull 2300's rugged, tubular frame construction. The nearly 2,500-pound screen includes an expansive 6-by-8-foot deck area and a 7-foot, 2-inch tip height. The bars are each 2 inches wide with 1/4-inch wall thickness and come with a standard spacing of 2-inch minus. Lake Erie offers additional bars if smaller openings are required.
Company info
Related products