New mobile processing system designed to make dealing with EPS waste cost-effective
Watch the VIDEO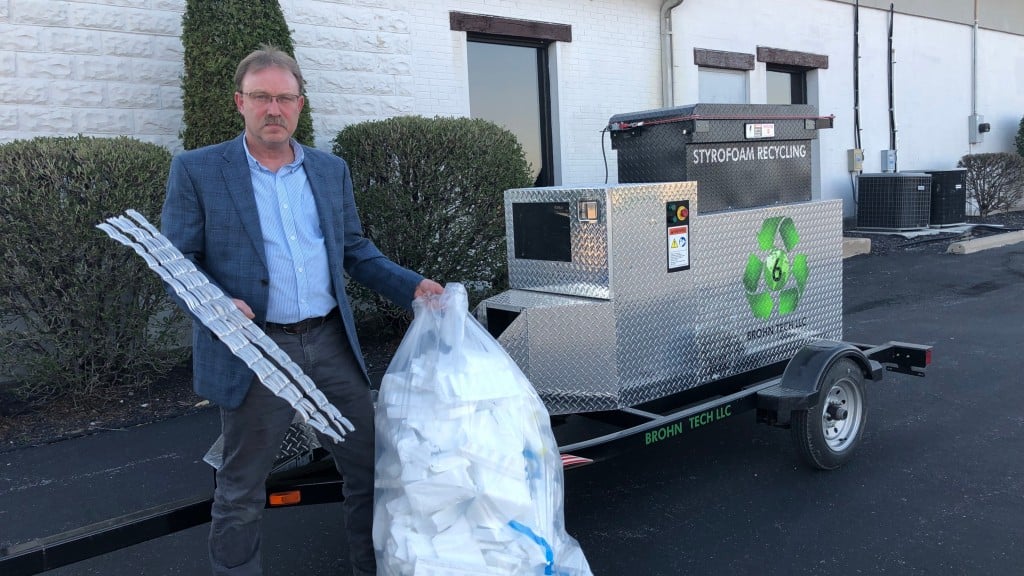 The new Mobile Styro-Constrictor from Brohn Tech LLC, based in Ursa, Illinois, offers complete mobile EPS (expanded polystyrene or "styrofoam") recycling without the need for a costly facility for processing the material. According to Brien Ohnemus of Brohn Tech, the challenge in recycling EPS has always been in making the process cost effective. With the Constrictor, it is not only environmentally responsible but economically feasible.
"We have made styrofoam recycling possible for every community," said Ohnemus. "Low cost design allows for easy collection point pick up with this complete recycling system on wheels. No building, no utilities and no overhead required. This is the future of recycling."
Ohnemus says with the Styro-Constrictor, Styrofoam can be processed on site at any drop off location in a community. Businesses with larger volumes of EPS waste can have material processed at their location, with volume reduction of 90-1.
He adds that material for processing is never transported prior to densifying, which means no hauling of air, and processed material can be stored outside. "Any community can have a complete Styrofoam recycling operation for under $20K, thus eliminating Styrofoam from waste streams and ultimately landfills," says Ohnemus.
Explaining his concept of the most cost-effective approach to utilizing the Constrictor, Ohnemus continues, "Collection points strategically located in locations that are regularly visited by the community, allows for the highest community participation. Large employers, schools (where it helps educate youth to recycle), government facilities and large retailers provide the optimal locations to designate as drop off locations." He says collection centres (carport-like structures) are placed at these kinds of locations and clearly marked to identify them as drop off locations. The operator then establishes a route and pick up frequency needed to travel to the drop off locations.
"At the end of the day the processed EPS material can simply be off-loaded in any available outdoor location, awaiting pickup by a recycled styrofoam buyer."
These machines are available in the U.S. and Canada.
See the video below to see the Mobile Styro-Constrictor from Brohn Tech in action processing styrofoam.
Related Articles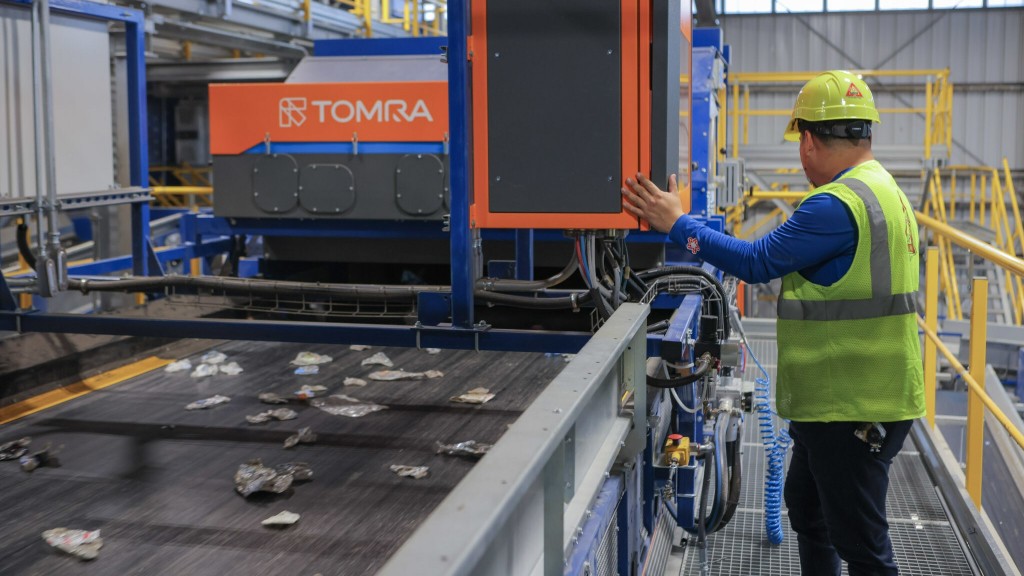 Republic Services' polymer centre can turn plastic bottles into new bottles over six times