​Fire Rover fire elimination solution wins gold at Edison Awards in Industrial Safety category
New York awards celebrate 32 years of innovators and innovation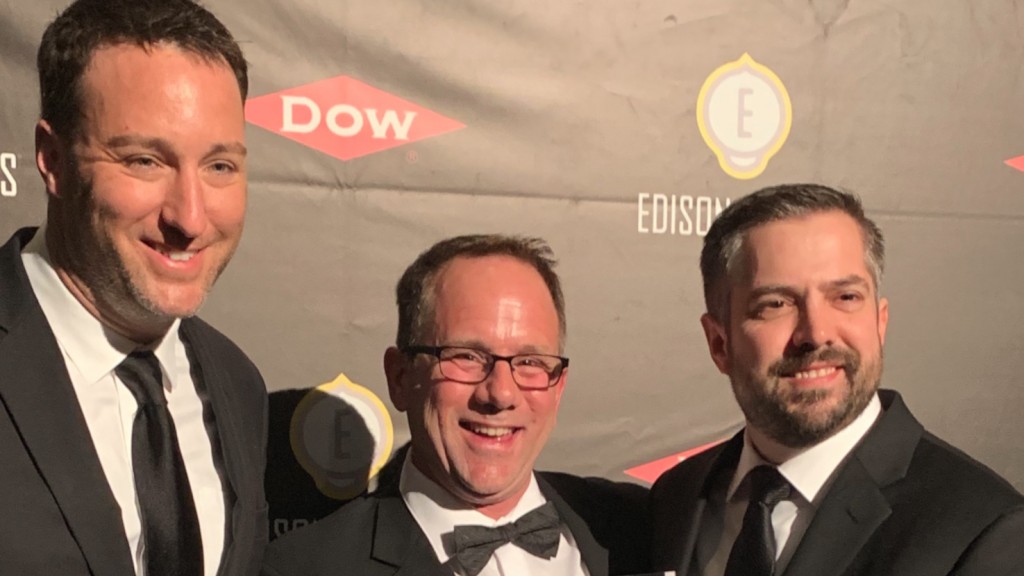 The Edison Awards, celebrating 32 years of honoring the best in innovation and excellence in the development of new products and services, announced today that Fire Rover was voted the top prize at the April 4th event at The Capitale in New York City. The Fire Rover fire elimination solution was awarded the gold medal in the Industrial Safety category. Rounding out the category was IBM and The Raymond Company winning the silver and bronze award respectively.

Being recognized with an Edison Award has become one of the highest accolades a company can receive in the name of innovation and business. The awards are named after Thomas Alva Edison (1847-1931) whose inventions, new product development methods and innovative achievements literally changed the world, garnered him 1,093 U.S. patents, and made him a household name around the world.
"Once again, the winners created innovations that are revolutionizing industries and becoming indispensable. One of the game-changing winners Fire Rover was recognized as a true innovator in Industrial Safety," said Frank Bonafilia, Executive Director of the Edison Awards.
The ballot of nominees for the Edison Awards™ was judged by a panel of more than 3,000 leading business executives including past award winners, academics and leaders in the fields of product development, design, engineering, science and medical.
Established in 2015, Fire Rover was developed to focus on the initial minutes before and after a fire incident can occur ensuring that an incident can be dealt with safely as possible protecting employees, businesses and fire professionals.
Company info
6960 Orchard Lake Road, Suite 303
West Bloomfield, MI
US, 48322

Website:
firerover.com
Phone number:
844-417-6837
Read more
More from Occupational Health & Safety
Single-Ram and II-Ram High-Capacity Balers
At Machinex, we've been designing sorting systems for over 35 years, so we know how essential it is for MRF operators to have a baler they can trust and not worry about its operational reliability. This is why we design and manufacture reliable single-ram and II-ram high-capacity balers to specifically help optimize their operations.
Watch the video of our expert who presents the main features of Machinex balers delivering these important benefits:
Easy & accessible maintenance
Reduced maintenance & bale handling costs
Energy savings
Optimal bale density
For C&D recyclers, waste haulers, demolition contractors and landfills, there is a growing opportunity to profit from rethinking processes. Although every operation is different, by streamlining the front end of the C&D operation processes with purpose-built technologies, recyclers can tap into new end markets, accommodate higher material volumes, stay ahead of regulatory restrictions, increase recovery rates and add commodity revenue, while decreasing labor and other costs.
Download the new eBook to learn about:
Finding opportunities in the alternative to landfilling C&D
How facilities can increase their profits from C&D
Using the right C&D processing technology in the right locations