Shanks Waste Management selects Machinex solution for material separation at UK facility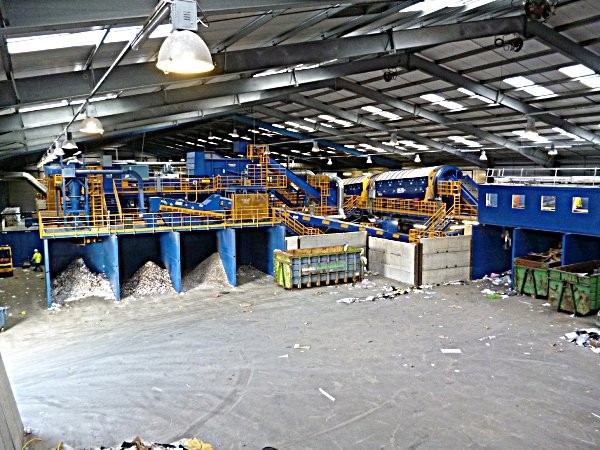 Shanks Waste Management Ltd. has selected Machinex Industries to provide the sorting technologies for residual waste and recyclable material in their new waste treatment facility in South Kirkby, West Yorkshire, England. The Machinex custom made sorting systems are due to be completed in 2015.
The complete facility for Shanks will process up to 230,000 tonnes per year of residual waste from homes in the Wakefield District. For the project, Machinex will design, manufacture and install two state-of-the-art sorting systems including the latest technologies.
The first system is a mixed dry recyclates (MDR) sorting plant that will annually segregate around 36,000 tonnes of plastic, glass, metal containers, paper and cardboard (19 tonnes per hour). A purity rate of 95 percent will be achieved through equipment installed such as Machinex screens, optical sorting and a glass clean up system, an air capture system for plastic film, ferrous magnets and non ferrous eddy-current.
The second system from Machinex will segregate a variety of materials from residual waste at 30 tonnes per hour. The main goal of this system is to obtain a final fraction that meets the standards to produce refuse derived fuel (RDF). The priority is to remove RDF contaminants by maximizing organics recovery and ferrous and non-ferrous metals recovery. The organic fraction will be segregated from other waste by a trommel and then be treated using an autoclave before it is sent to an anaerobic digestion plant. Ferrous, non-ferrous metals, plastic film, paper and plastics will be sorted by a combination of air treatment systems, ballistic separators, optical units, magnets, eddy-currents and other sorting equipment.
The solution proposed by Machinex, which allows for flexibility, remains an important aspect since the plant operator can select the most appropriate recyclates to be recovered according to market values and the desired calorific value of the RDF generated.
Pierre Paré, CEO of Machinex Group, says; 'It is an honour to have been selected and we are more than happy to work with Shanks Waste Management on this innovative waste treatment facility. This is a great opportunity for Machinex, in the UK market, to showcase our custom design capability.'
Commenting on the development Shanks' UK Managing Director Ian Goodfellow said; 'We selected Machinex as we knew they could meet our expectations since having demonstrated their expertise and professionalism in other projects.'