Peterson introduces 1700D horizontal grinder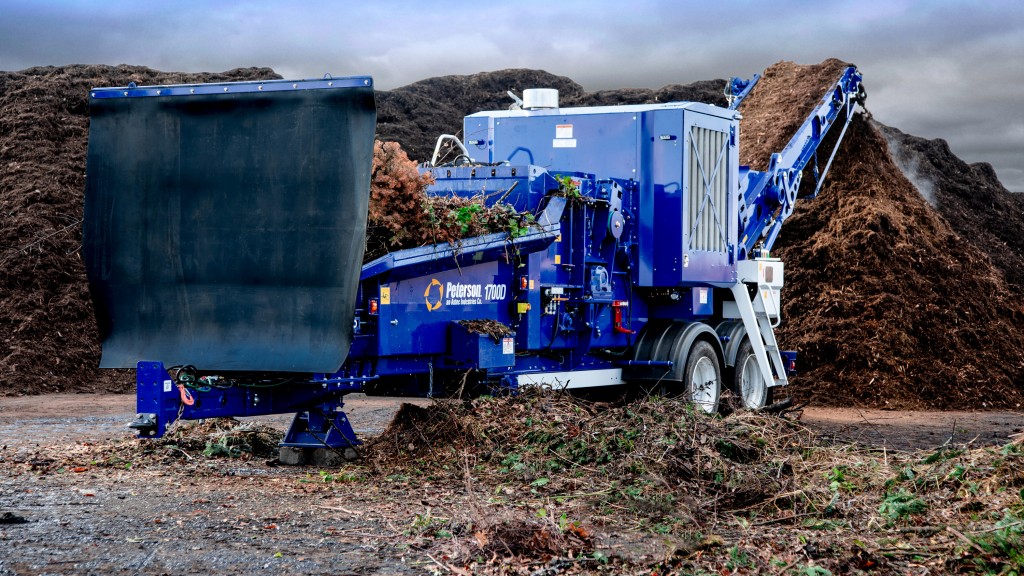 Peterson Pacific Corp., a manufacturer of industry leading wood grinding and chipping machines announced today the introduction of the new Peterson 1700D Horizontal Grinder. "The new-1700D is smaller and lighter than our other grinder's, but still packs impressive performance. The 1700D is ideal for small mulch, compost, or pallet grinding operations, as well as municipalities looking for a smaller machine, but still needing excellent throughput for a grinder of this size" said Jody Volner, President of Peterson Pacific Corp. "We are excited about the capabilities of this remarkable grinder, and have it loaded with the features that Peterson customers have come to expect from our products."
Heavy duty and mobile, the 1700D can readily reduce a wide range of materials. The 1700D's large feed opening, measures 54" x 27" (137 x 69 cm). When boosted by Peterson's high-lift feed roll, the feed opening's maximum lift of 41.5 inches (105 cm) can tackle the largest of feedstock, and allows excellent accessibility to the rotor for maintenance.
The 1700D Horizontal Grinder is equipped with a Caterpillar Tier IV C9.3 455 hp (433 kW) engine, or an optional, export-only C9 Tier III, 350 hp (261 kW) engine. At 41,000 pounds (18,597 kg), it is the lightest of Peterson's grinder series, and is easily transportable.
Peterson's Adaptive Control System, featuring a fully adjustable feed system, is optimized for a wide range of materials. The 1700D control panel features a large display that provides the operator with complete engine and system parameters to simplify set up and efficiently operate the unit. The 1700D also features Peterson's patented Impact Release System, to protect the machine against ungrindable materials, a feature unique to Peterson horizontal grinders.
The 1700D Horizontal Grinder features a quick-change multiple grate system, making it easy to customize grate configurations. Grates are removed through an easy-access door on the side wall. With Peterson's patented up-turn rotor, and heavy-duty bits, and robust anvil, the 1700D has an exceptional wear life and accurate product sizing.
The Peterson 1700D Horizontal Grinder is also Peterson+ enabled- a new remote monitoring solution providing machine owners access to real-time and historical data of their machine's performance and location.
Since 1981, Peterson has specialized in developing delivery and processing equipment that turns low-grade organic materials into high value products. For more information regarding Peterson products, visit www.petersoncorp.com
Related products
Related Articles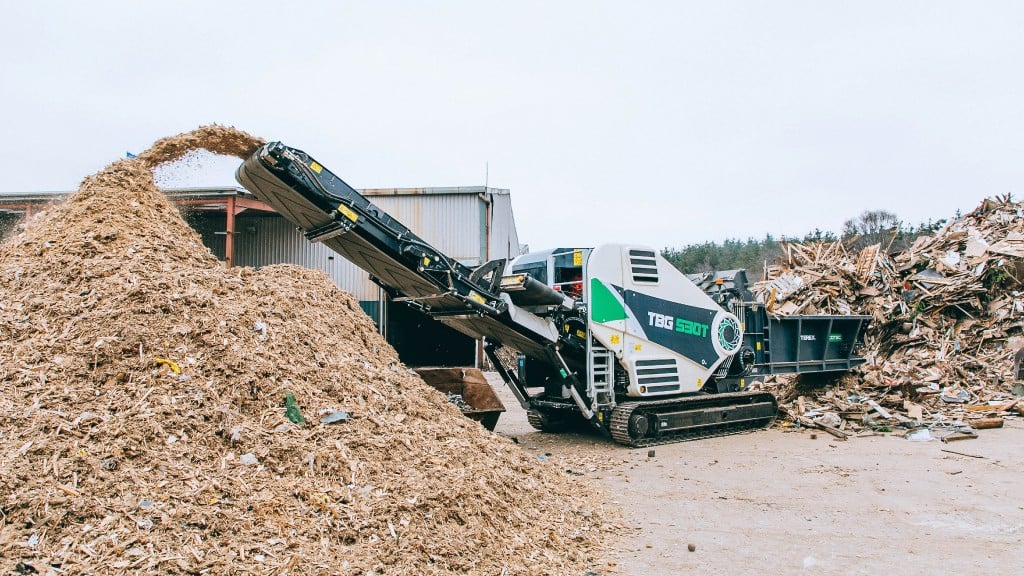 Terex Ecotec's new high-speed shredder ideal for wood processing and green waste shredding