Canada Fibers​ and Enviroplast form strategic partnership to recycle plastic film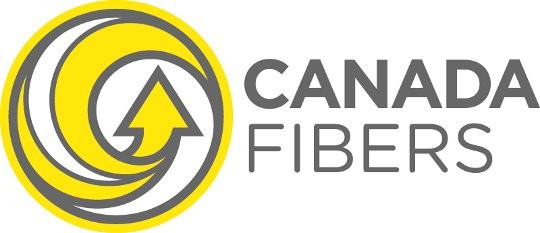 Canada Fibers Ltd. (CFL) and Enviroplast are entering into an exclusive supply agreement to recover and recycle plastic film. According to CFL, the strategic partnership between the two industry leaders is a game changer as the requirement for more Canadian-based plastic recycling solutions has increased following the implementation of China's National Sword policy in 2018 which banned imports of 24 types of waste material, including plastic film.

Anjou, Quebec based Enviroplast produces pure, consistent, low-density polyethylene (LDPE) recycled pellets, which are used as new raw material by plastic film makers. CFL, based in Ontario, is a provider of material recovery and recycling services using advanced technology to uniformly recover high-quality materials. This exclusive agreement will see CFL supply high-quality post-consumer plastic film to Enviroplast's new state-of-the-art facility in Vaughan, Ontario, which is to be commissioned in Q3 2019. CFL says the company is starting to ramp up supply to Enviroplast's Anjou, Quebec facility this month in preparation.
"Between the two Enviroplast facilities, this domestic market revolution allows for the recycling of up to 15,000 metric tonnes annually of plastic film a year following an investment of $25,000,000," said Mathieu Séguin, CEO of Enviroplast. "With CFL being able to provide us a clean and pure stream of plastic film, we are able to produce a high-quality LDPE pellet to meet growing demand for pure, sustainable, recycled raw material."
Mark Badger, Executive Vice President of CFL added that "CFL and Enviroplast's significant investments in leading edge recovery and recycling technology will drive expansion of the domestic market for the recycling of plastic film. CFL's continuous investment in innovative sorting technologies enables recovery of superior quality, clean streams of plastic film that meet the high standards of Enviroplast's LDPE pellet production requirements."
According to CFL, the formation of the Enviroplast and CFL strategic partnership demonstrates a successful collaboration between two major players in the recycling industry whose ongoing investments in technologies have helped drive made-in-Canada recycling solutions amidst international challenges.
Enviroplast was founded in 1991 and is a leader in the processing and supply of recycled polyethylene resin. With a facility in Anjou, Quebec, and the soon to be established Vaughan, Ontario plant, the company specializes in producing resins from recycling plastics, post-industrial film and chunk scraps, serving customers worldwide.