Both good and bad news for OCC and recovered paper exporters to start 2019
Commodity Report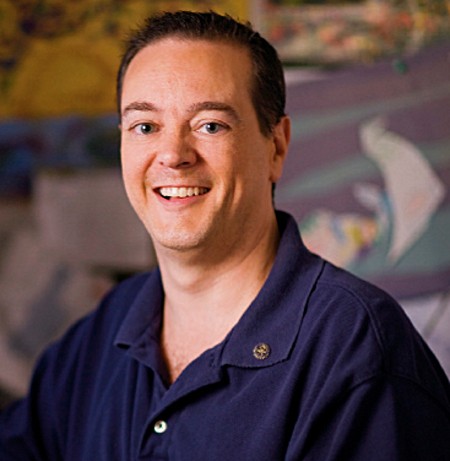 The good news for recovered paper exporters as the calendar flipped to another new year was China's issuance of almost six million short tons worth of import licenses in December. The first batch of permits issued by China's Ministry of the Environment, covering about 5.5 million tons, was more than double the amount of recovered paper allowed by China's first batch a year earlier.
The bad news: it didn't spur any sales, at least through the middle of January. According to one exporter in the Pacific Northwest, "There are licenses, but no activity. Exports, especially for OCC (old corrugated cardboard) are dead."
Meanwhile, coming off a holiday period that included two four-day weekends, OCC demand from North American mills was lackluster at best as 2019 began. Notably, International Paper, one of the largest OCC consumers in the U.S., curtailed its purchases in December, reportedly asking suppliers to divert even contract tonnage to other buyers.
Some traders said trucking bottlenecks resulting from the off-days may have been the only thing preventing prices from falling. Through the first half of January, North American mill buying prices generally held at December levels for OCC and almost all other major grade categories.
The Paper Stock Report's first market price survey of January showed that the national average U.S. mill buying price for OCC sat at $100.83 per ton (FOB seller's dock) down from $112.92 per ton a year earlier, with higher-range pricing reported between $105 and $120, depending on the region. Meanwhile, the lack of export orders in early January sent export prices plummeting.
"OCC, DLK (double-lined kraft) and No. 9 (overissue) news are down $40 per ton since the end of the year," one broker from the U.S. Northeast stated.
Shifting global end markets
According to statistics from the American Forest and Paper Association (domestic mill consumption) and the U.S. Bureau of the Census (exports), the use of U.S.-generated OCC through October 2018 was more than six percent higher than for the same period in 2017 - despite a five percent reduction in OCC exports to China. Domestic consumption was also up about three percent and exports were up by 26 percent.
While traders fretted at the start of 2018 about China's strict new quality standards and the country's threat to eventually phase out recovered paper imports altogether, buyers in a handful of other Asian countries last year stepped in to make up for the diminished China market and then some.
Through 2018, North American suppliers began to differentiate OCC shipments into 'China-bound' and 'non-China' loads. Exports to China consisted primarily of double-sorted OCC that satisfied the country's 0.5 percent contaminant standard and sold at a substantially higher price than non-China-bound material.
Overall, OCC exports to China through October 2018 totalled almost 4.9 million tons, a five percent decline from 5.1 million tons during the first 10 months of 2017.
However, countries including India, Vietnam, Korea, Taiwan, Indonesia and Thailand significantly expanded OCC buying through October 2018, relative to October 2017. For example, India bought 1,640,703 tons YTD as of October, an increase of 89 percent over 2017 numbers, while Taiwan expanded its OCC buying by 212 percent to 488,674 tons.
Beyond OCC - 2018 prices
Similar to OCC, exports of high grades - chemical de-inking grades including office paper and unprinted pulp substitute grades - were higher through October 2018 than during the same period in 2017. Those grades, however, accounted for only about 11 percent of the overall export market, while OCC represented 59 percent. Exports of pulp subs were up by 49 percent, while de-inking grades were 11 percent ahead of their 2017 pace.
In contrast, due to a heavy reduction in shipments to China, exports of mixed paper and groundwood - including old newspaper - were down by around 25 percent.
In the U.S., despite the 11 percent reduction in OCC mill prices from the beginning to the end of 2018, strong pricing for sorted office paper (SOP), white ledger and other de-inking and pulp substitute grades brought the overall national average recovered paper mill buying price up seven percent - from $114.59 per ton at the beginning of the year to $122.77 per ton in December. This average represents the mean price of 16 recovered paper grades tracked by The Paper Stock Report, weighted by volume consumed in the market.
Looking ahead in 2019
Exporters generally anticipate pricing of OCC to turn back upward in February. "I am 99 percent sure that we're going to see a big run-up in the price of No. 12 (double-sorted OCC) to China in February," said one exporter out of Chicago. "I expect to see export prices in the $170s to as high as $200 (per ton) delivered to West Coast ports by the end of February."
That would represent an increase of about $55 per ton out of the San Francisco Bay area, compared to early January.
Barring a major downturn in the U.S. economy, most traders are generally optimistic about a strong year ahead for OCC and other recovered paper grades. During the year, a number of new and converted containerboard machines will start up, spurring increased demand for OCC, and to a lesser degree mixed paper.
"Right now we have a glut of material in the market from holiday packaging and the new capacity isn't coming on just yet," the Chicago broker said. "But when it does, there is going to be a lot of new demand. I'm telling my suppliers to sit on their OCC because export is going to be coming on soon - and increased domestic buying later."
Traders are generally optimistic about strong OCC markets driven by the new containerboard projects that are scheduled to come online, but the optimism is guarded. A downturn in the strong U.S. economy would curtail demand for packaging. And on the supply side of the equation, some traders are echoing the concerns of Wall Street analysts that the new containerboard machines will over-saturate the market, impacting product pricing and the financial health of board mills.
"We are expecting a strong year," concluded another Chicago broker. "But we're prepared in case things go the opposite way."
Ken McEntee is editor and publisher of The Paper Stock Report -www.paperstockreport.com - which covers markets, prices and news in the paper recycling industry.
This article was originally published in the January/February 2019 edition of Recycling Product News, Volume 27, Number 1.