Terex Environmental Equipment launches new site dedicated to chippers and trommels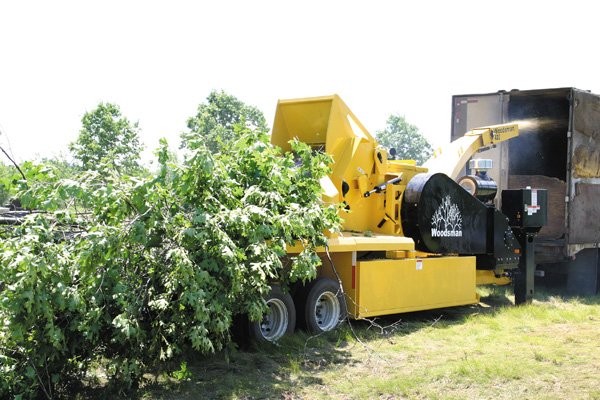 Terex Environmental Equipment (TEE) has launched a dedicated customer-focused and user-friendly website (www.terex.com/environmental-equipment) in conjunction with the recent name change from Terex® Woodsman to Terex® Environmental Equipment (TEE).
TEE is now the single provider of wood processing and environmental equipment within Terex and offers a broad product portfolio, including: arborist hand-fed chippers, biomass chippers and trommels. The company says they will also be looking to expand distribution by leveraging other Terex business segments into the rental markets.
All TEE products will be manufactured at Terex Corporation's Farwell facility with the exception of the trommel line which will be manufactured in Dungannon in Northern Ireland. Technical Support and Parts will also be managed from the Farwell facility. The website provides customers and distributors with fast, efficient and easily accessible information, when and where they need it. The site's design is clean and simple to help users intuitively navigate to the content they want.
Barry DeLau II, General Manager of Terex Environmental Equipment, states: "We identified the need to create a dedicated website for the TEE business line to support our customers and dealers. The new TEE website is designed to meet the needs of prospective and current customers who are looking for Terex environmental equipment and other product information. Within a couple of mouse clicks, customers can find the latest news, events and marketing information they need. With its clean, uncluttered design, this site provides rich and dynamic content focused on providing easy access to our products and services."
www.terex.com/environmental-equipment
Terex Corporation is a diversified global manufacturer of a broad range of equipment that is focused on delivering reliable, customer driven solutions for many applications, including the construction, infrastructure, quarrying, mining, shipping, transportation, refining, energy, utility and manufacturing industries. Terex reports in five business segments: Aerial Work Platforms; Construction, Cranes; Material Handling & Port Solutions, and Materials Processing. Terex offers financial products and services to assist in the acquisition of equipment through Terex Financial Services.