Sutera announces new in-ground textiles collection solution to prevent accidents and death
Unique design prevents unauthorized persons from accessing donated clothing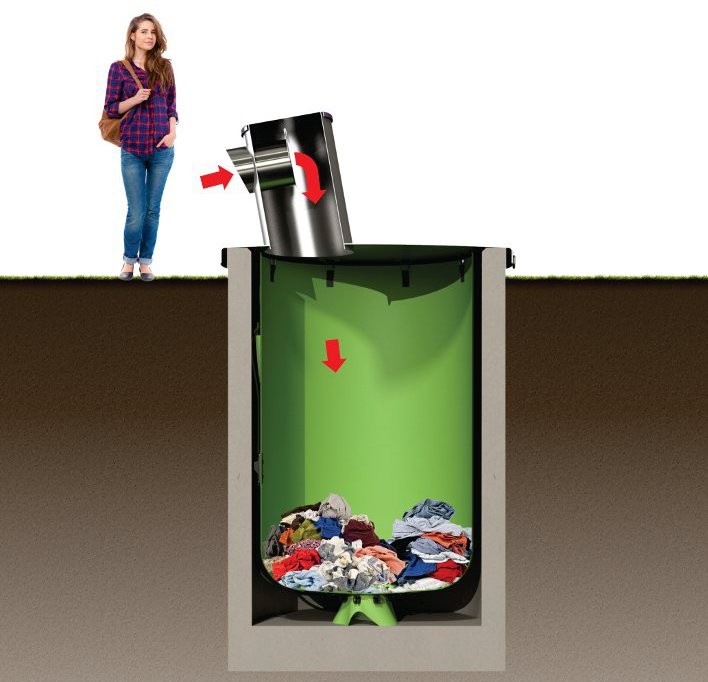 SUTERA Canada Inc. has developed a new textile collection solution designed to prevent accidents and deaths associated with the use of traditional clothing collection bins.

The SUTERA Textile Collection Solution unit is an in-ground container designed with a small access tube to prevent persons from entering the unit to scavenge donated materials. The container has a pre-cast concrete and steel design that is safe, durable and cannot be broken into. The collection unit is easily installed, aesthetically appealing and a cost-effective solution to safely diverting textile materials away from disposal. The design ensures a safe experience for those donating clothing, the host service provider and the general public.
"We were horrified to learn of the unfortunate deaths of persons trying to access materials in clothing collection bins across Canada," said Steven Cseresnyesi, Vice President with SUTERA Canada Inc. "Our Textile Collection Solution unit is a safe alternative to traditional clothing collection bins and we've ramped up production of these units for public, private and non-profit organizations."

Discarded textiles comprise of approximately 11 percent of the overall waste stream. The diversion of textile materials is predominantly through drop off collection bins operated by charitable organizations in communities across Canada.
"It is important that the public is assured that the materials they are donating do not pose a risk for other citizens and are not discarded in regular garbage, ending up in a landfill thereby preventing the reuse of thesematerials," added Cseresnyesi.