Friendly Earth Environmental is keeping plastic car bumpers out of the landfill in Alberta
Recyclers need to more support from automotive shops and the public if they are going to be successful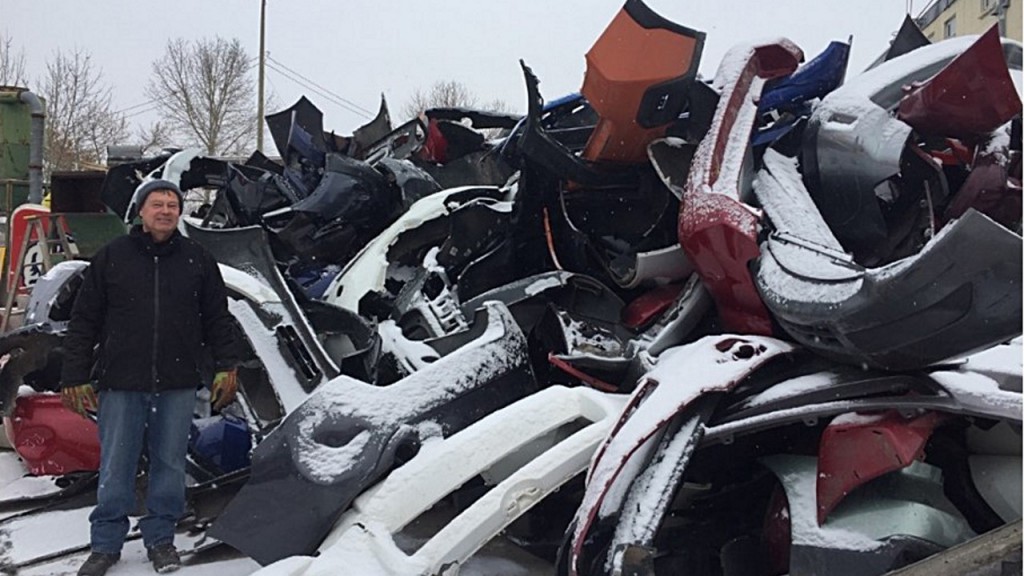 A local Calgary business has been offering plastics recycling to customers across the City for decades. Now, Friendly Earth Environmental is working with autobody shops across the province to recycle plastic car bumpers.

"We want to encourage automotive shops to do the right thing and recycle, otherwise the bumpers are sent to landfill which is a huge waste of energy and resources," remarked Friendly Earth owner Cameron Marriott. "We're working to create more awareness amongst the public and shops that an environmental option exists and I think most people want to do the right thing."

Friendly Earth charges a small fee per bumper, equivalent to a couple cups of coffee, that covers pick up and transportation. This fee is minimal compared to the cost of a vehicle, so the operation faces a challenge: they need to see more support from automotive shops and the public if they are going to be successful.
Johnny Kloeckes owns four Carstar locations in Edmonton and has participated in the program for the past six months. His four stores recycle a total of about 160 bumpers a month. He does not get reimbursed for his expenses to recycle, though he wants to recycle as part of being a responsible business owner.
"We began recycling once we found out someone was actually recycling the bumpers. Plastic bumpers have always been a pain to get removed since most of the bumper rebuilders have gone out of business," shared Johnny. "Our only choice was to put the bumpers in the garbage and with the recent movement on recycling plastic and reducing the use such as the plastic straw movement, we were very happy to see that Friendly Earth is taking the initiative to recycle these bumpers."
Friendly Earth started the bumper recycling early in 2018 when another bumper recycling business in Edmonton had to shut its doors. The challenge was not a shortage of bumpers -- there are plenty of bumpers around -- but recyclers need access to those bumpers along with higher rates of participation from the automotive industry.
"With the current market prices being very low for recycled content, recyclers need to build economies of scale in order to stay in business," shared Tammy Schwass, Executive Director of the Alberta Plastics Recycling Association.
"Companies like Friendly Earth make a big difference in their work to divert plastics from the landfill, create local jobs and contribute to a successful environmental program in the City of Calgary."
Friendly Earth consults with the shops to separate the bumpers from their normal recycling and garbage collection and offers a pick-up service for the bumpers. Those bumpers go back to the yard at Friendly Earth where they are shredded, and the plastic sold for a small amount back into the market to be made into new products.
Shredded plastic bumpers"We see this as a collaborative approach," comments Annette Nielsen, the Operations Manager at Friendly Earth. "We feel that the public can help by putting pressure on their insurance companies and autobody shops to ask for bumper recycling."
Johnny agrees with this collective approach.
"Manufacturers and insurance companies need to take on some responsibility. Today everyone is pointing a finger at each other and the cost and the responsibility lies in the small businesses' lap. It is very easy to work with Friendly Earth. They supply a storage bin and they come pick up on a regular basis. There is a cost, but we see it as doing our part to keep green. I hope others read this and start thinking the same way. Maybe one day we can say we helped make a difference."