Lystek wins multi-year contract with City of Guelph to manage biosolids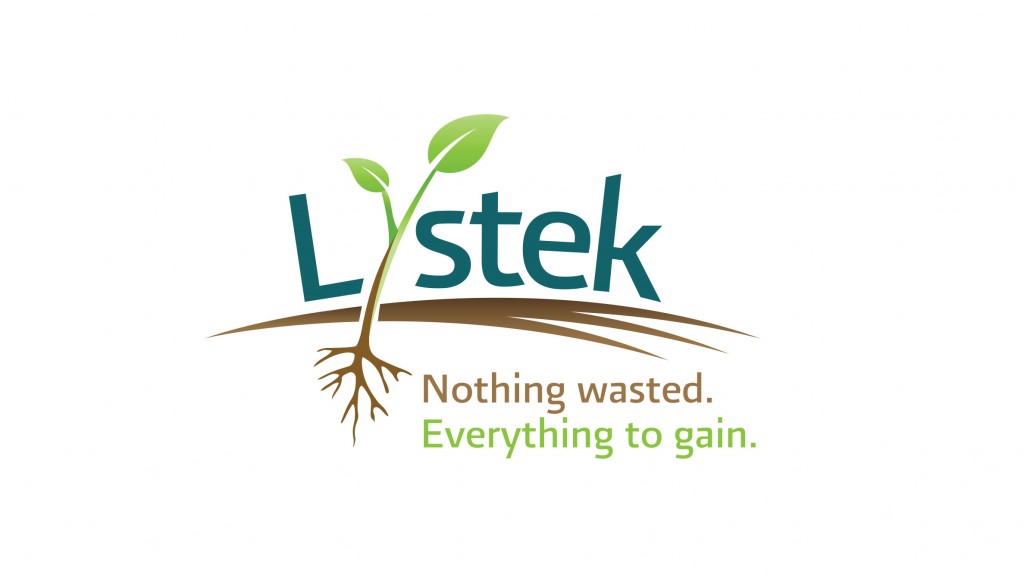 Lystek International has announced that on October 24, 2018, a multi-year (up to ten) contract was formally executed between the Cambridge, Ontario-based provider of advanced biosolids management solutions and its long-term customer, the City of Guelph. This is an especially rewarding agreement due to the fact that the first installation of the low-temperature Lystek Thermal Hydrolysis Process (Lystek THP) was demonstrated and commercialized in partnership with the forward-thinking city a little over ten years ago.
The City's goal with this tender was to procure a qualified company capable of providing reliable, year-round management of their annual biosolids program, including receipt of the material, storage, marketing and distribution of the City's LysteGro biofertilizer product.
The solution also needed to allow the City to increase its annual production of LysteGro with the primary drivers being:
Environmental sustainability
Reliability
Economic viability
Through the tender process, the City sought to align with an organization with proven experience, resources and equipment as well as reliable, year-round, off-site storage capacity and the ability to maximize its production of the Class A quality, Canadian Food Inspection Agency (CFIA) registered, LysteGro product.
"Lystek's response to the tender demonstrated that it is positioned to fulfill all of the City's requirements, including keeping our biosolids out of landfills," says Tim Robertson, division manager of Wastewater Services for the City of Guelph. "The City is looking forward to working with Lystek on this project, due to their understanding of the City's operational cost requirements, its technology, ownership of a licensed Organic Material Recovery Center and its experience with Class A quality, CFIA registered biofertilizer products."
"We are committed to the development and nurturing of mutually beneficial, long term business partnerships that provide real value to our customers," says Kurt Meyer, president of Lystek.
Company info
125 McGovern Drive, Unit #1
Cambridge, ON
CA, N3H 4R7

Website:
lystek.com
Phone number:
226-444-0186
Read more
More from Industry News
Single-Ram and II-Ram High-Capacity Balers
At Machinex, we've been designing sorting systems for over 35 years, so we know how essential it is for MRF operators to have a baler they can trust and not worry about its operational reliability. This is why we design and manufacture reliable single-ram and II-ram high-capacity balers to specifically help optimize their operations.
Watch the video of our expert who presents the main features of Machinex balers delivering these important benefits:
Easy & accessible maintenance
Reduced maintenance & bale handling costs
Energy savings
Optimal bale density
For C&D recyclers, waste haulers, demolition contractors and landfills, there is a growing opportunity to profit from rethinking processes. Although every operation is different, by streamlining the front end of the C&D operation processes with purpose-built technologies, recyclers can tap into new end markets, accommodate higher material volumes, stay ahead of regulatory restrictions, increase recovery rates and add commodity revenue, while decreasing labor and other costs.
Download the new eBook to learn about:
Finding opportunities in the alternative to landfilling C&D
How facilities can increase their profits from C&D
Using the right C&D processing technology in the right locations