​CP Group's Virtual MRF showcased at Latin America's largest waste industry expo
Virtual reality experience offers immersive walk-through of recycling systems at Residuos Expo 2018 in Mexico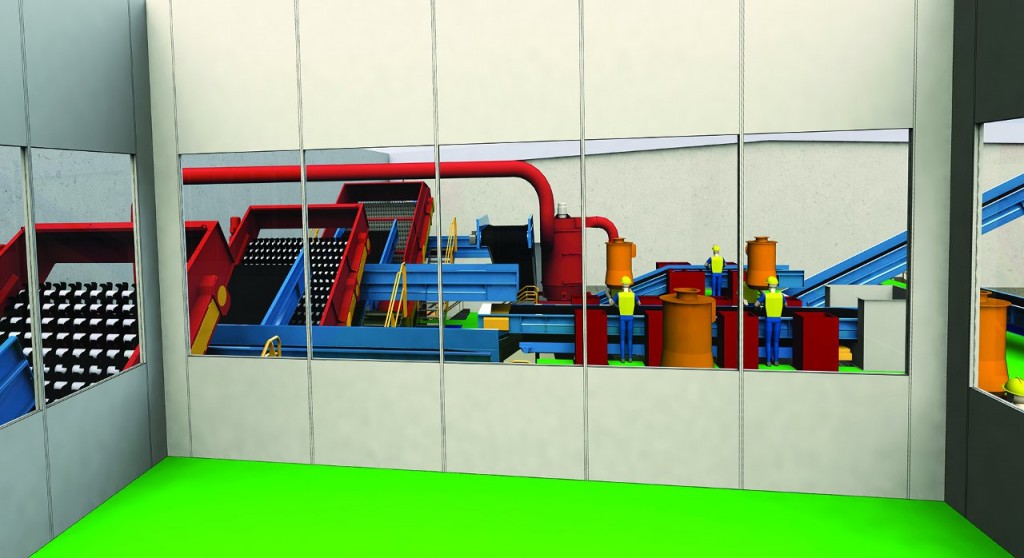 CP Group, the San Diego-based recycling solutions provider and equipment manufacturer, unveiled their Virtual MRF over a year ago. Now for the first time, it will be on display internationally at Residuos Expo 2018 in Guadalajara, Jalisco Mexico.

The Virtual MRF is a virtual reality simulation that uses two hand held controls and a virtual reality headset. The simulation allows users to navigate through a life-size computer-generated model of a material recovery facility (MRF) in real time.
"We are very excited to showcase our VR technology at this monumental show," says Jesus Vargas, Sales Drafting Manager for CP Group. "CP Group was the first to bring VR into the recycling equipment manufacturing industry. Our Virtual MRF system aids our engineers in developing sort systems. It also provides to our customers a very concrete sense of what their facility will look like long before anything is actually built."
Residuos Expo, Latin America's largest waste industry conference, is occurring concurrently with Expo Plasticos, with a combined expected attendance of 18,000 industry professionals. The show runs from November 7-9. Vargas and other members of the CP Group team will be running Virtual MRF demonstrations throughout Residuos Expo at booth #2112.