Leading European cable recyler continues to expand as part of SUEZ-Nexans alliance
​RECYCÂBLES extending nonferrous processing capacity on road to circular economy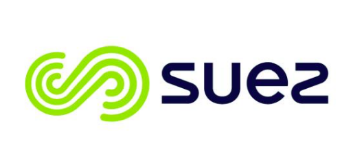 In 10 years, RecyCâbles, formed as a joint venture between SUEZ and Nexans in 2008, has become the European leader for cable recycling and recovery. Every year, about 30,000 tonnes of cables are recovered by SUEZ Nord ecopôle in Noyelles-Godault (France). By 2020, the site aims to reach its maximum annual processing capacity of 36,000 tonnes.

The Noyelles-Godault site can process all cable types, from simple to complex, copper or aluminium, and whatever their origin, electrical or telecoms, from demolition or cable waste. In partnership with Nexans, SUEZ has developed advanced technologies that combine a sequence of sorting, cutting and crushing processes making it possible to recover nearly 30,000 tonnes of cables a year to produce of 99.9% pure copper shot for reuse. The products derived through the cable recovery process (copper and aluminium shot, polymers and so on) are then sent to specialised channels, and especially to Nexans, for the manufacture of new cables.
Kamil Beffa, Executive Vice President Europe for Nexans, says: "Nexans' ten-year alliance with SUEZ through RecyCâbles reflects the Group's commitment to environmental preservation. The Nexans Recycling Services offer is part of this same circular economy approach. By working with committed organizations like SUEZ, and by placing our common expertise at the service of our customers and partners, together we are contributing to building a sustainable future."
"By 2050, some ores may have been depleted. The creation of a recovery chain for cables and non-ferrous metals allows us to secure resources by producing very high quality secondary raw materials from waste. The SUEZ Group is particularly proud of what has been achieved so far and we aim to continue down this path with Nexans to pursue the development of RecyCâbles. The combined expertise of SUEZ and Nexans has already raised the profile of RecyCâble, both in France and internationally," says Philippe Maillard, Executive Vice President of SUEZ France.
Development levers
Nexans has extended its partnership with SUEZ for the recovery of cables for three years, while also incorporating a significant element of consulting. The RecyCâbles employees are now involved with Nexans at the cable design phase in order to optimise their end-of-service-life and to create, from the very beginning, a circular economy philosophy.
At the same time, RecyCâbles is developing its market share in the telecoms sector, particularly through the volume of cabling systems resulting from the dismantling of obsolete call centers.
Since July 2017, SUEZ and Nexans have also set up a compacting activity near the main Noyelles-Godault factory, with the capacity to compact 600 tonnes of cables and non-ferrous metals a month. The aim is to reach 800 tonnes a month by 2019.
Finally, in July 2019, the processing capacity of the site will be extended by 7,000 tonnes a year through the creation of a second crushing line. This will enable RecyCâbles to adapt to new markets and further its development.