GFL Environmental and Waste Industries announce merger
Amalgamated firms to create largest privately owned environmental services company in North America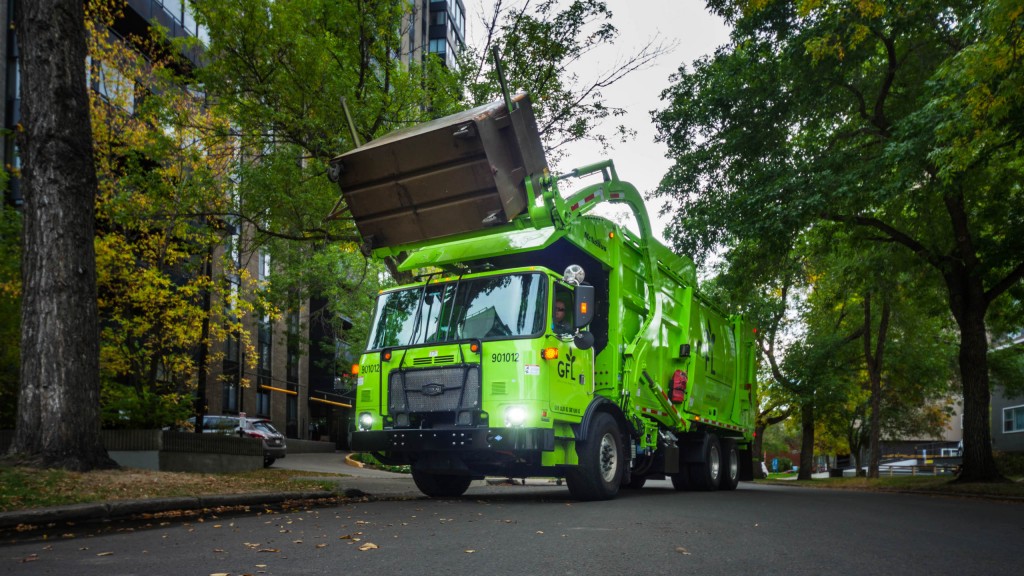 GFL Environmental Inc. ("GFL") based out of Toronto, and Raleigh, North Carolina-based Waste Industries have announced that they have entered into a definitive merger agreement in a transaction that values Waste Industries at a total enterprise value of US$2.825 billion (approximately C$3.65 billion). The transaction, which is expected to close in the fourth quarter of 2018, is subject to customary regulatory approvals.

Following its recapitalization completed in May, 2018 with a consortium led by affiliates of BC Partners ("BC Partners") and including affiliates of Ontario Teachers' Pension Plan ("Ontario Teachers'") and others, GFL is one of the largest environmental services companies in North America.
Since its founding by the Poole family in 1970, Waste Industries has grown to become the premier independent, vertically integrated solid waste management company in the Southeastern United States.
When combined with GFL's existing solid waste operations, GFL and Waste Industries will become the largest privately owned environmental services company in North America with operations in all Canadian provinces except Prince Edward Island and in 10 states in the United States. The combined company will operate 98 collection operations, 59 transfer stations, 29 material recovery facilities, 10 organics facilities and 47 landfills, and will have more than 8,850 employees. Patrick Dovigi will continue to be the President and CEO of the combined company.
"Waste Industries will more than double GFL's current footprint of operations in the United States, adding collection, transfer station, materials recovery and landfill operations in fast growing United States markets (including North Carolina, South Carolina, Georgia, Colorado, Tennessee, Virginia and others), growing our customer base and forming an extended platform from which GFL can continue to execute on our proven organic and acquisition growth strategy", said Patrick Dovigi, the Founder and Chief Executive Officer of GFL. "Waste Industries strongly complements GFL's brand with an over 47 year history of providing excellent customer service to its local communities and has a management team with a proven track record of harnessing technology, processes and systems to drive operating efficiencies. We are excited to welcome the management team and the more than 2,850 employees of Waste Industries to the GFL family."
Ven Poole, Chairman and CEO of Waste Industries said, "The continued evolution of Waste Industries takes another large step forward in this combination with GFL. These companies complement each other in multiple ways and the management teams share a similar culture oriented around exceptional customer service, operational excellence and our commitment to making a difference in the communities we serve. The combination with GFL provides a very bright future for our team, and the Poole family is proud to continue its investment through this combination with North America's true industry leader GFL. I want to personally thank our investors, HPS and EGI for the faith and support they've shown the Waste Industries team this past year, and I wish to assure our customers and communities that the Waste Industries you have come to trust will be here to serve you for years to come."
Certain shareholders, including the founding Poole family, and members of management are contributing committed capital and are expected to become shareholders of GFL in connection with the transaction. Waste Industries' current Chairman and CEO, Ven Poole, will also join GFL's Board of Directors upon closing of the transaction.
Scot French, Partner at HPS Investment Partners, which led the current Waste Industries shareholder group, said "I would like to thank the entire Waste Industries team for being great partners. We have a long history with GFL and we have full confidence in the opportunity for both companies together that lies ahead. We are excited to remain invested in supporting this remarkable growth story."
GFL has also announced that Luke Pelosi has been appointed Chief Financial Officer to replace David Bacon. On the closing of the merger, Greg Yorston will take on the role of Chief Operating Officer for all of GFL's solid waste operations in Canada and the United States. Additionally, Waste industries' current Chairman and CEO Ven Poole will serve as a Senior Vice-President of the combined company following the transaction.
Mr. Pelosi joined GFL in January of 2015 as Executive Vice-President, Corporate Development, added the role of Interim Chief Financial Officer of GFL from February until May of 2017 and since January 2018 has been GFL's Chief Operating Officer. Mr. Yorston has over 30 years of solid waste industry experience and has been instrumental in continuing to drive operational efficiencies since he assumed the role of COO of Waste Industries in 2013.