Axxess controls from EPAX designed to improve the safe use of waste compactors and balers
​Latest safety system designed for multi-user facilities to help meet safety requirements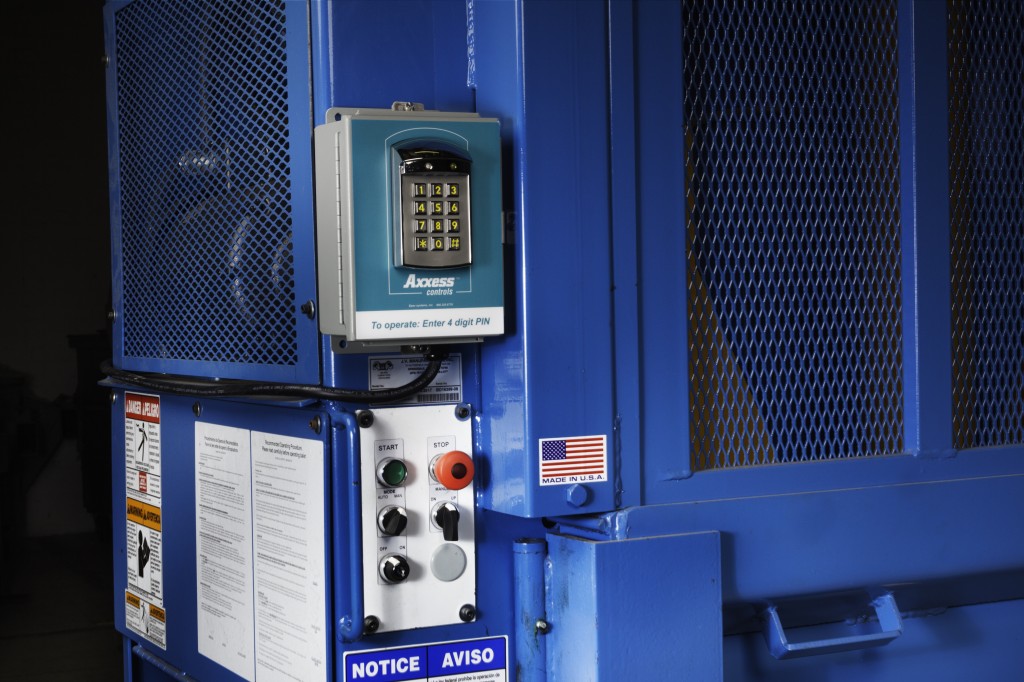 Epax Systems, a specialist in waste management with more than 30 years of experience, recently developed a new method to control industrial compactors and balers called Axxess controls. According to the company, over the last decade, safety and security have become concerns for multi-use property managers who are seeking to meet Occupational Safety and Health Administration's requirements for controlling balers and compactors in their facilities. Since 2017, clients of Epax Systems, inc. have increasingly communicated the need to improve on their traditional key switch systems, which requires employees to use an on/off key switch to control their compactor or cardboard baler.
EPAX' Axxess controls is an electronic key box that eliminates the requirements for the traditional keyed on-and-off switch by offering a keypad that allows users to type a 4 digit code in order to control the equipment.
"The traditional key on-and-off switch that served as the control point for our balers and waste compactors started to become a problem over the years," said Fabricio Martinez, Director of Environmental Services at Kaiser Permanente. "We had many instances when employees were breaking the key, making the compactor unusable, losing their key or leaving it in the compactor and exposing us to liabilities. This was a life safety violation due to the key being left unattended in the machines. The Axxess controls unit installed is simpler and safer for our employees to use - key in the code and you're ready to go."
Epax Systems Chief Operating Officer, Stefan Nielsen says that he noticed many of the people in charge of waste management for their multi-use facilities are not fully aware of the OSHA laws and could be breaking laws without the right control system. "Prior to the last few years, property managers did not diligently pay attention to these OSHA requirements. However, we have been hearing from many clients who are becoming aware and are asking us to create a convenient system for them turn on and off their systems without the use of keys that are easily broken or lost or even worse, left in the equipment for anyone to use. Many retail stores use employees under 18 years of age and they are not allowed under OSHA regulations to operate waste compactors or cardboard balers. Our customers have tested the Axxess controls and have let us know that they are delighted about how it solves these problems."
Axxess controls system allows for multiple users to control the keypad, with an administrator who can add and edit users. The key box is weather resistant, comes equipped with a light for use in the dark and can be installed on new or existing compactors or balers.