​University of Delaware completes life cycle assessment of BioHiTech Digesters for food waste management
Study demonstrates how BioHiTech's aerobic digester technology can significantly reduce the global warming impact of food waste disposal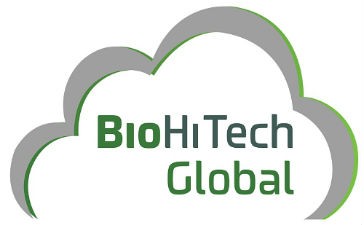 BioHiTech Global, Inc., a technology and services company that provides cost-effective and sustainable waste management solutions, has announced the results of an independent Life Cycle Assessment (LCA) of its aerobic digester solution for food waste conducted by the Department of Civil and Environmental Engineering at the University of Delaware.

The LCA was conducted in accordance with the ISO 14040 standards to enable a gate-to-grave comparative assessment of four possible food waste management systems, including:
1. BioHiTech's food waste digesters, where aerobically digested waste is transported through the sewer line to a waste water treatment plant for further processing
2. Trucking aerobically digested food waste to an anaerobic digester for further treatment and conversion into energy
3. Trucking food waste to a compost facility for further treatment
4. Trucking food waste/trash to a landfill for disposal
The results of the LCA clearly demonstrate that BioHiTech's aerobic digester technology is an environmentally friendly alternative to the other means studied in the assessment. Specifically, "the disposal of food waste using BioHiTech's aerobic digestion system followed by the release of the effluent to the sewer is an environmentally favorable pathway".
BioHiTech's aerobic digestion solution utilizing sewer line transportation produced the most favorable global warming potential (GWP) impact as measured in CO2 equivalents per 1,000 kilograms of food waste. By comparison, trucking aerobically processed waste to an anaerobic digester increased CO2 equivalents by 67% while trucking food waste to a compost facility resulted in double the amount of CO2 equivalents. As expected, trucking unprocessed food waste directly to landfills was the least environmentally friendly alternative, yielding 900% more CO2 equivalents than BioHiTech's solution.
"This analysis conducted by the University of Delaware provides independent validation that our food waste digester technology is an environmentally responsible solution to the organics management issues facing the United States," says Emily Dyson, Director of Research and Development of BioHiTech. "Through our focus on taking a practical approach to organics disposal, we have developed a solution that can be seamlessly integrated into the traditional waste management process to cost-effectively dispose of food waste in an environmentally friendly manner."
Frank E. Celli, Chief Executive Officer, added: "BioHiTech has always championed waste management technology that is both economically viable and environmentally sound. This LCA reinforces our long-held beliefs that aerobic digestion technology compares favorably from an environmental standpoint to other disposal methods. We believe that when you also factor in the ease of implementation, cost of processing, and the valuable supply chain management data we provide, our digesters are the most practical organics solution available on the market today."