​Matthias Erdmannsdoerfer named managing director of Max-AI
Following six years as President of NRT, Erdmannsdoerfer assumes top role with Max-AI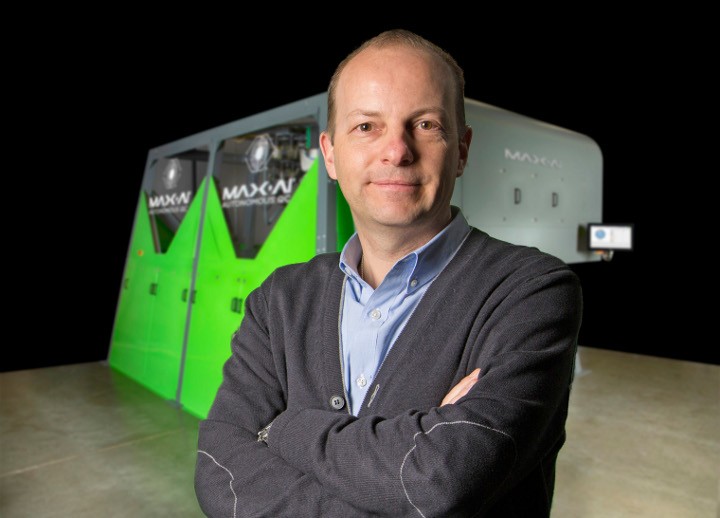 Bulk Handling Systems (BHS) has named Matthias Erdmannsdoerfer Managing Director of Max-AI. Prior to this new role, Erdmannsdoerfer served more than six years as President of National Recovery Technologies (NRT), a leading developer of optical sorting technology and subsidiary of BHS. As Managing Director, Erdmannsdoerfer will be responsible for the Max-AI product line including Sales, Business Development and Product & Application Development.

Max-AI technology employs artificial intelligence (AI) to recognize materials similar to the way a person does. Launched by BHS in 2017, Max-AI technology powers robotic sorters, optical sorters and reporting systems, and will continue to be integrated into new and existing equipment throughout Material Recovery Facilities (MRFs). Since its inception, more than 50 Max-AI AQC (for Autonomous Quality Control) robotic sorters have been sold in quality control (QC) applications of both fiber and containers. Recently, NRT announced the SpydIR with Max-AI, an optical sorter that also uses Max-AI technology to create new sort options and increases overall recovery and purity.
"Max has entirely changed the way we look at processing waste," said Erdmannsdoerfer. "This is one of those technologies that is so disruptive that it will transform our industry the same way NRT's optical sorters did more than 20 years ago. I'm currently building out Max's human team to work with me as we continue to help our customers benefit from all that Max is capable of."
"Matthias has been instrumental to the development of both NRT's technology and its global footprint," said BHS CEO Steve Miller. "The overwhelming success of Max-AI technology demands the resources of a team and dedicated, focused leadership. Matthias' expertise and success working with all of our companies and systems, including with Max from the beginning, will accelerate our deployment of Max."
More from Industry News
But we've been successfully sorting paper on the front end with optical sorters since 2005. Why have we been so successful? Because we know it's not JUST about the optical. We focus on your entire operation, so you make the most of your fiber line. Is your optical sorter living up to its potential? Call us at 203-967-1100 for a free system evaluation.
Traditionally, recyclers across Canada have sent a huge percentage of their recovered scrap metal to Hamilton, Ontario, or Pennsylvania in the U.S., via open-top rail cars and truck trailers. The scrap is then melted down and turned into new steel. This is still the case for much of our scrap steel, but recently the growing trend toward containerization has introduced new opportunities for efficient, cost-effective shipping of both non-ferrous and ferrous materials to overseas markets.