​Recleim Ranks 101st on Inc. Magazine's 2018 list of fastest growing private companies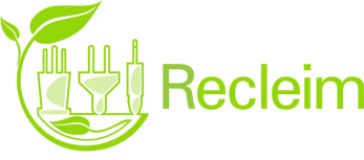 Following another year of tremendous growth, Recleim, an innovative appliance and HVAC recycling company based out of Atlanta, earned its highest spot on Inc. Magazine's 2018 list of America's 500 fastest growing companies. The ranking is the company's second consecutive and represents a remarkable one-year climb from number 456 in 2017 to 101 this year. Recleim's annual revenue grew to $36.1 million, a remarkable 3,621 percent increase over the prior period.
"We are honored to have achieved a second consecutive Inc. 500 ranking," said Recleim CEO Steve Bush. "Our continued progress and success are attributable to our dedicated employees and the clients who care deeply about doing good for their businesses, their communities and the environment."
Last year, Recleim expanded their commitment to community revitalization by opening new de-manufacturing plants in Philadelphia, Pa. and Lima, Ohio which will complement the operations of the company's flagship facility in Graniteville, South Carolina. Collectively, the Pennsylvania and Ohio operations have created more than 100 new jobs, and more employment opportunities are forthcoming in the Dallas area, where Recleim plans to open another plant.
"We're excited to continue working with appliance retailers, manufacturers, utilities and other clients at a time when customers expect these organizations to stand for more than just their financial statements," Bush said. "Our continued growth is testament to our regulatory and logistics expertise that we use to help businesses and organizations dramatically improve the efficiency and effectiveness of their recycling programs."
Recleim, founded in 2012, provides collection, transportation, de-manufacturing and resource recovery services for end-of-life appliances, HVAC units and vending machines for a variety of clients including utilities, retailers and manufacturers. Recleim converts the appliances and other items into commodities such as plastic, aluminum, copper, steel and pelletized foam, which are then sold for reuse. The company also specializes in reducing Greenhouse Gas (GHG) emissions through the capture and destruction of Ozone Depleting Substances (ODS) and High-Global Warming Potential (GWP) gases that are used as refrigerants and as blowing agents contained in the insulation foam lining of some refrigerated units. Recleim currently operates facilities across the Midwest and along the Eastern Seaboard and has advanced de-manufacturing facilities in Graniteville, South Carolina, Philadelphia, Pa. and Lima, Ohio.