​Sault Ste. Marie and GFL celebrate five successful years of split-body cart recycling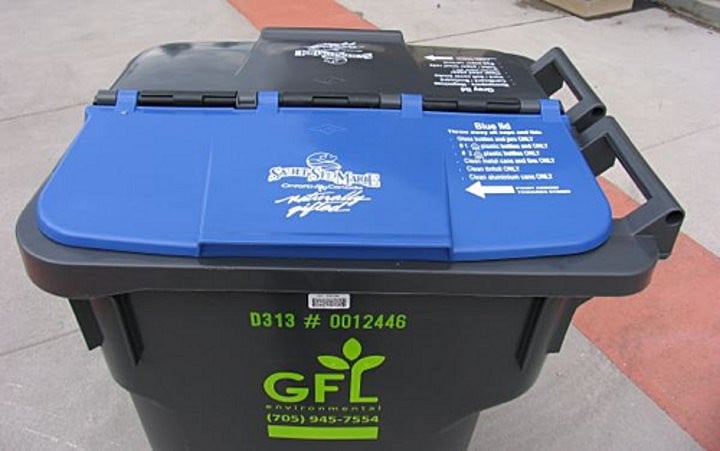 Sault Ste. Marie, Ontario along with its contractor, Green for Life Environmental (GFL) are celebrating five years of successful Blue Box recycling with a split-body recycling collection cart.

According to a recent press release from Ontario's Continuous Improvement Fund (CIF), the rollout of this 28,000 cart program in 2013 now provides real-life data on the effectiveness of large-cart recycling collection in Ontario. While large 95-gallon carts have been used for decades in Ontario to collect recyclables from apartment buildings, Sault Ste. Marie and its collection partner GFL were the first to roll out split-body carts for curbside collection. CIF subsequently supported the rollout of an additional 400 carts in neighbouring Prince Township in 2015.
As with any change, residents and the contractor experienced both the positive benefits and challenges associated with large carts.
The 95-gallon split-body recycling carts were viewed positively for:
A dramatic reduction in windblown litter on collection days;
Ample space for lightweight containers;
Ability to place folded and bundled cardboard beside the cart;
Low contamination levels compared to single stream recycling carts;
Higher diversion rates than other collection methods;
Permanent clear instructions on the lids; and
No need to set out every week if not full.
While the majority of residents approve of carts, negative perceptions included the weight and awkward handling of the cart for some residents, the space required to store the cart, and the difficulty of placing cardboard in the cart.
More recently CIF provided funding support for a waste composition study to assess the collection effectiveness of this maturing program. Study data supported most of the positive perceptions described above. Across the 100-home sample set, the average contamination level was found to be under 13% at the curb. The largest cause of contamination was the presence of unsolicited plastics which represented over half of the total contamination on the container side beyond the #1 and #2 bottles accepted in the local program. Expansion of the local program to include 3-7 plastics would, therefore, bring contamination levels below those of most programs in the province.
Results also indicate that residents generally are sorting correctly into the two compartments with cross contamination representing approximately 1% of the total contamination at the curb. Post collection cross contamination increased to 2.7% suggesting some cross contamination was occurring either while loading the carts or in transit. Contamination in this split cart program was, however, confirmed to be significantly lower than typical single stream cart systems.
Cardboard jammed into carts (otherwise known as "bridging") can be difficult to empty causing frustration for both collection staff and residents. For this reason the Sault Ste. Marie program, like other cart programs, requires that cardboard be bundled or cut up into a boxboard sized pieces. A somewhat surprising result during the audit was that none of the residents from the 100-home sample set had placed folded and bundled cardboard beside the cart on collection day despite comments from residents that they found it difficult for the carts to handle cardboard.
Despite a 59% cart set out rate which is lower than typical for individual blue boxes, Sault Ste. Marie's diversion rate averaged 66% (i.e., 65% and 67% in 2015 and 2016 respectively) as reported in the RPRA datacall. Sault Ste. Marie consistently has the highest diversion rate among its datacall group members of comparable municipalities. These facts suggest that the city and its contractor have been successful in encouraging residents to reduce collection costs by only setting out carts when over half full. Overall collection costs in Sault Ste. Marie are near the average of comparable municipalities.
According to the CIF, after five years experience Sault Ste. Marie and GFL are both satisfied with the move to split-body 95-gallon recycling carts. While this may not be viable solution for every municipality, it has proven to be a very effective alternative collection method that can be applied in both large and small communities.
Company info
132 Commerce Park Dr., Unit K, Ste. 511
Barrie, ON
CA, L4N 0Z7

Website:
thecif.ca
Read more
Related Articles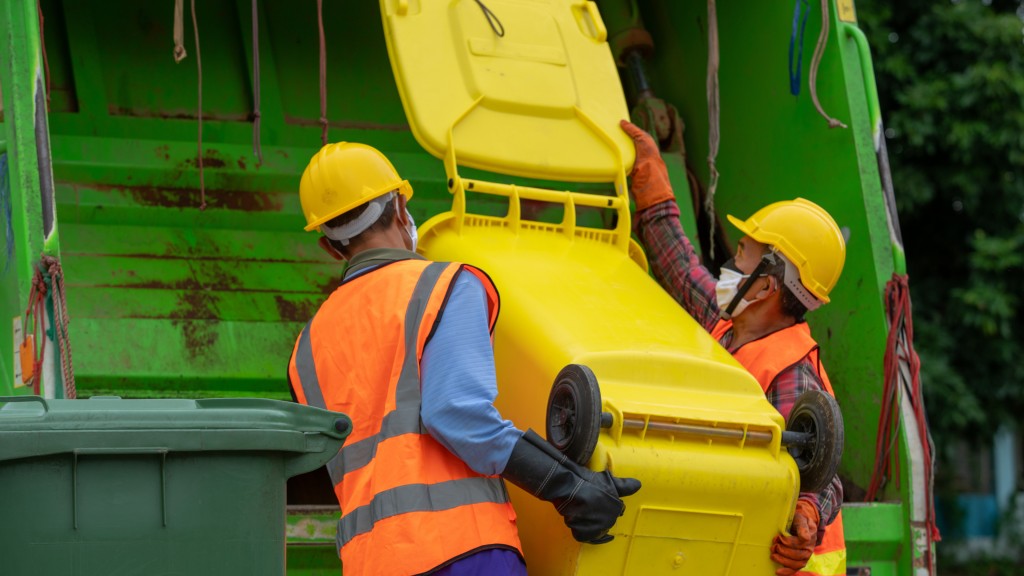 Peninsula Sanitary Service adopts AMCS' AI-driven automation across collection operations