ERA and Hi Tech Recyclers partnership results in recycling of over 700 tons of e-waste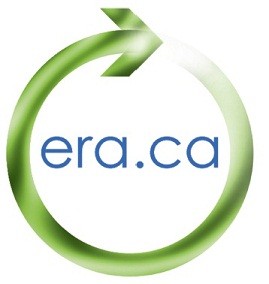 The Electronic Recycling Association (ERA) has been working to reduce unnecessary electronic waste since 2004 throughout Canada. Many of us are unaware of the toxic chemicals that derive from electronic devices. Take a cell phone as an example, it has over 500 components and many contain toxic metals such as mercury, lead, beryllium, and cadmium. Over the past five years the ERA has been working with Hi Tech Recyclers, an Alberta Recycling (ARMA) certified recycler, to recycle e-waste from the province, comprised of unusable TV's, printers and electronics that could not be reused.
"Hi Tech Recyclers has worked with ERA for 5 years now and recycled 700 tons of electronic scrap," said Bob Malin, President of Hi tech Recyclers. "It's been very rewarding working with them knowing they are reconditioning computers and donating to worthy causes! We look forward to working with them for many years to come!"
ERA says they have been working with Hi Tech Recyclers to create a more sustainable environment. According to the association, both parties have one goal and that goal is to ensure that electronic waste is properly taken care of through processes put in place by them directly.

"Working with a recycling company that truly cares about our environment is not only great but it is also satisfying to see that people still care," said Bojan Paduh, Founder of the Electronic Recycling Association. "We are looking forward to working with Hi Tech Recyclers for the foreseen future, building a strong relationship and a better environment. Our aim throughout the next 5 years is to increase the quantity of e-waste we currently divert from landfills, not only in Alberta but Canada wide."
Hi Tech Recyclers are Alberta's newest electronic recyclers. Operating out of Edmonton, Alberta, Hi Tech Recyclers' facility is secured for data protection, with everything received inventoried immediately. Each component is then dismantled, shredded, and shipped to an approved downstream processor. The components are then manufactured into new products to guarantee no electronic recycling ends up in landfill.

Established in 2004, ERA is a non-profit organization directed to reduce the environmental impact of improperly discarded toxic electronic waste by offering accessible services to help corporations and individuals manage their retiring IT assets. Through industry leading pickup, data removal and reporting/certification services, ERA provides a full-circle solution for e-waste management. With reuse being ERA's top priority, every item that is received is examined for any remaining productive life and refurbished for reuse. True end of life items are transferred to accredited Canadian recyclers where a nil landfill contribution can be assured. ERA is committed to supporting local charities and individuals in need through the provision of electronic equipment to charities and individuals alike.