Freddie Mac moves toward green goal with JWC Monster food waste shredder
Corporate campuses that house cafeterias need to deal with large volumes of discarded food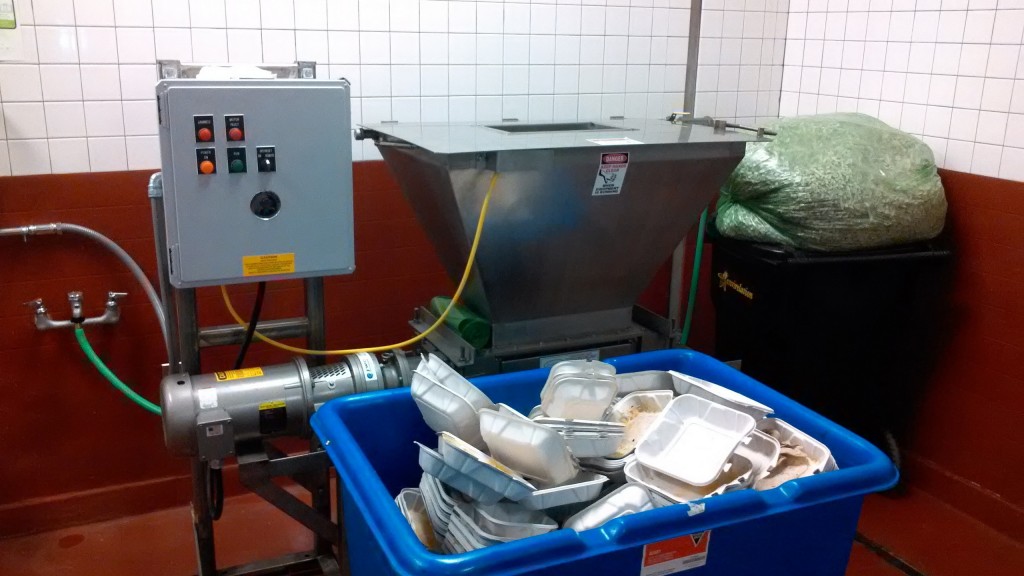 Corporate campuses that house their own cafeterias need to deal with large volumes of discarded food; with that comes the challenge of how to store large volumes of bulky, heavy waste for disposal. Many corporations today are turning to volume reduction strategies using industrial shredders to cut organics to a particle size that can more efficiently be stored on site until it can be picked up.
Freddie Mac, the well-known financial firm, has over 6,000 employees on the company's campus daily. Their goal as a "green campus" was to compost around 145 tons of food annually and keep 900 tons of recycled material out of landfills annually. One of the company's earlier programs was to institute the use of compostable to-go containers and utensils instead of plastics.
The company's manager of corporate food service & amenities, Guido Boers, noticed the high number of guests at the cafeteria dropping off their compostable used to-go containers with the remnants of lunch onto the tray return conveyor. All the debris returned was headed to the landfill instead of being diverted to composting. The bulky containers also took up massive amounts of space in dumpsters, driving up disposal costs. During an audit of Freddie Mac's waste management procedures, it became clear to Boers and his team that something needed to be done to reduce the high volume of compostable to-go containers currently being landfilled.
The JWC Shredding Solution
After recognizing the problem of high-volume waste, Boers and his team at Freddie Mac decided on a new strategy to shred down all the soiled containers to reduce their volume and then compost the organic debris. The challenge was finding the right piece of equipment to reduce the waste volume.
"I was looking for a solution to grind up the compostable containers and I really hit a wall on what to do," said Boers. "I had heard a little bit about JWC Environmental and knew that their grinders had been used in U.S. Navy vessels for food waste - so I figured their equipment had to be heavy-duty and reliable."
Boers reached out to JWC Environmental and was connected with Tom Smith, JWC's National accounts manager. Smith suggested incorporating a JWC Monster Industrial 3-SHRED grinder into their waste reduction efforts to reduce the total volume.
"Tom requested that we send sample containers and JWC could perform a grind test," said Boers. "JWC ran the test at their facility and sent us a video of the results. The results were great."
Once the grinder was put in place the Freddie Mac food services group quickly saw the benefit. The 3-SHRED grinder was able to quickly reduce to-go containers to less than half the original volume. Boers now expects the kitchen to divert over 3,000 65-gallon bags of compostable materials annually from the solid waste stream.
Thanks to their 3-SHRED food waste grinder, the food service program at Freddie Mac's corporate campus is now running efficiently and has become "greener" and more productive. They met their goal of composting 145 tons of food and have kept 900 tons of recycled material out of landfills in the space of one year.
This article was submitted on behalf of JWC Environmental.
This article was originally published in the July/August 2018 edition of Recycling Product News, Volume 26, Number 5.