Sicon introduces HMS Cleaning for heavy melt scrap to North American markets; EcoShred compact provides two-in one shredding
​Heavy-Melt-Scrap HMS-Cleaning designed to provide best meltshop efficiency; EcoShred Compact provides pre-shredder and main shredder in one machine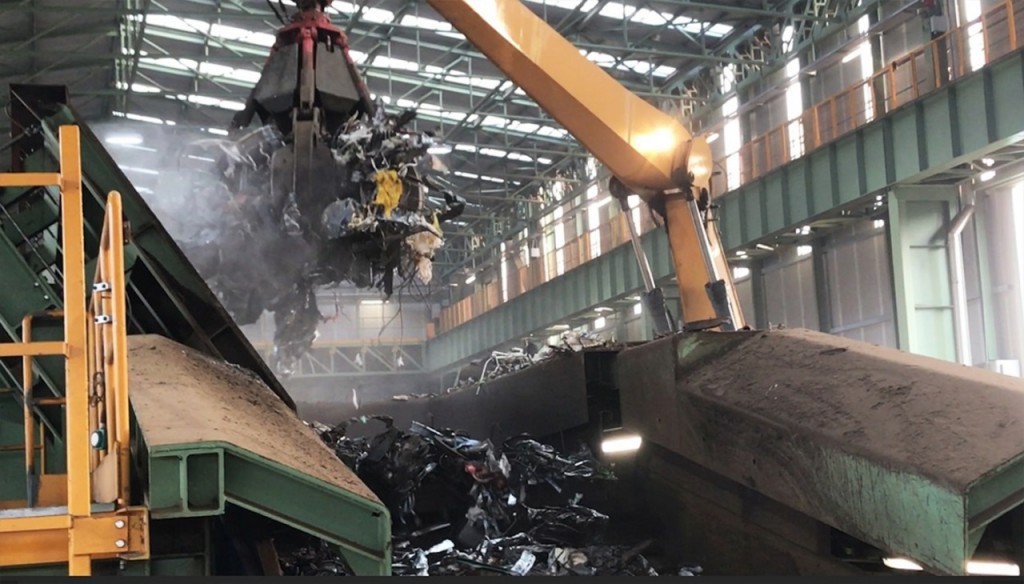 Scrap metal is the most important resource of the electric-arc-furnace (EAF) steel production process. More than 70% of total cost in EAF-steel production can be directly accounted to scrap purchases. Addi-tionally taking into account costs of electricity, consumption rate of electrodes and refractories, all strongly influenced by scrap quality, the importance of scrap becomes ever more evident.

Despite being aware of quality scrap significance; many steel producers suffer from unsatisfying low liquid yields of their melt shops. As a result, liquid yields in the range of 86-90% are very common. If the scrap used in steel production was pure ferrous material, these rates would be significantly higher. In reality, however, scrap quality, especially quality of sheared scrap, varies by current market situation, origin and size-reduction treatment. Scrap quality is reduced by impurities such as waste content, rocks and non-ferrous metals. To ensure scrap quality in the long-term we provide field-tested and proven mechanical cleaning of HMS and sheared scrap at the steel plant.
Currently available solutions are not suited to meet the requirements of steel producers in terms of throughput capacities, performance consistency as well as separation of magnetic impurities. Even the replacement of such installed systems is highly profitable and is characterized by a short pay-back-period.

With the new SICON HMS-Cleaning System, currently in operation in Europe, and available in North America, Germany-based SICON says the company has developed a solution exactly tailored for steel producers: throughput of more than 200 tons per hour without efficiency loss.
The system has undergone 2 years of field operation and exceeded all expectations. According to SICON, cleaning effects of the system are significantly better due to a combination of a specially designed HMS-cleaning screen and a permanent magnetic drum, the SICON MagSpin. The MagSpin outperforms any electromagnetic drum and eliminates problems related to electromagnets such as reduced performance over the length of operation time. As a result the HMS Cleaning System can easily be operated in a multiple-shift operation without fluctuations in the final scrap quality.

The SICON HMS cleaning system is available in different throughput sizes in the range of 50 to 300 tons per hour. Each system is individually customized to fit specific customer requirements and operation environment. On average, a 5-8% Liquid Yield improvement can be achieved thru the installation of the SICON System. Further, the reduction in operating costs as previously described (electrodes, refractories, electricity) in combination with the increase liquid yield results in payback periods less than 10 months for the system. Additionally, it is possible to further separate the non-ferrous metals and unlock an additional revenue stream. The SICON Team actively provides support thru each step of the project and offers a wide range of cutting edge technology for the separation and recovery of the separated non-ferrous metals and residue.
The EcoShred Compact is also part of SICON's latest generation of machines, providing a pre-shredder and main shredder in one machine. This machine is available in North America and relies on state-of-the-art shredder technology integrated in a modular and economically viable system. The EcoShred Compact is equipped with an integrated pre-shredder, which is implemented as a twin-shaft shredder system with flipper.
According to Sicon, the combination of pre-shredder and main shredder entails significant advantages:
-Scrap is prepared and homogenized for further compaction in the shredder
-The risk of explosions is decreased significantly
-Unshreddables do not enter the shredder, which results in an improved operational reliability
-Prevention of any peak loads in the main shredder (uniform power consumption)
-Bales can also be processed with a driving power of 1,000 kW
With a system based on finely tuned components, SICON's EcoShred Compact focuses on better performance and energy efficiency. With a pre-shredder and shredder combined in one system, it results in a significant reduction of the specific energy consumption per ton of shredded scrap, according to SICON.
The unit's finely tuned shredding stages lead to a fully automatic operation, which means the system can be monitored by a single crane operator, and it is no longer necessary to install a separate operation container. The entire concept is designed with extraordinary ease of operation and maintenance in mind. In addition to that, the EcoShred Compact offers many features that make working on and with the shredder more economic and safe than with all other machines available nowadays on the market.
SICON is a multi-national equipment engineer and plant building company headquartered in Hilchenbach, Germany. The company focusses on providing cutting-edge technology and solutions to optimize scrap utilization in the EAF-steel production. For more than 20 years SICON has been actively developing and realizing innovative projects in the scrap processing and its affiliated industries.

Company info
Related products