TOMRA to spotlight X-TRACT and LIBS technologies at Aluminium 2018 Exhibition
Sensor-based sorting technologies can help increase the worldwide supply of aluminum while enhancing sustainability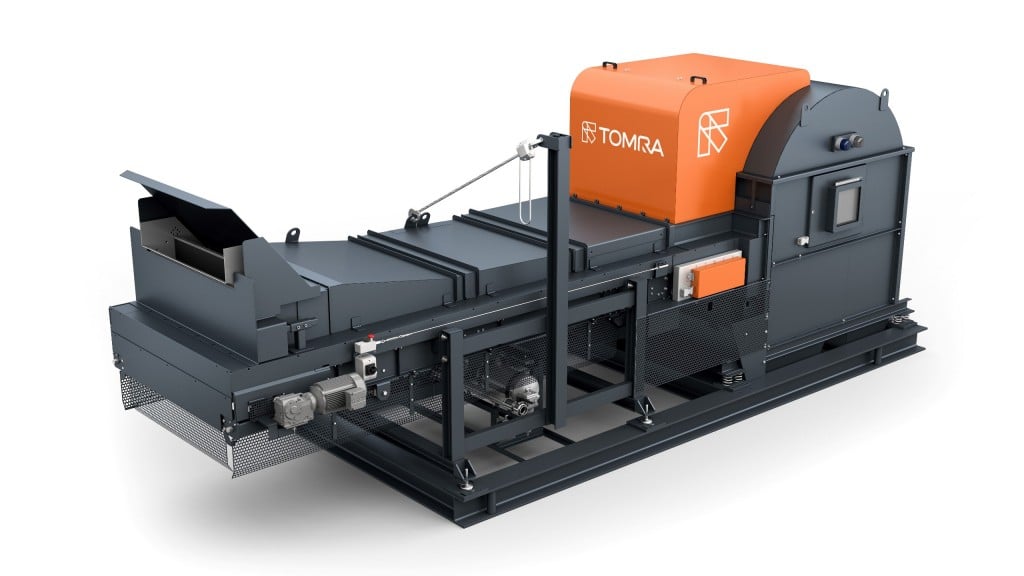 TOMRA Sorting Recycling will showcase its sensor-based sorting technologies at Aluminium 2018, the world trade fair and conference, at Messe Düsseldorf, Germany, from October 9-11, 2018. TOMRA's exhibition stand will spotlight the company's X-TRACT machine (shown above), which separates valuable materials from metal waste, and its state-of-the-art LIBS technology, which accurately sorts and separates different aluminum wrought alloys.

Aluminium 2018 is expected to attract more than 27,000 visitors from 100 countries and will share latest insights into everything from aluminum production to processing, finished goods and recycling. TOMRA can be found on Hall 11, stand no. 11|54. The company's technical experts will be available during all three days of the event to answer visitors' questions.
TOMRA's participation at Aluminium 2018 highlights how the company provides technical solutions to two of the industry's biggest challenges: with global production of aluminum pushed to an all-time high because of the increasing need for light metals for energy transition and transportation, recycling can help meet demand for the material; and with intensifying pressures for sustainability, recycling improves resource conservation.
Frank van de Winkel, TOMRA Sorting Business Development Manager Metals, said: "High levels of aluminum production plus the high accuracy of modern alloy-sorting techniques make it more and more worthwhile to unlock the value from secondary materials that would otherwise be lost. What's more, re-using scrap metal is an environmentally friendly practice which demonstrates the industry's commitment to sustainability. For these reasons we're looking forward to discussing our technologies at Aluminium 2018 with recyclers, smelters and remelters."
TOMRA's X-TRACT separates heavy metals from aluminum alloys with such high precision - regardless of the materials' size, moisture, or surface pollution level - that it achieves aluminum purities of 98-99%, even from a varied mix and with small grain sizes. This technology employs an electric X-ray tube so that broad-band radiation can penetrate the material to provide spectral absorption information. This data is then measured with a highly sensitive X-ray camera to identify the atomic density of the material, regardless of its thickness. Material is sorted into high- and low-density fractions with TOMRA's DUOLINE® sensor technology using two independent sensor lines with different spectral sensitivities.
TOMRA's LIBS-based sensor sorting technology extends the options for the use of scrap- and secondary-aluminum. By employing a dynamic laser which can monitor the entire width of the belt, this has the unique advantage of eliminating the complex and costly need to separate materials into single lanes. This enables the sorting and separation of different aluminum wrought alloys with unprecedentedly high levels of efficiency, achieving sorting accuracies of 99% purity (or greater) with high throughputs of three to seven tons per hour.
Aluminium 2018 will also be an opportunity for recyclers, smelters and remelters to learn how TOMRA customizes technical solutions to fit customer requirements. The combination of state-of-the-art technologies and personalized technical support explains why TOMRA has become one of the leading suppliers of sorting units in North America, Europe and Asia. Over 60 TOMRA units have been sold worldwide for the separation of different scrap sources, such as taint tabor from (old) sheet scrap, extrusion profile scrap, used beverage-can scrap, and production scrap and new scrap from manufacturing waste.
Company info
Related products