Winkle Industries expands parts and support capabilities in Alliance Ohio; appoints Southeast sales manager
New 50,000 sq. ft. facility to increase capacity for aftermarket renewal parts while allowing greater efficiency in manufacturing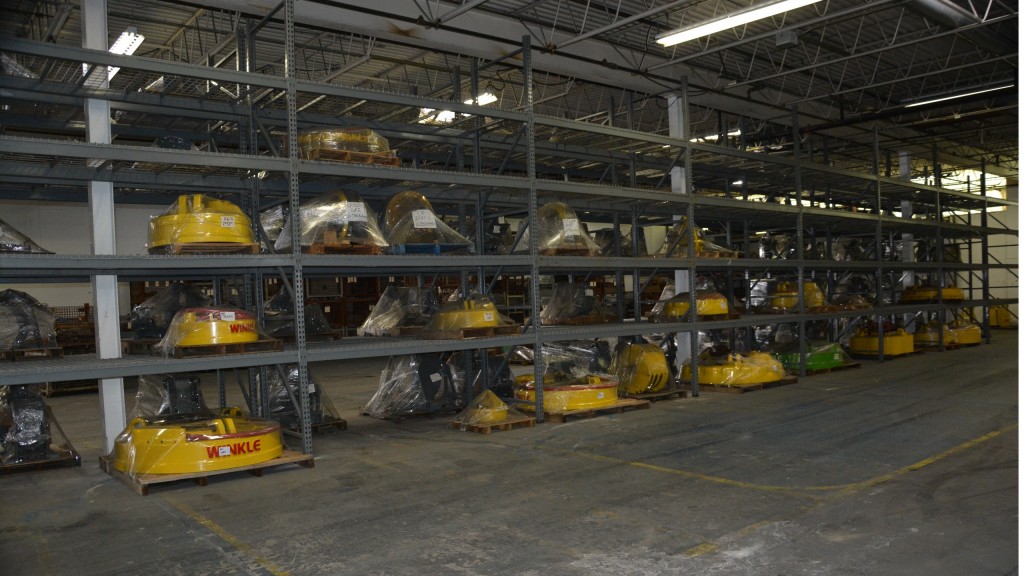 Ohio-based Winkle Industries has expanded into a new parts warehouse and service facility to support its nationwide dealers and their customers.

Joe Schatz, President of Winkle Industries, revealed that the new 50,000 sq. ft. facility, located adjacent to Winkle's main plant, will increase capacity for aftermarket renewal parts while allowing greater efficiency in its manufacturing operations. "With our increased inventory, we can be that much more responsive to our customers' immediate needs, keeping in mind, in their operations downtime is not an option," said Schatz.
The new warehouse will also house the receiving and inspection services for Winkle's Unit Exchange components.
The enhanced parts inventories will support Winkle's role as exclusive distributor for industry-preferred brands in magnet power and control technologies including Cutler-Hammer electrical components & systems, GTS generators, Hubbell controllers, and Post Glover resistors, along with Winkle's own full range of new and refurbished lifting magnets.
CHRIS MORETTI APPOINTED AS WINKLE INDUSTRIES' REGIONAL SALES MANAGER IN CHARLOTTE, NC
Joseph Schatz, President of Ohio-based Winkle Industries, recently announced that Chris Moretti has been named as Regional Sales Manager covering the southeast.
Moretti succeeds Paul Bean as Winkle's Regional Sales Manager in the region, who retired recently with over 20 years of service to Winkle customers.

According to Schatz, Chris Moretti brings extensive customer service experience in heavy-duty electrical applications in industrial steel and fabrication facilities. In previous field positions, Moretti was closely engaged with the heavy-lift and material handling requirements of many industrial customers including steel fabricators and distribution customers.
In recent months, Moretti has been traveling with Paul Bean to meet Winkle customers and to gather first hand knowledge and understanding of their material handling needs and challenges. Schatz reports that his company has known Moretti for some time and welcomed the opportunity to bring him on-board. Moretti says, "I feel Winkle is a great fit for me. At this year's ISRI conference, as part of the Winkle team I had the opportunity to catch up with and meet many of Winkle's customers. The combination of my previous experience and the ongoing training and support I have received from my Winkle teammates has been tremendous."
A Penn State business graduate, Moretti focuses on the process needs of customer applications to provide an effective liaison with Winkle engineering and services. He also takes on responsibility for recruiting additional sales representatives and dealers to extend Winkle's service presence at a local level throughout the region.