Mack Granite model to be available with Lytx video telematics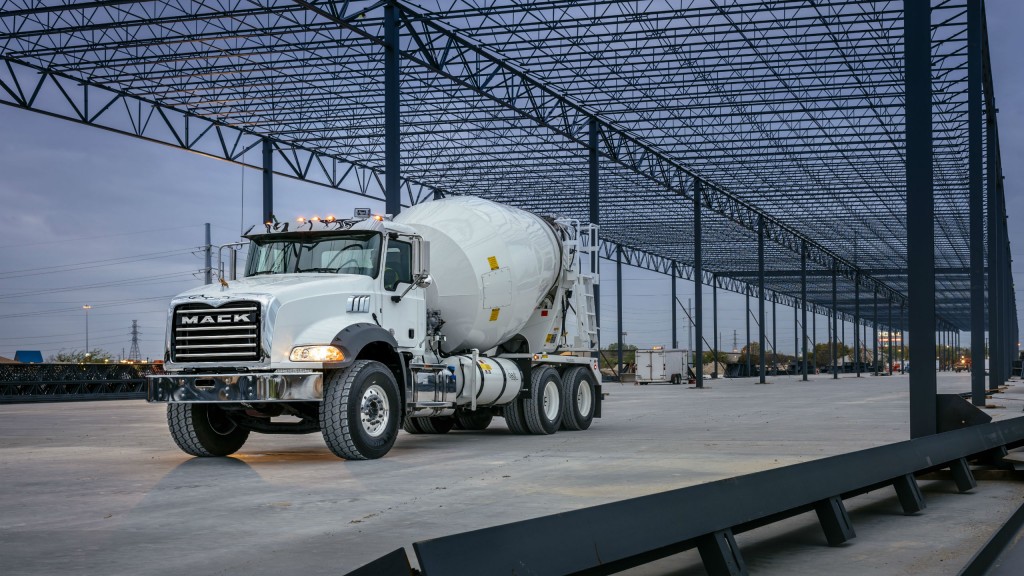 Mack Trucks has expanded the availability of a pre-wire option for equipment from Lytx - a global leader in video telematics - to the Mack Granite model. Mack made the announcement during a ride and drive event featuring Lytx DriveCam equipped Mack models in Fontana, California.
"Expanding the Lytx offer to our Granite model means customers with on- and off-road vocational applications have access to the latest safety solutions," said David Pardue, vice president of connected vehicles and uptime services for Mack Trucks. "Whether being used to help drivers become more efficient, or helping prove a driver's innocence in an accident, the Lytx video-based safety program delivers great value to customers."
The expanded collaboration with Lytx builds on a memorandum of understanding Mack and Lytx entered in October 2017.
"Mack continues to be a tremendous partner in enabling our ultimate shared goal of keeping drivers safe while delivering tangible value to fleet operations," said Eliot Feldstein, Lytx's senior vice president of strategy and corporate development. "With Mack now expanding the pre-wire of Lytx solutions to its Granite models - the number one-selling Class 8 heavy-duty conventional straight truck model in the U.S. - even more customers will experience the benefits of our programs faster and with best-in-class workmanship. We couldn't be more excited about this offering."
Lytx DriveCam helps reduce unsafe driving behaviors for more than 3,000 organizations through video-based driver coaching and predictive analytics. By adding Lytx Video Services, customers can go beyond safety and help eliminate operational blind spots that keep them from maximizing efficiency, productivity and profitability by adding features like on-demand continually recorded video, optional live stream and support for multiple cameras. This captured footage can be used to provide proof of service or delivery verification through video confirmation.
Available in axle forward or axle back models, the rugged Mack Granite model - the No. 1 Class 8 conventional straight truck model in the U.S. for 2014, 2015, 2016 and 2017 - can be spec'd for a wide variety of construction jobs, including dump and concrete mixer applications. Granite models are equally at home in the demanding refuse segment as rear-loaders or roll-offs. Municipal customers depend on Granite models for plow applications. For severe-duty applications like heavy-haul and logging, Granite models can be spec'd as a tractor with heavy-duty upgrades.
Company info
Related products