TerraCycle and GrowNYC partner with Garnier USA to create garden using post-consumer plastics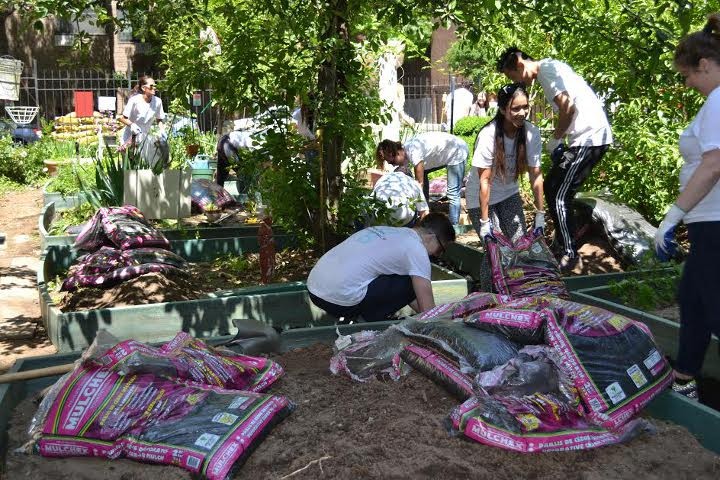 As part of L'Oréal USA's annual Volunteer Day, held June 12th, Garnier USA recently sponsored an opportunity with TerraCycle and GrowNYC where employees worked to install a community garden at the El Gallo Social Club in Harlem, New York City.
The garden was made from post-consumer recycled beauty empties collected through the TerraCycle Personal Care and Beauty Recycling Program that is sponsored by Garnier USA.
GrowNYC's garden program builds and supports community gardens, urban farms, school gardens and rainwater harvesting systems across New York City. The event was one of 200 projects across the United States supporting regional organizations and non-profits through L'Oréal USA's nationwide day of service, resulting in more than 24,000 hours of service to local communities across the country.