Voith SafeSet coupling retrofit solution for City Scrap & Salvage
Torque overload protection key in preventing catastrophic failure of the shredder driveline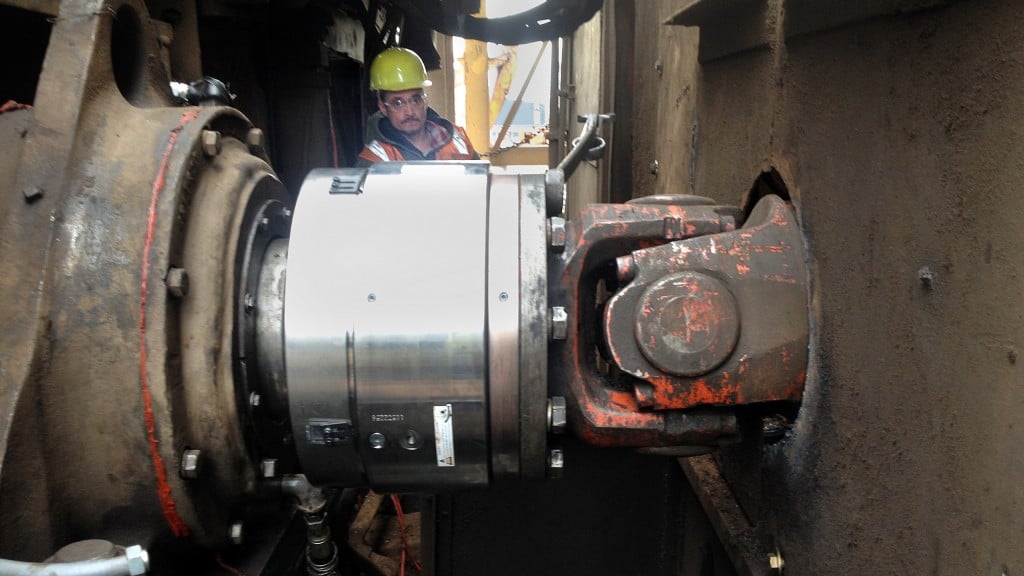 City Scrap & Salvage, located in Akron, Ohio, has experience dealing with catastrophic failure of the driveline between the motor and rotor of an automotive shredder. The company says that when operating without torque overload protection, they had an unshreddable item enter their shredder, and with continued inertia cause serious damage and shredder shutdown.
To prevent unshreddables from causing further damage, City Scrap selected Voith Turbo, Inc. to install the Voith SafeSet torque limiting coupling.
According to City Scrap, since installation, the SafeSet coupling reliably disengaged their shredder driveline a total of four times in 40 months, each time protecting against catastrophic damage. The company also reports that the initial investment in the SafeSet was paid back within 12 months of start-up.
"The Voith SafeSet torque limiting coupling can prevent damages, shutdowns and downtime," explains Kyle Kluttz, vice president, new business sales Mining & Metals Americas, Voith Turbo, Inc.
"The SafeSet coupling disengages the shredder driveline upon sudden unplanned stops due to unshreddables," he continues. "Sudden stops create a high torque event that stresses drive components resulting in damages, reduced life and ultimately catastrophic failure. Even worse, catastrophic failure creates a life-threatening safety hazard for shredder operating personnel."

This article was submitted by Voith Turbo, Inc., and was originally published in the May/June 2018 edition of Recycling Product News, Volume 26, Number 4.
More from ELV Recycling
Single-Ram and II-Ram High-Capacity Balers
At Machinex, we've been designing sorting systems for over 35 years, so we know how essential it is for MRF operators to have a baler they can trust and not worry about its operational reliability. This is why we design and manufacture reliable single-ram and II-ram high-capacity balers to specifically help optimize their operations.
Watch the video of our expert who presents the main features of Machinex balers delivering these important benefits:
Easy & accessible maintenance
Reduced maintenance & bale handling costs
Energy savings
Optimal bale density
For C&D recyclers, waste haulers, demolition contractors and landfills, there is a growing opportunity to profit from rethinking processes. Although every operation is different, by streamlining the front end of the C&D operation processes with purpose-built technologies, recyclers can tap into new end markets, accommodate higher material volumes, stay ahead of regulatory restrictions, increase recovery rates and add commodity revenue, while decreasing labor and other costs.
Download the new eBook to learn about:
Finding opportunities in the alternative to landfilling C&D
How facilities can increase their profits from C&D
Using the right C&D processing technology in the right locations